The Walking Dead Production Shut Down Following Stuntman Injury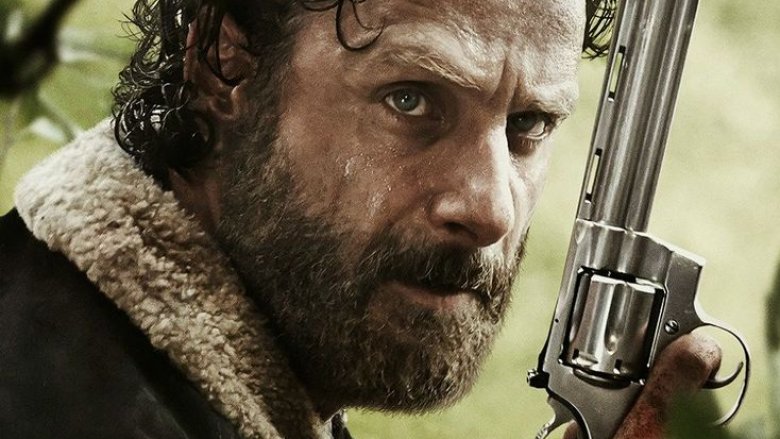 This is a sad update to devastating news. 
Earlier today, reports revealed that The Walking Dead stuntman John Bernecker was injured on set. Now, Deadline has confirmed that production on season 8 of The Walking Dead has been temporarily shut down following Bernecker's tragic accident.
AMC issued the following statement (via Deadline) explaining the situation: "We are saddened to report that John Bernecker, a talented stuntman for The Walking Dead and numerous other television shows and films, suffered serious injuries from a tragic accident on set. He was immediately transported to an Atlanta hospital, and we have temporarily shut down production. We are keeping John and his family in our thoughts and prayers."
While filming the upcoming eighth season of the show, Bernecker reportedly fell 20 feet from an undisclosed location to a concrete floor below. The fall resulted in a serious head injury, and Bernecker was flown to the Atlanta Medical Center to receive treatment in the intensive care unit.
Bernecker's girlfriend and fellow stunt actor Jennifer Cocker spoke out about his injury, which she believes to be life-threatening. "John deserves to be seen by every neurosurgeon and doctor there is until one of them sees the life we all know he has in him and bring him back to us," she wrote on Facebook. "THIS ISN'T FAIR."
SAG-AFTRA, which provides representation to screen actors, radio stars, and stunt professionals, has stated it's currently investigating the accident. "We have been informed of a serious injury to a SAG-AFTRA member on the set of The Walking Dead and are investigating the situation," SAG-AFTRA said in a statement (via Deadline). "As always, the safety and security of our members and others on set is of crucial concern to us and we are focused on this in our investigation. Our thoughts and prayers are with the performer and his family."
Since production is only temporarily halted at this point, we'll update you when things pick back up. Until we know more, find out the untold truth of The Walking Dead.