The Walking Dead Season 8 Premiere Date Revealed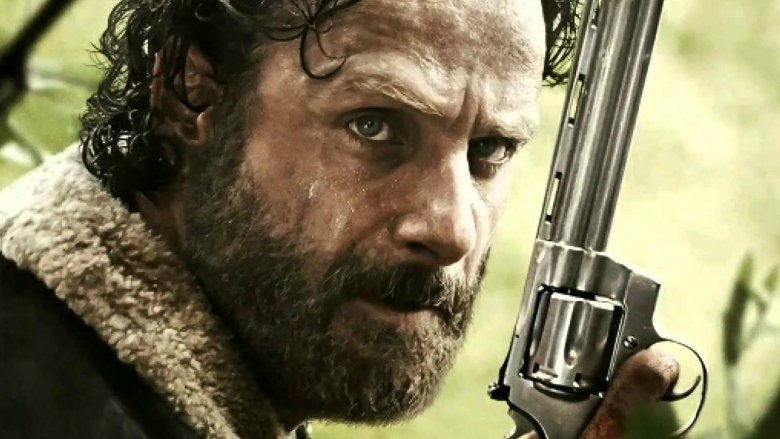 AMC
Despite real tragedy behind the scenes, The Walking Dead will return this fall.
AMC announced that season 8 will premiere on Oct. 22, according to Entertainment Weekly. The first episode of the season will mark the milestone 100th in the show's run since debuting in 2010. The cable network also revealed the first promo art for the upcoming season, which you can check out below.
Season 8 promises to bring together all of the scattered communities of Alexandria, the Hilltop, and the Kingdom in an epic battle against the tyrannical Negan (Jeffrey Dean Morgan). Take a look at the first official photo featuring a reunion between a pair of fan favorites.
Showrunner Scott M. Gimple said the season will feature a lot of new and intriguing character interactions. "The season finale last year, seeing all the characters together interacting as one, was thrilling," he said. "It was exciting to see all these configurations of characters we hadn't seen before. Even Aaron (Ross Marquand) merely giving Jerry (Cooper Andrews) an apple felt satisfying. This is that times a million. Though it would be cool if the season began with just everybody giving each other apples. I'd be down with that. But it's not that."
Production on the upcoming season was temporarily shut down after stuntman John Bernecker died from injuries sustained in a fall of more than 20 feet. Many members of the cast took to Twitter to express their shock and sadness in the wake of the tragedy.
If you missed the season 7 finale, read our explanation of where we left off.