Universal Wants Channing Tatum To Star In Van Helsing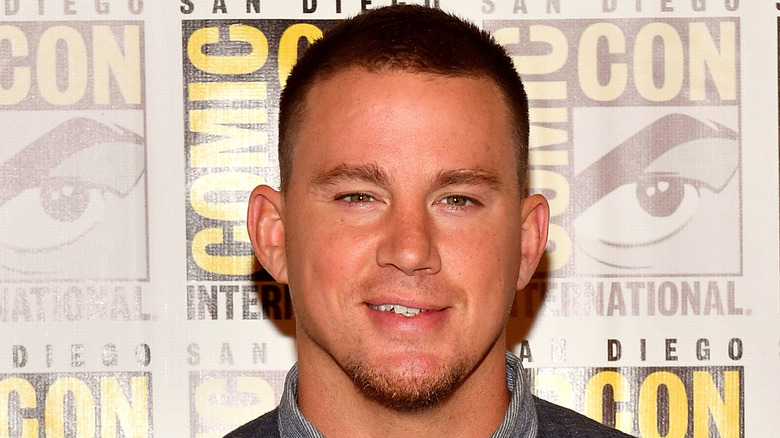 Getty Images
Universal has their eye on yet another big name to join their Dark Universe. According to a recent note in The Hollywood Reporter, the studio is aiming for 21 Jump Street star Channing Tatum to play Van Helsing in the monster movie universe. 
Hugh Jackman last took on the role of Van Helsing in the 2004 flop of the same name. The legendary monster hunter could play a big part in the Dark Universe, as he is a potential connection between quite a few of the characters who the studio has already said they will showcase. While Tatum's name being rumored for the part is an exciting development, THR's report does not make it sound as though anything official has been put in place yet.
Tatum might be a bit busy to join the Dark Universe. The actor is set to open Kingsman: The Golden Circle and Logan Lucky later this year, and his name is still attached to a movie about the mutant Gambit. He is also set to lend his voice to America's first president for America: The Motion Picture, and he could potentially be a part of the Men in Black and 21 Jump Street team-up film MIB 23, if the film ever actually gets off the ground. He is signed on to appear in the Joseph Gordon-Levitt directed musical comedy Wingmen.
Should Tatum officially join the Dark Universe, though, he'll be in good company. Despite the struggles Tom Cruise's The Mummy reboot experienced at the box office, the studio is still going full steam ahead with their plans to bring back all of their classic monsters, with Bride of Frankenstein set next for 2019. Rumor has it that the studio is looking to Angelina Jolie to play the title character, with Javier Bardem attached to play Frankenstein's monster.
The Dark Universe also has Russell Crowe as Dr. Jekyll, rumored to be the Nick Fury-esque character tying the whole universe together, along with Johnny Depp signed on to play the Invisible Man. Future planned films include Creature From the Black Lagoon, The Phantom of the Opera, and The Hunchback of Notre Dame, with producer Alex Kurtzman saying that the studio is looking to the likes of Jennifer Lawrence, Charlize Theron, and Michael Fassbender for unspecified parts.
While Tatum's potential involvement is a good sign, we're still worried about the future of the Dark Universe– see all of our reasons why it may not succeed.