Bride Of Frankenstein Reboot Set For 2019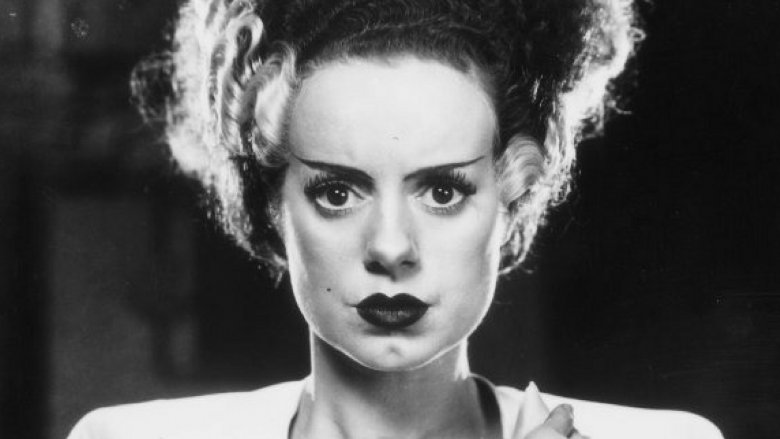 Universal has recruited Beauty and the Beast director Bill Condon for the next film in their monster movie universe, which will be launched by Tom Cruise's The Mummy reboot this summer. According to The Hollywood Reporter, the studio will follow up the film with Bride of Frankenstein, due out in 2019. Bride will provide an untraditional Valentine's Day outing, as it is set to hit theaters on Feb. 14. 
1935's Bride of Frankenstein starred Boris Karloff and Elsa Lanchester. Directed by James Whale, the film became an instant classic, earning an Academy Award nomination for sound mixing along with the love of horror fans everywhere. The film is one of many classics that Universal plans to reboot in the coming years as part of their new monster movie universe, aptly titled Dark Universe.
There is no word yet on who will star in the film (although rumor has it the studio wants Angelina Jolie), but Universal has already shown that they're able to recruit some huge names for their monster movie reboots. Aside from Cruise, who will costar alongside Sofia Boutella and Russell Crowe in the upcoming Mummy film, Universal also has Javier Bardem, set to play Frankenstein's Monster, and Johnny Depp, set to play the Invisible Man. There have also been no announcements on if any of those stars will appear in Bride, although Crowe's Dr. Jekyll has been rumored to be the Nick Fury-esque character tying the universe together and Bardem's monster also seems very likely.
Condon's live-action remake of Beauty and the Beast recently became one of the ten highest-grossing films of all time, so he clearly has Universal's trust in creating a huge blockbuster. The director is also known for Dreamgirls, The Twilight Saga: Breaking Dawn Part 1 and 2, and the biopic Gods and Monsters, which followed Whale's last days. Jurassic Park's David Koepp was previously reported as working on the script for Bride of Frankenstein.
"I'm very excited to bring a new Bride of Frankenstein to life on screen, particularly since James Whale's original creation is still so potent," Condon said in a statement. (via Deadline) "The Bride of Frankenstein remains the most iconic female monster in film history, and that's a testament to Whale's masterpiece-which endures as one of the greatest movies ever made."
"When Universal approached us with the idea of reimagining these classic characters, we recognized the responsibility of respecting their legacy while bringing them into new and modern adventures," added Chris Morgan and Alex Kurtzman, two of the men behind the Dark Universe (along with Christopher McQuarrie and Koepp). "The studio and our fellow creative collaborators have championed and challenged us as we've begun to spin the web of Dark Universe.  It's our hope these movies will engross longtime fans and spark the imaginations of brand-new ones."
While we wait for Bride of Frankenstein, see some other future remakes and reboots that will blow you away.
Welcome to a new world of gods and monsters. #DarkUniverse https://t.co/yMPyGVMcvH pic.twitter.com/Yg1KAxg4WX

— #DarkUniverse (@darkuniverse) May 22, 2017