Channing Tatum Says Deadpool Made Him Rethink Gambit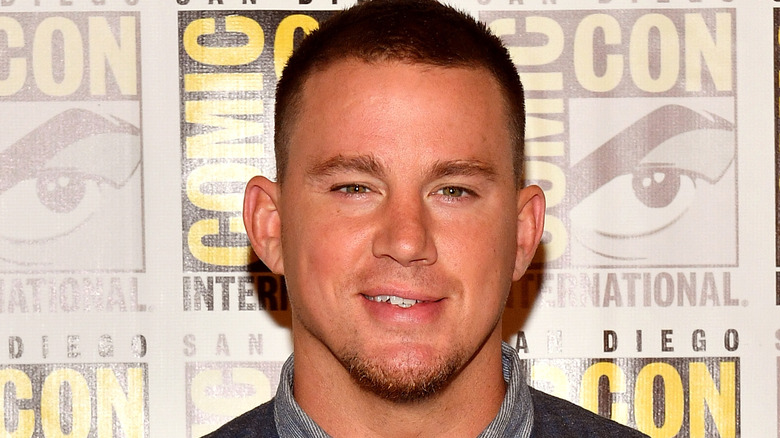 Getty Images
Channing Tatum's Gambit isn't done yet. The actor talked about the frequently delayed project in a recent interview with Yahoo! Movies, saying that the success of Deadpool and Logan led him to rethink what he planned to do with the mutant film.
Tatum became attached to Gambit at San Diego Comic-Con in 2015; however, there have been next to no updates on the movie since, with producer Simon Kinberg saying that production likely won't even start until at least 2018 due to Tatum's busy schedule. Tatum says that part of this delay can be attributed to Deadpool and Logan, with the two films causing him to rethink the first draft of the movie.
"We had a first draft and it was good, but we were coming to at a time at that creative phase of [the X-Men] where these movies went through a bit of a paradigm shift, where the X-Men movies and the superhero movies with Logan and Deadpool really broke down a lot of doors for us," Tatum said. "We were trying to do some things we weren't allowed to do, and they just smashed down those doors, so we're giving it a bit of a rethink."
Tatum didn't specify what that rethink would entail, but he did say that it doesn't necessarily mean that Gambit will be going for the hard-R rating that Deadpool and Logan capitalized on. "We're not quite going there, because I enjoyed Gambit as a kid, so I don't want to rule out PG-13," he said.
Tatum has a number of other projects already lined up for the next year, including Kingsman: The Golden Circle and the Steven Soderbergh heist thriller Logan Lucky, but hopefully he will find some time to pen Gambit into his schedule soon. In the meantime, see why the film really got delayed.