Evan Peters Confirms What We All Suspected About Lady Gaga's On-Set Behavior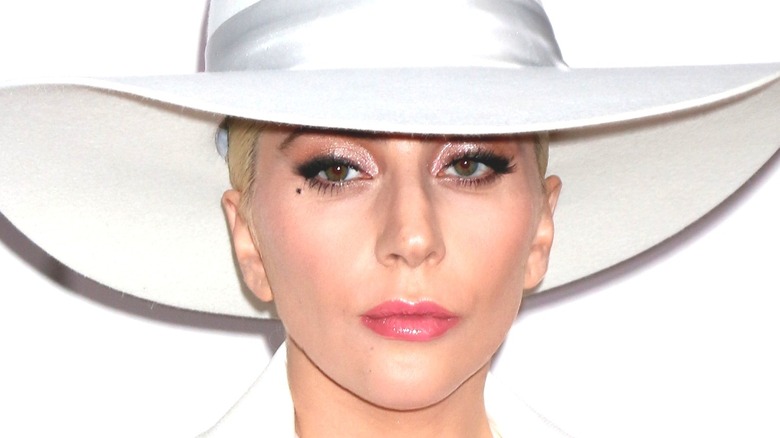 Kathy Hutchins/Shutterstock
Before Lady Gaga was leading films like "House of Gucci" and "A Star is Born," the pop singer surprised fans when she joined the ensemble cast of Ryan Murphy's FX anthology series "American Horror Story" in 2015. Many viewers of the ever-changing show believed that she was replacing Jessica Lange as the leading lady and were skeptical of her acting abilities.
However, Gaga's performance as The Countess, a glamorous, vampiric hotelier, was praised by fans and critics alike. She even won a Golden Globe for Best Actress in a Television Motion Picture. Following this, Gaga returned for "Roanoke," where she starred as a seductive woodlands witch.
Given that this was her first major acting gig, it's no surprise that fans are curious about what it was like working with her as she stepped into this new part of the entertainment world. Evan Peters, an "American Horror Story" veteran, played The Countess' former lover, James Patrick March. The actor opened up to Deadline about what it was really like working with Lady Gaga.
Peters says Gaga was 'awesome to work with'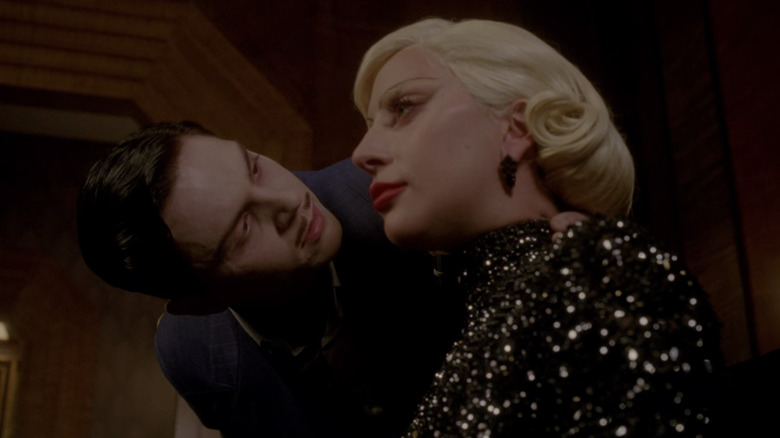 FX
In a 2016 interview with Deadline, Evan Peters reflected on his then five-season run with "American Horror Story" and revealed which character he was originally supposed to play in "Hotel." He also spoke about what it was like working alongside Lady Gaga at the fictional Hotel Cortez.
"It was exciting because she is new to acting, but she is very good at it and was willing to get into it more than a lot of veteran actors, so it was very refreshing and cool to see her dive into it," Peters told the outlet.
"Each take was very different and sometimes a little scary because you didn't know what you were going to get," he went on. "You didn't know if she was going to be actually hitting you or freaking out or whatnot" (via Deadline).
Peters added that she was "very instinctual," and her all-in approach helped him stay out of his head while they worked together.
"It was awesome to work with her," he said. "I learned a lot."