How Lady Gaga Really Landed On American Horror Story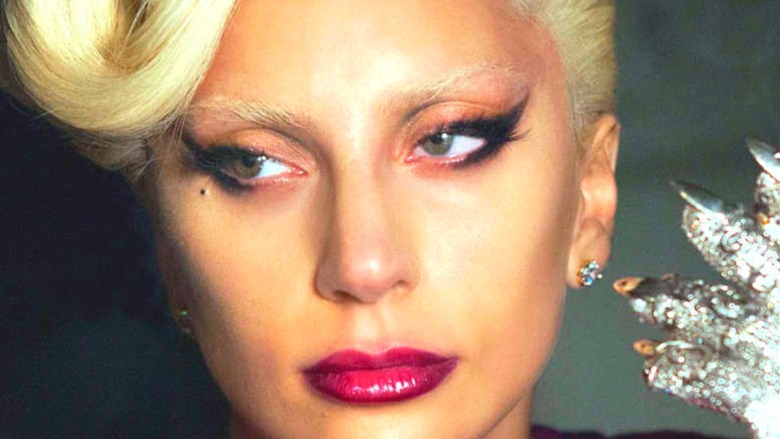 AMC
Transitioning from the music studio to a film set can challenge some performers. Not everyone can make that leap, including those who have found international acclaim with their musical talent. Acting and singing are two very different animals, and it takes some serious flexibility to straddle both worlds.
Still, once in a blue moon, a performer exceeds all expectations and seamlessly crosses the line from musician to actor. One perfect example is Lady Gaga, who proved that her acting abilities were just as impressive as her melodic vocals when she starred in the 2018 remake of A Star is Born. Not only did the film earn a number of Golden Globe and Academy Award nominations, but Gaga took home the Oscar for Best Original Song, "Shallow," which she sang and co-wrote with the film's director and co-star, Bradley Cooper. 
Before her breakout role in A Star is Born, fans of American Horror Story knew Gaga as the bloody Countess in Hotel. Gaga gave a heartfelt yet ruthless performance as Elizabeth, the lusty vampire and owner of Hotel Cortez. While Gaga's bold performances and lavish costumes on stage and in her music videos seem to make her the perfect match for the fashionable Elizabeth, fans may have wondered: How was the artist cast in American Horror Story: Hotel in the first place?
Gaga got the AHS part over the phone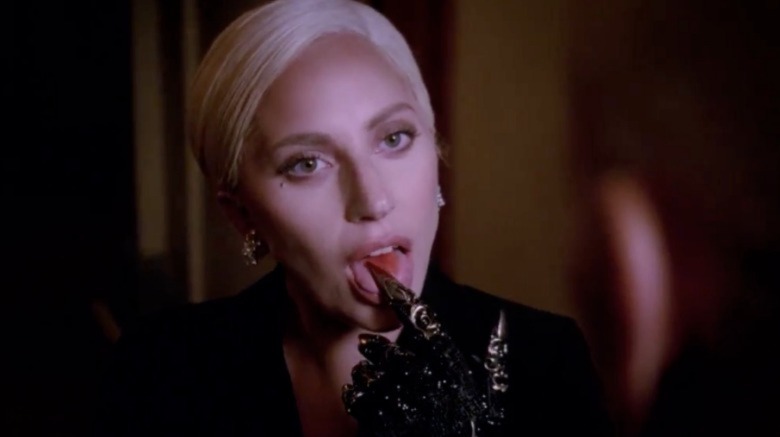 AMC
Apparently, getting a spot on American Horror Story isn't that hard if you're Lady Gaga — all you have to do is ask. According to a 2015 Entertainment Weekly interview with the performer and AHS creator Ryan Murphy (via USA Today), that is exactly what the pop diva did.
Reportedly, Murphy told EW that he was working when he got a call from Gaga's representative, who promptly put him on hold as the singer's Bad Romance song played. At first he thought the call was a prank, but when Gaga finally answered, Murphy was met with an even bigger surprise. Gaga told the tale from her point of view by stating, "I called him and I said, 'Ryan, I wanna be on Horror Story.' And he goes, 'Okay.' And that was it." 
The rest is history — Gaga starred in Hotel and also had a role in AHS: Roanoke as the magical practitioner, Scáthach. Unlike her previous role as the glamorous Elizabeth, Roanoke required Lady Gaga to undergo a physical transformation, rendering her unrecognizable under makeup and prosthetics. Her strong performance still resonated, and fans are grateful that Gaga made that call to Murphy.