What Only AHS: Hotel Fans Will Know About Netflix's The Vanishing At The Cecil Hotel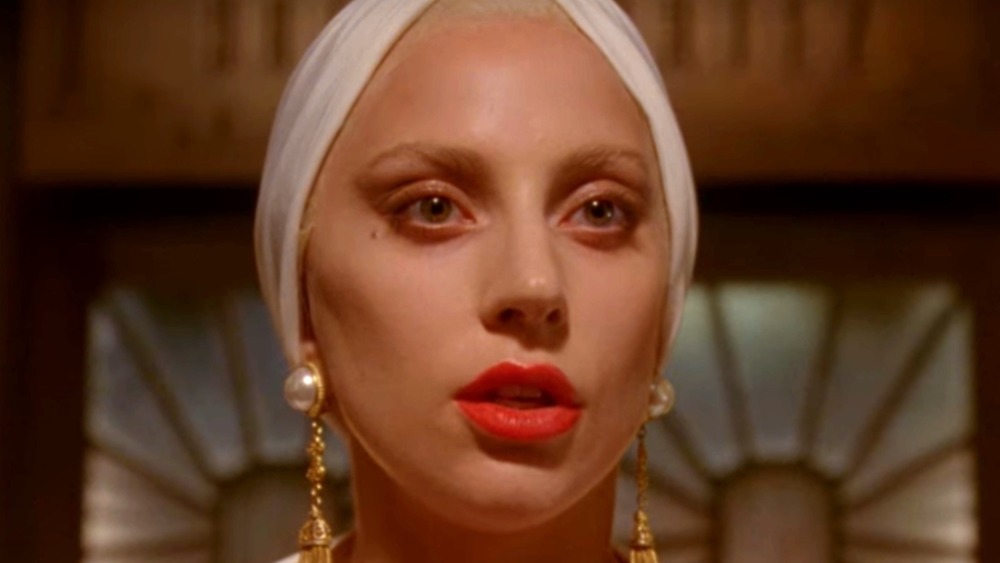 FX
American Horror Story hasn't been afraid to dive into some pretty depraved territory in the past, but few seasons were as gruesome as season 5, subtitled Hotel. An eclectic group of travelers congregate at the haunted Hotel Cortez. This not only allowed characters from previous seasons to make their comebacks, but also made way for the villainous introduction of the fan-favorite character, Countess (Lady Gaga). 
For a season involving vampires and ghosts, it might be easy to think this storyline was plucked from the darkest recesses of creator Ryan Murphy's mind. Surprisingly enough, it does have some basis in reality, most notably as it relates to the mysterious disappearance of Elisa Lam at the Cecil Hotel in Los Angeles (via Huffington Post). Surveillance footage depicting Lam showcasing bizarre behavior within the Cecil Hotel elevator right before her death went viral, freaking out pretty much everyone who's seen it and inspiring Murphy to spin the true crime tale for a future season of his nightmare-inducing anthology series.
Lam was just another case in a long line of strange occurrences that took place at this real-life hotel. Anyone who enjoyed AHS: Hotel may already know plenty about this disturbing attraction, and now, anyone can learn more about the truth behind the madness thanks to the dark true crime series that everyone's binging on Netflix, Crime Scene: The Vanishing at the Cecil Hotel. 
Numerous tragedies associated with the Cecil Hotel made their way onto American Horror Story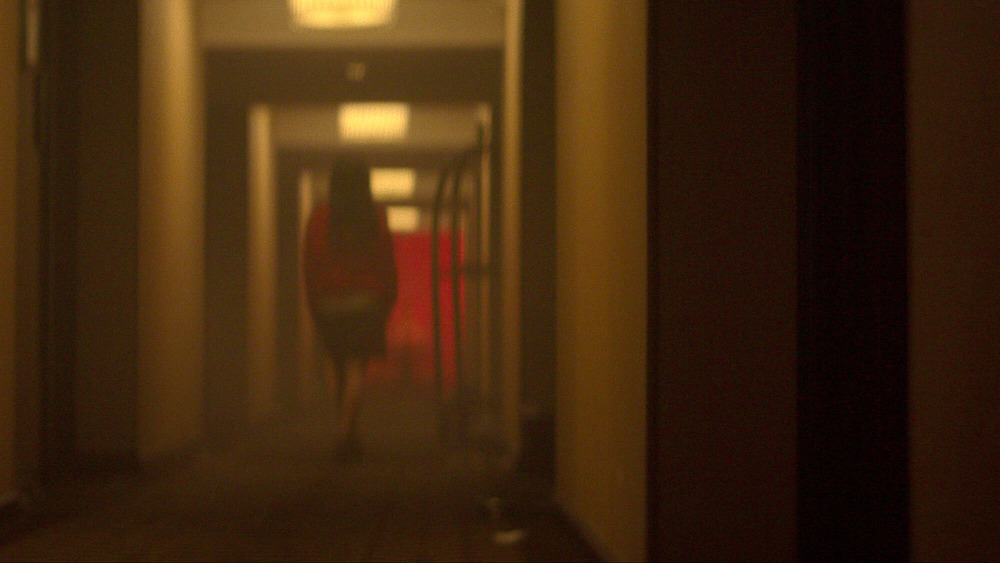 Netflix
Elisa Lam's case may have been the one that inspired Ryan Murphy to pull the trigger on a hotel-themed season of American Horror Story, but there are plenty of other crimes with creepy connections to the building. It's long been believed that Beth Short, otherwise known as the Black Dahlia, went to the bar at the Cecil Hotel just a few days before her grisly murder, though recent evidence suggests that may not have really been the case. Still, Short has long been associated with the hotel, and she makes an appearance on AHS: Hotel, played by Mena Suvari, during a scene in which she goes to Dr. Charles Montgomery (Matt Ross) for a dental filling and ends up meeting her tragic demise. 
That's not the only strange occurrence to have transpired at the hotel. Serial killer Jack Unterweger, who murdered numerous prostitutes across various countries, was known to stay at this destination (via Marie Claire). There's also the mysterious death of "Pigeon Goldie" who was killed in her room at the hotel, a crime that to this very day remains unsolved (via CNN). 
However, the guest Ryan Murphy seemed most interested in is that of Richard Ramirez a.k.a. the Night Stalker, a serial killer who terrorized Californians for a period of time in the 1980s. He was a guest at the hotel at one point, and the new Netflix docuseries even goes out of its way to mention how Ramirez would come to the hotel covered in blood with no one really batting an eye. On AHS: Hotel, he's played by Anthony Ruivivar and included among a cast of other serial killers, such as Jeffrey Dahmer (Seth Gabel), John Wayne Gacy (John Carroll Lynch), and the Zodiac Killer.  
That's really just the tip of the iceberg when it comes to the Cecil Hotel, which now goes by Stay on Main. Murders, suicides, and even ghost sightings have taken place, and while AHS: Hotel is plenty scary, nothing shakes you to your core quite like a real-life murder mystery. You can learn all about the case of Elisa Lam as well as the rest of the spooky history of this L.A. building by watching The Vanishing at the Cecil Hotel on Netflix.