The Role Evan Peters Was Originally Supposed To Play In AHS: Hotel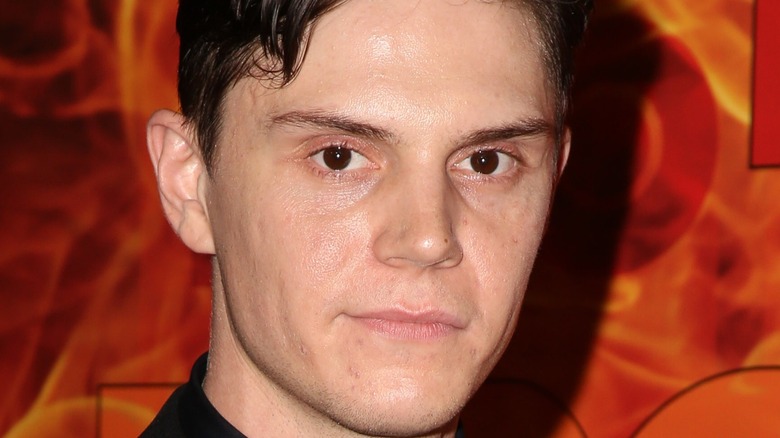 Shutterstock
Evan Peters is one of the most beloved actors in the "American Horror Story" franchise. While he was already in multiple projects before "AHS," including "Sleepover" as Russell and "Kick-Ass" as Todd, there's no doubt that the popular horror anthology gave Peters his much-deserved rise to fame. Peters typically plays disturbing characters, which he's confessed have taken a toll on him emotionally. In 2018 he told GQ, "I'm goofy, I'm silly, I like to have fun. I don't like to yell and scream. I actually hate it. I think it's disgusting and really awful, and it's been a challenge for me. 'Horror Story' sort of demanded that of me."
Despite the challenges he's faced, Peters has won tons of recognition for his portrayal of complex characters on "AHS," including a frat boy-turned-zombie and outlandish cult leader. One of his most notorious roles was that of a serial killer named James March in Season 5, titled "AHS: Hotel." Peters successfully brought the evil and creepy character to life and was nominated for a Fangoria Chainsaw Award for Best Supporting Actor on Television for it.
While fans got a thrill at Peters' portrayal of March, he was originally supposed to play a very different character on the show.
Evan Peters was originally cast as a young paramour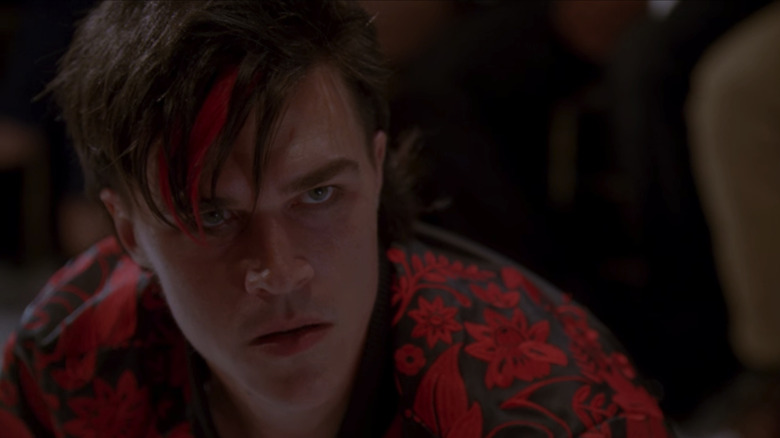 FX
In a 2016 interview, Peters explained that he was originally going to play the character Tristan Duffy, a male model who is one of The Countess' (Lady Gaga) boy toys. When Deadline asked Peters what challenges he faced during "AHS: Hotel," he confessed, "Well, last year was pretty difficult when I first got the role. I originally was going to play Tristan and then sort of last minute, Ryan [Murphy] was like, 'Will you play this Mr. March guy?' And I was like, 'Oh s***. I don't know if I can do that.'" Peters went on to explain the research he put into the role so he could accurately mimic a 1930s business tycoon accent, including watching movies from the time period.
Tristan was eventually recast and Finn Wittrock won the role, while Peters portrayed the much more sinister Mr. March. While there's no doubt that Peters would have done a great job as Tristan, it's hard to imagine him playing anyone other than James March in "Hotel." Season 10 of "AHS" is fast approaching, and Peters is making his return after taking a break from the disturbing series. We're excited to see what eccentric character he'll play next.