The Most Stylish American Horror Story Character According To Fans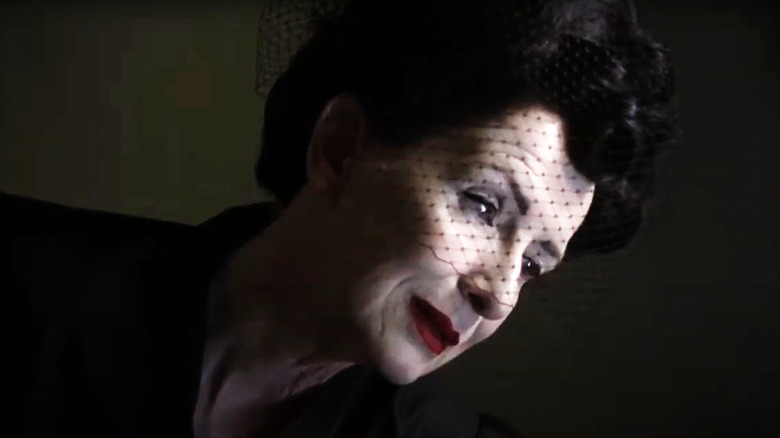 FX
Glamour is the name of the game more often than not in the delightfully campy "American Horror Story" series. Spangles, designer dresses, and carefully sculpted hairdos are often just as much a part of the story as blood, guts, and various effluvia. It's important to look good, after all, even when you're busy killing wantonly.
The show has had a number of stylish killers, from the dramatically dressed, black-clad witches of "AHS: Coven" to the pop-glamour of Countess Elizabeth Johnson from "AHS: Hotel." We have had elegant angels of death, bloody-minded circus-based glamour girls, and some very '80s fashions in "AHS: 1984." 
Naturally, fans on the "American Horror Story" subreddit have taken to discussing which character has the most style. That's gotten varying responses from members, and the consensus leader of the pack might be surprising to some of our readers. According to fans, who takes the crown as the most stylish character on the show?
For the moment, The Countess is queen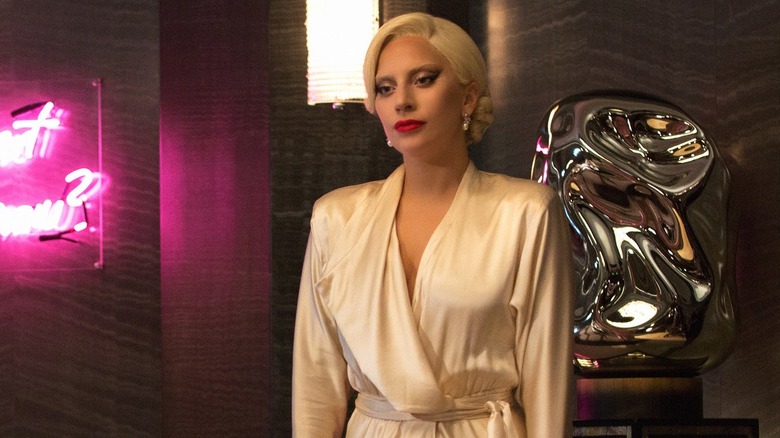 FX
As of press time, Countess Elizabeth Johnson (Lady Gaga) of "AHS: Hotel" reigns supreme in the subreddit's poll. Since the character was well-known for her sumptuous fashions — which, thanks to her vampirism, range from beaded 1920s-era gowns to outrageous rhinestone-covered '80s outfits — this isn't a surprising result.
In second place is Elizabeth's protégée Liz Taylor (Denis O'Hare), whose elegance eventually led to her working as the public face of fashion designer Will Drake (Cheyenne Jackson). Surprisingly, in third place is Myrtle Snow, the luxury brand-loving witch from "AHS: Coven." Some members derided this surprising third-place finish. "How could you not vote a woman whose dying word was Balenciaga[?]" said /u/child_taker_2.
Further down on the list were Montana Duke (Billie Lourd) and Brooke Thompson (Emma Roberts). Both characters are from "AHS: 1984," and the finishes are good enough for fourth and fifth place, respectively. Rounding out the poll was Violet Harmon (Tassia Farmiga).
But one member of the subreddit noted a missing nominee. "Michael Langdon's right there. The boy wore Louboutin's at the Outpost and knew how to wear a cape ..." said /u/ersojyn.
Only on "American Horror Story" can even the son of the devil be a style maven.