The Walking Dead Reportedly Resumes Production Following Stuntman's Death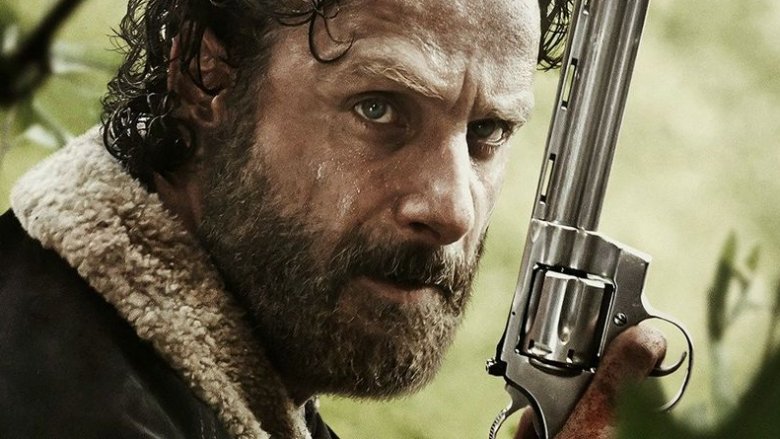 The Walking Dead is alive again.
Following the untimely death of stuntman John Bernecker, the hit AMC series has reportedly resumed production on its eighth season. 
Production was temporarily shut down when Bernecker sustained massive head injuries after falling over 20 feet onto a concrete floor while filming a stunt for the upcoming season of The Walking Dead. Bernecker was airlifted to a nearby Atlanta hospital, but he was soon placed on a ventilator and declared brain dead. He passed away at the age of 33. 
Just days after the tragic accident, it appears Walking Dead actress Pollyanna McIntosh, who plays Scavengers leader Jadis on the show, has indicated that production is back up and running. McIntosh took to Instagram to remember Bernecker's legacy as she geared up to return to set. "As I prepare to work again tomorrow, I'm again thinking of John's friends and family and of John. My heart goes out to you all and to the rest of your set family and families who've known John and his art," McIntosh wrote. 
It's clear to see that Bernecker's death continues to weigh heavily on his family, friends, and professional peers. Walking Dead showrunner and executive producer Scott M. Gimple expressed sincere condolences after learning of Bernecker's passing: "Our production is heartbroken by the tragic loss of John Bernecker. John's work on The Walking Dead and dozens of other movies and shows will continue to entertain and excite audiences for generations. We are grateful for his contributions, and all of us send our condolences, love, and prayers to John's family and friends."
Though production has reportedly resumed, the Screen Actors Guild – American Federation of Television and Radio Artists (SAG-AFTRA) and the Occupational Safety and Health Administration (OSHA) are still investigating the circumstances around Bernecker's death. 
We'll update you when AMC officially confirms that production has resumed.
The Walking Dead season 8 is slated to premiere this October. In the meantime, find out the untold truth of the zombie-filled series.