Walking Dead Stuntman Said He'd Never Done Such A High Fall Before Deadly Accident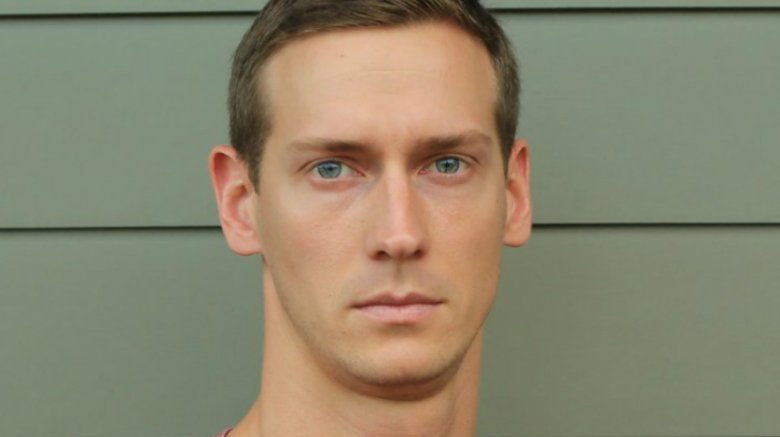 IMDB
As he filmed a scene for season 8 of the hit AMC series The Walking Dead, professional stuntman John Bernecker lost his footing on a balcony and fell more than 20 feet onto a concrete floor below. He sustained major head injuries, which included swelling in his brain, and was airlifted to the Atlanta Medical Center in Georgia, where he was placed on life support. He later died at the age of 33. 
Now, a report from Georgia's Coweta County sheriff's office (via The Hollywood Reporter) reveals that, shortly before his fatal accident, Bernecker told a fellow Walking Dead star that he hadn't performed such a high fall stunt before. 
Bernecker said that he had done "a few" falls in the past but "never this high up." The actor in question, Austin Amelio, was reportedly the only other person on the balcony from which Bernecker eventually fell. According to the police report, Amelio said that Bernecker "seemed a little nervous" about performing the stunt. 
The report also details that Walking Dead second assistant director Matthew Goodwin stated Bernecker was supposed to fall "from a balcony over a railing approximately 22 feet in the air onto a pad made of a layer of 22-inch boxes, PortaPit pads, and a large pad." Despite his apparent nerves, Bernecker "gave a thumbs up signaling he was ready" and the scene began. 
Goodwin explained the tragedy that took place next. Reportedly, Bernecker cleared the railing most of the way over, but didn't appear to separate himself enough from the balcony. Goodwin stated that it looked like Bernecker tried to abort the stunt and grab onto the railing with his hands, "but his momentum took him into the bottom of the balcony, causing him to release his hold." Bernecker fell more than 20 feet to his eventual death, missing the landing pads (that would have cushioned his fall and likely saved his life) by "just inches."
A spokesperson for the federal Occupational Safety and Health Administration (OSHA) stated that the organization has opened an investigation into the accident. SAG-AFTRA, which represents stunt professionals, is also looking into the circumstances surrounding Bernecker's death.
Production on The Walking Dead has been temporarily shut down in light of Bernecker's passing. His friends and family, as well as the series' cast, have expressed their condolences.