Law & Order: SVU Fans Are Torn Over Barba In That Epic Crossover Episode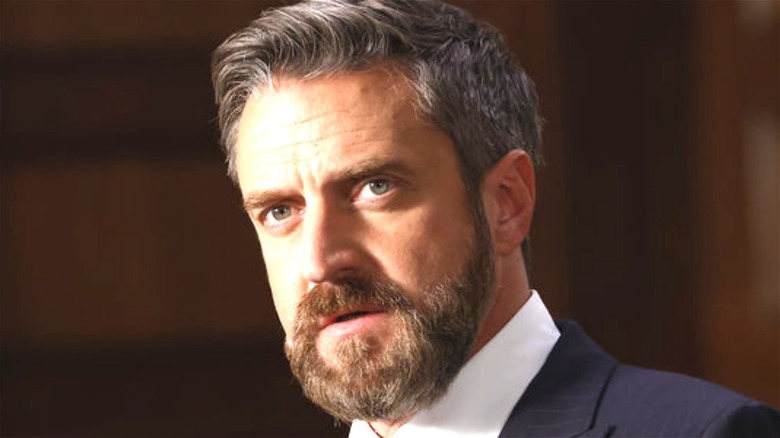 Will Hart/NBC
"Law & Order" fans have been completely divided over the return of assistant district attorney-turned-defense lawyer Rafael Barba, played by Raúl Esparza, in NBC's recent "SVU" and "Organized Crime" crossover. 
The two-part television event has seen Barba back in the courtroom as he takes on the case of Richard Wheatley (Dylan McDermott), who is on trial for killing Elliot Stabler's wife Kathy. Christopher Meloni's Stabler, now on "Organized Crime," has reunited with former partner Olivia Benson (Mariska Hargitay) for the crossover, which sees Assistant District Attorney Dominick "Sonny" Carisi (Peter Scanavino) taking on Barba in an intense legal battle that ends with Wheatley walking free under the terms of a mistrial. Carisi's office ultimately made the controversial decision to not re-try the case, allowing for Wheatley to be released. 
The fallout from this decision and the trial as a whole has left many fans choosing between Team Barba and Team Stabler/Benson, with some feeling betrayed by the former DA and others praising Esparza's character for flexing his courtroom muscles.
'He's doing his job a little too well'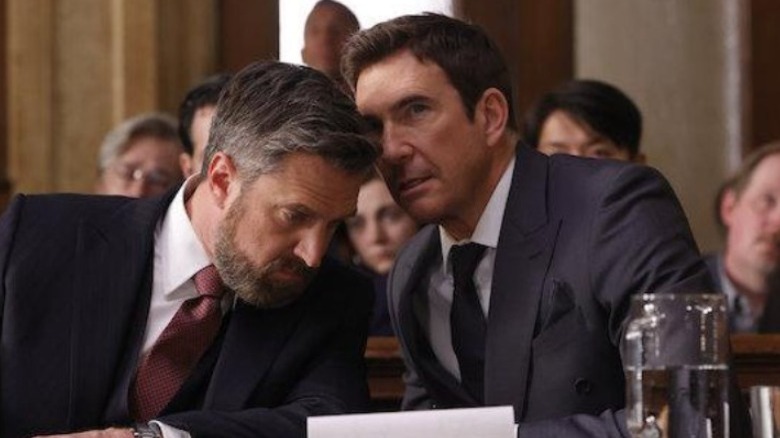 NBC
When the first half of the "SVU" and "Organized Crime" crossover event aired on December 9, fans couldn't decide whether to love or hate Attorney Barba as he picked apart the state's case against his client. 
"This is Barba's show tonight," wrote Twitter user @tishhh_. "He's doing his job...a little too well," added @Nich_Michaels. 
Many people weighed both sides of the Wheatley mistrial argument and came to the conclusion that neither could claim complete innocence. "IMO what Barba did (setting a murderer free) was wrong," tweeted @FandomingStuff. "But Liv had no right to treat him like that, among other reasons bc what she's been doing (enabling a horrible cop) is equally wrong. Enabling a lawless angry cop isn't less dangerous than setting a murderer free." 
Lots of fans felt Barba had ultimately turned his back on Benson, who was a close friend and ally of his for years. "Don't mind me, I'm just here still thinking about THAT LOOK Benson gave Barba at the end of last night's #SVU #SVUxOC," tweeted Chris Harnick, along with a clip showing Benson telling Barba, "I feel betrayed by you." But many pointed out how Barba was simply doing his job. "Barba might be representing a scumbag but I still like him better than Stabler," concluded @Venti_Poet.