This Fan-Favorite Is Returning In Law & Order: SVU Season 23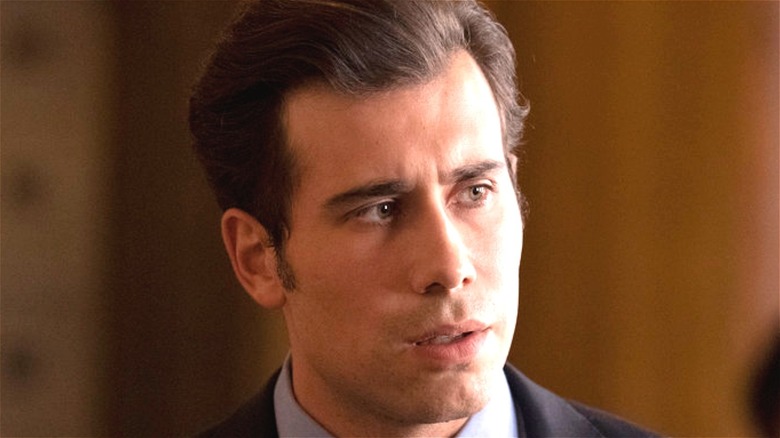 Virginia Sherwood/NBC
On December 9, 2021, Christmas comes early for "Law & Order" fans in the form of NBC's highly-anticipated "SVU" and "Organized Crime" crossover. The two-episode event will feature a litany of familiar faces, including former partners Olivia Benson (Mariska Hargitay) and Elliot Stabler (Christopher Meloni), as well as some other names from their past.
Benson and Elliot Stabler will be dealing with the fallout from Kathy Stabler's death and subsequent murder trial, which is being prosecuted by Assistant District Attorney Dominick "Sonny" Carisi (Peter Scanavino). Season 22 of "SVU" saw Carisi go toe-to-toe in the courtroom with a former fan-favorite who had left the series and used to be a prosecutor himself. Viewers will be getting a legal rematch for the crossover, with "Organized Crime" star Danielle Moné Truitt describing the renewed rivalry in an interview with TV Insider. 
"Like with any trial, the defense and the prosecution are definitely gonna play a certain narrative, and it's whatever narrative sticks with the jury best," Truitt said. So who will Carisi be facing off with again? The answer will surely have longtime "SVU" fans tuning in.
Barba is back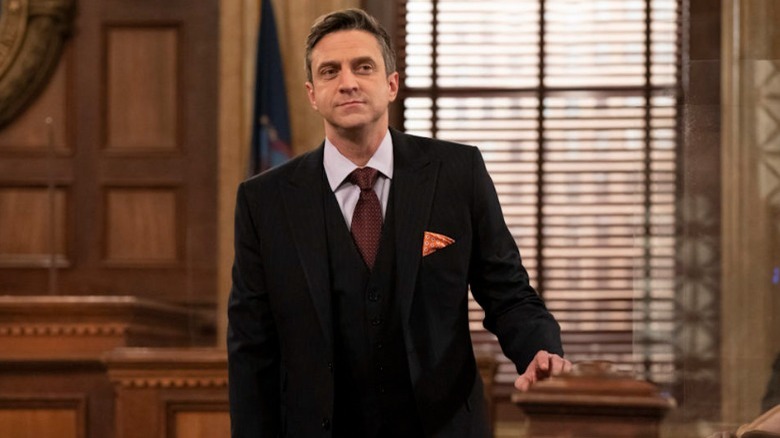 NBC
For the second straight year, fans will get to see assistant district attorney-turned-defense attorney Rafael Barba (played by Raúl Esparza) back in a "Law & Order" courtroom as he takes on current prosecutor Dominick Carisi in Kathy Stabler's murder case. A new clip from NBC shows Barba and Captain Olivia Benson embracing before he reveals why he's come back into the fold. "I want to let you know who I am considering defending," Barba tells the former SVU detective. "As long as it's not Richard Wheatley, we're good," she replies before a cutscene shows Barba being hired by Wheatley — Kathy Stabler's alleged killer, who is played by Dylan McDermott. 
During her interview with TV Insider, "Organized Crime" actor Danielle Moné Truitt described the dramatic courtroom dynamic between Barba and Carisi in the upcoming crossover event. "Carisi is a great lawyer, and so is Barba," said Truitt. "And they both are really good at giving a certain perspective to the audience. So we'll see which one works." Fans will also get to see attorney Barba in all his scheming glory, Truitt added. "[Barba] doesn't play fair at all," she said. "He tries to talk about things that don't even have anything to do with the case to kind of throw her off. But I think she does a good job navigating it. He's Barba's being Barba."