Brian Dietzen's Net Worth After Starring In NCIS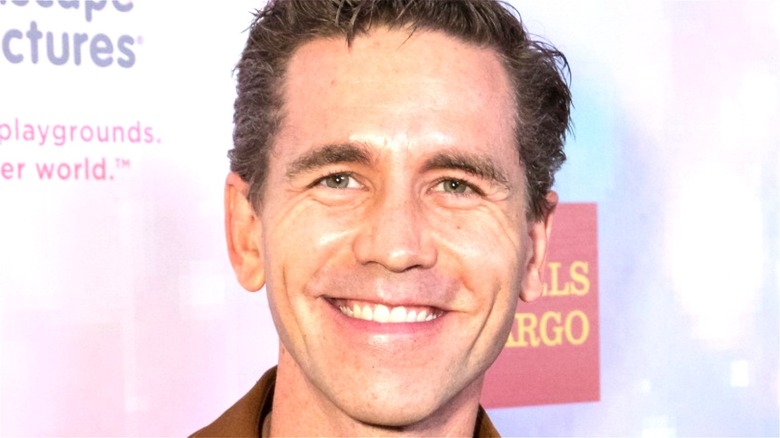 Greg Doherty/Getty
First appearing on "NCIS" in Season 1 during the episode titled "Split Decision" as the replacement medical assistant for the injured Gerald Jackson (Pancho Demmings), Jimmy Palmer (Brian Dietzen) soon became a namesake on the show. Not only that, but Palmer, originally an assistant to David McCallum's Dr. Donald "Ducky" Mallard, is one of the only remaining original team members on Season 19 of "NCIS," as most of the Season 1 Major Case Response Team has either moved on or passed away.
Aside from Palmer and Ducky, the original team was led by Leroy Jethro Gibbs (Mark Harmon), and included Anthony "Tony" DiNozzo (Michael Weatherly), Timothy McGee (Sean Murray), Abby Sciuto (Pauley Perrette), Caitlin "Kate" Todd (Sasha Alexander), and soon after, Ziva David (Cote de Pablo). Looking at this list now, Kate is tragically killed, Tony and Ziva leave the team with their daughter, Abby resigns after an assassination attempt, Gibbs is seemingly retired in Alaska, and Ducky has retired and passed on the role of Chief Medical Examiner to Palmer. McGee has now taken on the role of Senior Special Agent.
Not many actors like Dietzen are able to hold a role on television for such a long period, putting him in some pretty exclusive company, alongside the likes of "Law & Order: SVU" star, Mariska Hargitay. Especially when a show is as successful as "NCIS" is, the franchise can end up being pretty lucrative and create a ton of value for the cast members. Here's what we know about Brian Dietzen's net worth after starring for so long in "NCIS."
Brian Dietzen's net worth is 2 million USD
According to Celebrity Net Worth, the actor from the University of Colorado at Boulder's theater program now has a net worth of about $2 million after starring in "NCIS," his most known role. Dietzen's acting credits began in 2002 with guest spots in various television series, along with playing the supporting character of Owen in the television show "My Guide to Becoming a Rock Star." It wasn't until two years later, after a few more small film and television roles, that Dietzen would land the part of Jimmy Palmer, the one that would end up changing his life forever (via IMDb).
During Season 19 of "NCIS," fans witness Dietzen's Palmer go through quite an emotional journey after losing his on-screen wife to COVID-19. In an interview with Entertainment Tonight, Dietzen discussed Palmer's struggles trying to convince the team that he's alright when he really isn't. Dietzen also noted that Palmer is doing the best he can, but he may reach a breaking point soon. You can catch up with Palmer and the rest of the "NCIS" team every Monday at 9/8c on CBS or online with CBS All Access or Paramount+.