What Fans Think Would Make For The Best NCIS Series Finale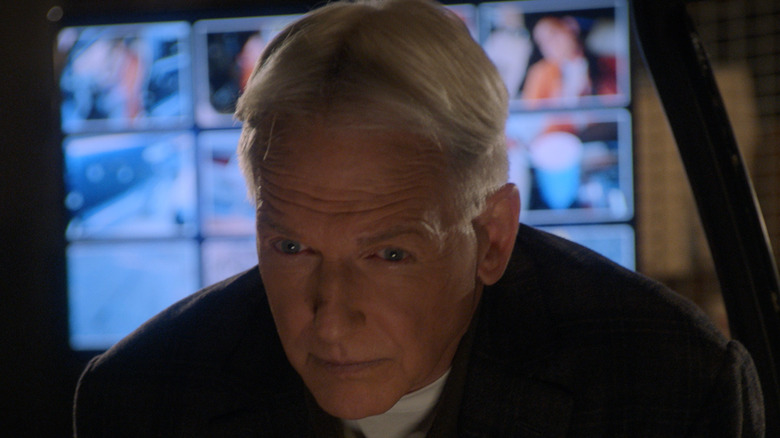 CBS Television
Currently the second-longest scripted, non-animated primetime series on air (via Hollywood Insider), CBS procedural "NCIS" has featured the stalwart Leroy Jethro Gibbs (Mark Harmon) and his team of agents for the past 18 seasons as they investigate naval-based crimes and terrorist acts.
However, like other long-running TV series such as "The Simpsons" and "Law & Order: SVU," the show is definitely closer to the end than the beginning. At this point, "NCIS" has aired under several presidents and seen multiple regular cast members exit the series, including Pauley Perrette as Abby Sciuto and Michael Weatherly as Special Agent Tony DiNozzo. And with Harmon now taking a more limited role in the next upcoming season, fans seem to feel that the actual end of the crime drama may be nigh.
But what would the series finale of such an upright, "Crime of the Week" dramatic procedural even look like? This is what fans had to say about their own visions for a perfect ending to "NCIS."
Redditors have several ideas for how the show should end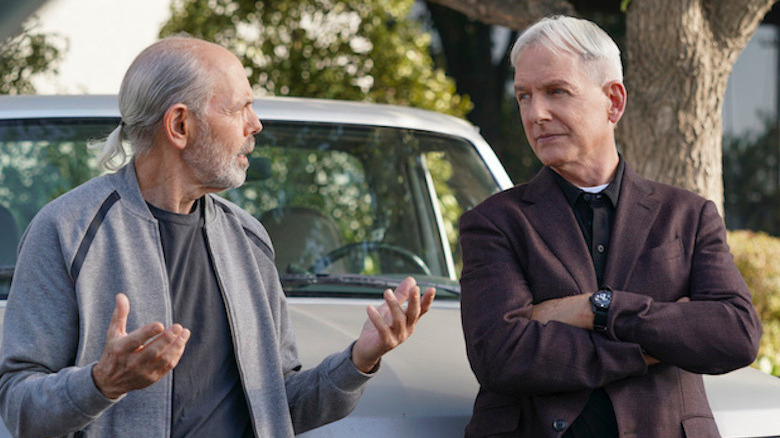 CBS Television
In a Reddit post titled "What would be the perfect ending to NCIS?" several fans had ideas about how they would finish the show properly. The original poster, u/Clint8813, hoped the show could get to 21 full seasons. They added that "This would leave a nice 22nd season with 14 episodes in order to wrap up loose ends, have one last big storyline, and get to the big 500th episode as the series finale."
Another fan, u/mib-1986, had the ambitious notion of Gibbs getting a heroic death then reuniting with the loved ones he'd lost over the course of his life. "Meanwhile, life continues, after Gibbs funeral, Tim McGee, Gibbs' true successor, leads a new team of agents to the next case."
Others didn't bring bigger ideas to the table but hoped the show would end soon, while others believed the show could keep going with different actors and writers. u/The_Son_of_Hades37 wrote that "I'd like to think NCIS could continue with any new actors and actresses as long as they were decent and the writing was decent. It's a show that can continue indefinitely if they do it right".
If you want to catch up on past episodes before the likely very different Season 19 kicks off, "NCIS" is currently streaming on Paramount+ and Netflix.