This Is The Best Tony And Ziva Episode Of NCIS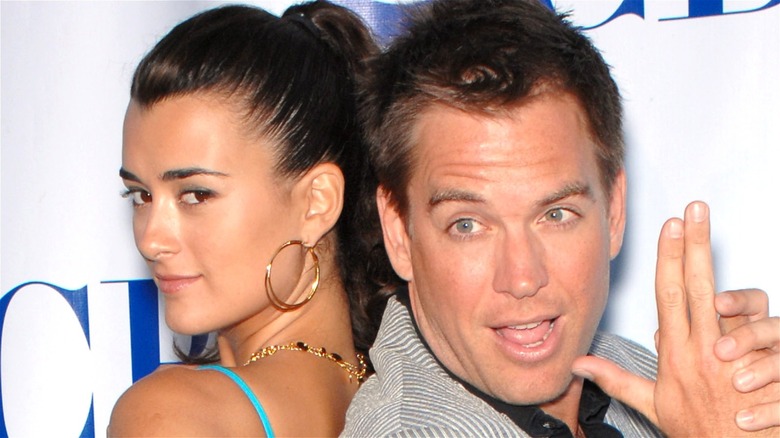 Shutterstock
If ever a TV ship tortured fans, it was the famed "NCIS" couple affectionately known as Tiva. From the moment Ziva (Cote de Pablo) joined Gibbs' (Mark Harmon) crew in Season 3, the chemistry between her and Tony (Michael Weatherly) was palpable. For the next eight seasons, viewers were treated to a drawn out will-they-or-won't-they romance, but the anticipation of seeing the agents finally get together was so good it was hard to be mad at the writers for finding so many creative ways to keep them apart.
Over the years, Tony and Ziva danced around each other in a number of unforgettable episodes. Whether they were posing as sexy assassins or dealing with dramatic turns like the death of Ziva's father, every Tiva moment was precious to "NCIS" fans. But ultimately, their best episode ended up being one full of goodbyes.
Now, it's worth noting that everyone is going to have their own favorite Tony and Ziva episode. That's just the nature of being a shipper. As a result, there's never going to be a definitive best episode for the couple unless Weatherly and de Pablo come back for one last mission and finally allow viewers to see their beloved characters in a committed relationship.
For now, we'll just have to settle for the closest thing we have to a glimpse of Tony and Ziva together: The Season 11 episode "Past, Present, and Future" (which would totally be called "The One Where Tony and Ziva Kiss" if it was a "Friends" episode).
"Past, Present, and Future" gave NCIS fans the Tony and Ziva moment they had been waiting for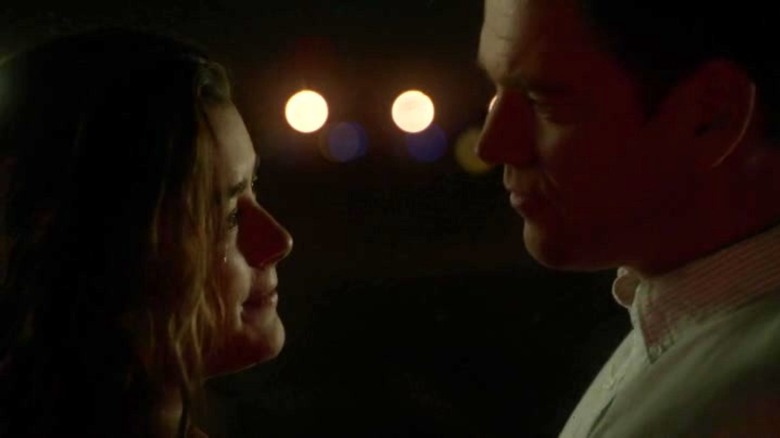 CBS
Early in Season 11, de Pablo revealed she was ready to exit "NCIS" after eight seasons of playing Ziva. This left the writers with some serious scrambling to do in order to tie up loose ends for the character. But the only loose end the fans really cared about was Ziva and Tony's unresolved sexual tension.
Sadly for the fans, the two characters didn't hit the sheets in "Past, Present, and Future" (at least not on-screen), but they did finally kiss. The bulk of the episode is devoted to Tony trying to track down Ziva in Israel and convince her to come home, which is romantic all on its own. However, by the time he reaches her, the agent has already decided to leave behind the violence of her job and start fresh.
For Ziva, starting fresh also means saying goodbye to Tony, but not before she tells him how much he is loved. Then they finally share a long-awaited kiss on the tarmac before Tony boards a plane home without the love of his life. Is it bittersweet? Absolutely, but it also provided viewers with just enough Tiva goodness to leave them wanting more.
In the end, fans did get a bit more of Tony and Ziva together thanks to guest appearances — it's even revealed the couple has a daughter — but nothing can quite top the satisfying and heartbreaking moment of their first kiss. And that's why "Past, Present, and Future" will always be the ultimate Tony and Ziva episode.