The Real Reason Mariska Hargitay Is Missing From These Law And Order: SVU Episodes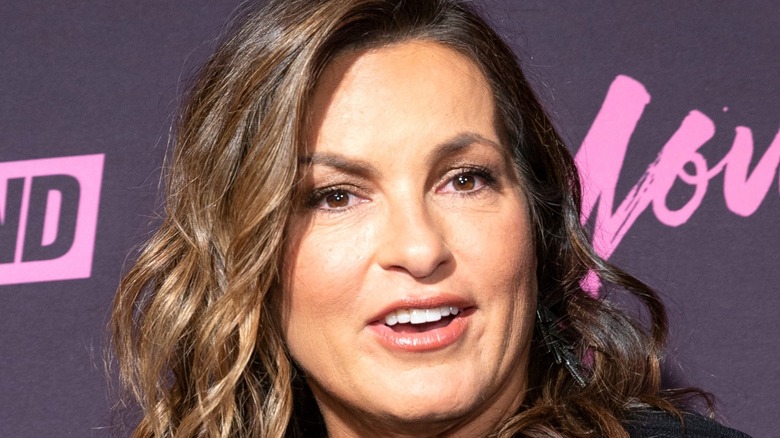 Lev Radin/Shutterstock
It's almost unfathomable to think of "Law & Order: Special Victims Unit" without Olivia Benson. The character, played by Mariska Hargitay, has become synonymous with the series. Benson has been at the SVU since Season 1, Episode 1, outlasting her partner Elliot Stabler (Christopher Meloni), TV show-hopping detective John Munch (Richard Belzer), and every ADA that's ever been attached to the unit. Over time, Hargitay herself has become so inextricably linked to her character that it has impacted her philanthropic work. The actor's foundation, the Joyful Heart Foundation, assists sexual assault survivors and works to end the rape kit backlogs of police departments.
And yet, there was a brief time in Season 8 when Benson left the SVU. The season premiere, "Informed" (via IMDb) saw Benson and Stabler investigate a possible sexual assault by a woman who is evasive with law enforcement. At the end of the episode, it is revealed the victim is part of an FBI sting operation against an eco-terrorist group. Benson goes undercover to try and finish what the woman started. During Benson's absence, Stabler is partnered with Detective Dani Beck (Connie Nielsen). Beck and Stabler shared a kiss in one episode, enraging Benson-Stable shippers to no end.
So, why did Hargitay leave the show and, in the absence of her iconic TV character, make room for such huge drama to unfold?
Hargitay temporarily left Law & Order: SVU to welcome her first child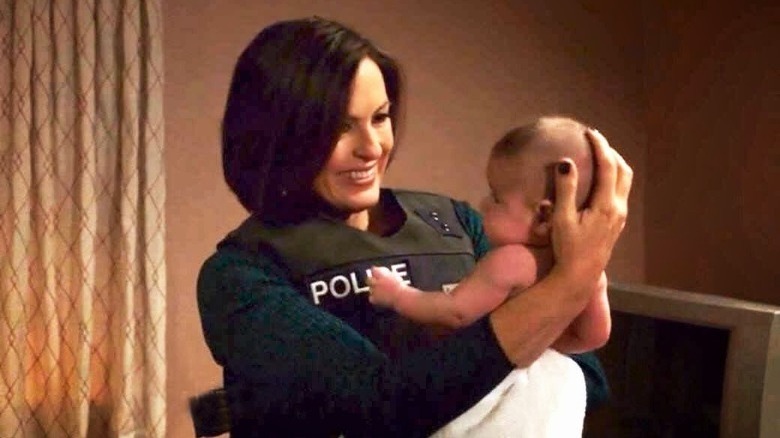 NBC/Hulu
Filming on "Law & Order: SVU" began while Mariska Hargitay was already well into her pregnancy. In January 2006, she teased the arrival of another actor who would fill in for her while she prepared for maternity leave (via People) and, in June 2006, the actress and her husband, fellow "SVU" actor Peter Hermann, welcomed their first child (via Today). 
"I didn't know what they were going to do. The show being what it is and the writing being what it is, I had utter trust that they would come up [with] an amazing sort of answer to it," Hargitay told Movie Web in 2007. "It was actually really fun and really challenging to cover it up, and I think they handled it really well and really creatively." The show tried to cover her pregnancy for as long as possible, using the classic TV techniques of showing Benson carrying folders to cover her stomach, sitting at desks, and the like. Eventually, Hargitay's pregnancy was too noticeable, and the show temporarily wrote her off.
"Going undercover in an eco-terrorist cell" is by no means the strangest excuse a show has given to temporarily write off a pregnant actor. On "Frasier," Jane Leeves' first pregnancy was explained away a sudden overeating compulsion. When she had to give birth, the writers sent her off to fat camp. That has become one of the cringier aspects of the show. On "The Nanny," CC was committed to an institution the actress who played the character, Lauren Lane, took maternity leave. Yikes.