Prosecutor Overseeing Rust Investigation Still Considering Criminal Charges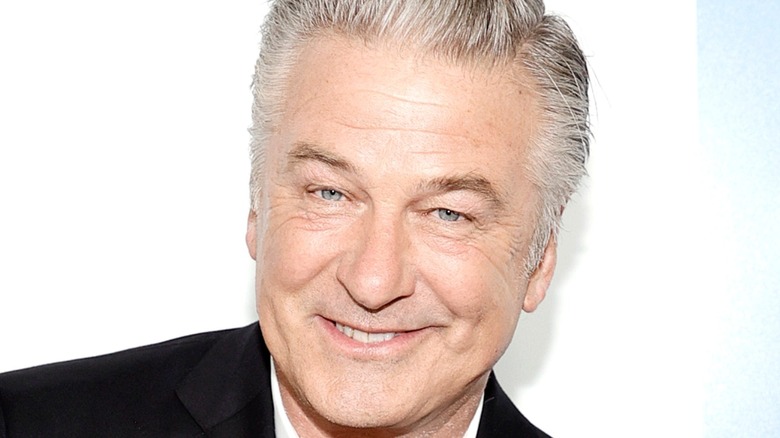 Jamie Mccarthy/Getty
Authorities in New Mexico on Friday announced that they were still considering criminal charges in the accidental shooting death of "Rust" cinematographer Halyna Hutchins, who tragically died on October 21 after being shot with a loaded prop gun by actor Alec Baldwin.
"Everyone involved in the handling and use of firearms on the set had a duty to behave in a manner such that the safety of others was protected," said district attorney Mary Carmack-Altwies, the prosecutor handling the case (via Variety). "And it appears that certain actions and inactions contributed to this outcome."
Baldwin, a producer and star of "Rust," was on set that October afternoon with several other members of the production team when his prop gun accidentally fired a live round, fatally wounding Hutchins and injuring director Joel Souza. Lawsuits have already started to mount in response to the shooting, with crewmembers claiming "severe emotional distress" and negligence on Baldwin's part, as well as armorer Hannah Gutierrez Reed and assistant director Dave Halls for allegedly declaring the gun was "cold" or not loaded. On Friday, December 3, authorities explained why they still hadn't ruled out criminal charges against anyone yet.
New Mexico prosecutor still 'exploring various legal theories'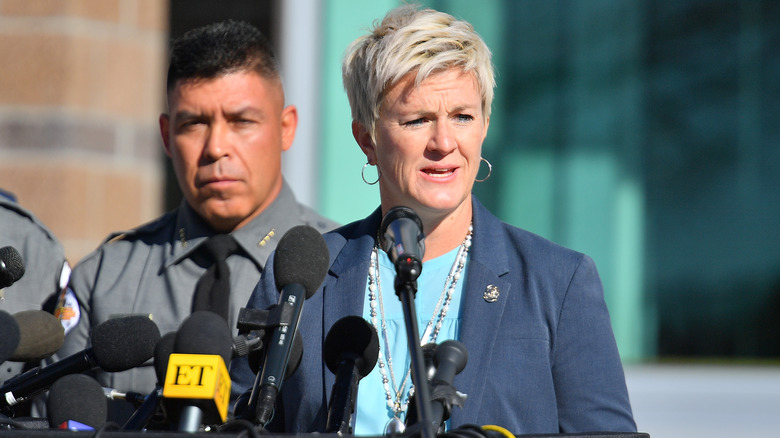 Sam Wasson/Getty Images
According to district attorney Mary Carmack-Altwies, the reason for not yet closing the "Rust" criminal case is that investigators are still "exploring various legal theories" and trying to figure out if there are any possible charges that could actually stick. She told reporters that authorities were still trying to determine exactly how a live round could've gotten into Alec Baldwin's prop gun, as well as the circumstances surrounding the use of live ammunition on set. 
"Once I have had the opportunity to review the complete investigation, certain individuals may be criminally culpable for his/her actions and/or inactions on the set of 'Rust,'" said Carmack-Altwies (via Variety). 
According to officials, investigators have sent numerous rounds that were allegedly on set the day Halyna Hutchins was shot by Baldwin to the FBI's crime lab in Quantico, Va., for further analysis. Experts have guessed that it could take weeks or even longer before detectives finally attempt to bring evidence to the DA's office for consideration on charges, Variety reports. Baldwin recently stated in an interview with ABC's George Stephanopoulos that "people in the know" had told him it was "highly unlikely" that he would be hit with any criminal punishments for the shooting.