Alec Baldwin Has One Single Question Following The Rust Shooting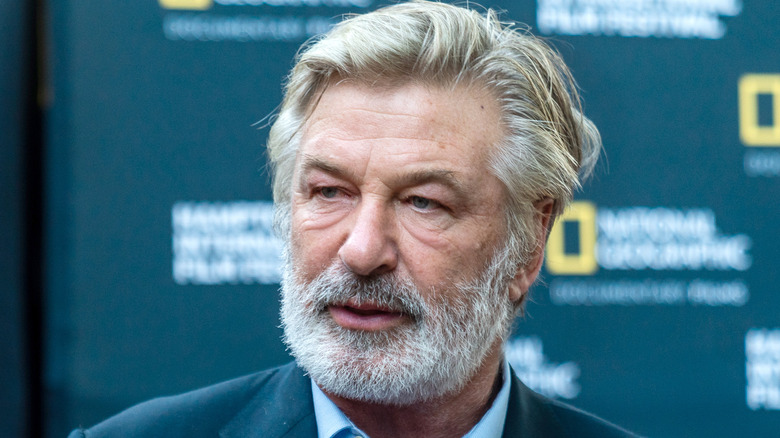 Mark Sagliocco/Getty Images
October 21, 2021, saw a horrific tragedy occur on the set of director Joel Souza's latest film, "Rust." A prop handgun thought to be loaded with blanks actually wound up firing projectiles — injuring Souza and killing the movie's cinematographer, Halyna Hutchins. The incident immediately took over the news cycle, with law enforcement working tirelessly to figure out what went wrong that day. At first, the man who had the prop in his hands, Alec Baldwin, was at the center of it all.
However, in the weeks since the "Rust" tragedy happened, other individuals have found themselves in the legal and media spotlights. Chief among them is armorer Hannah Gutierrez-Reed, who, according to court details, handed Baldwin the firearm and confirmed to him that it was entirely safe to use. As explained by Santa Fe County Sherriff's Department spokesman Juan Rios, that was enough to make the actor a "free man" (via USA Today). Be that as it may, Baldwin continues to find himself involved in the still-developing situation.
Despite being one of the people closest to the incident, Alec Baldwin still has one burning question about it all that he has yet to receive a concrete answer to.
Where did the round come from?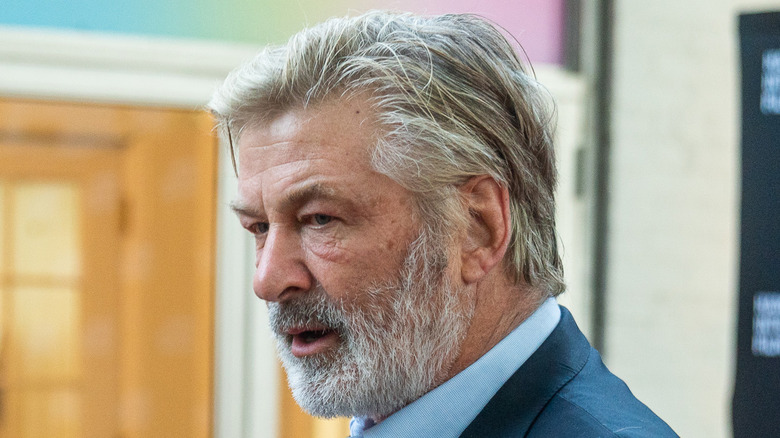 Mark Sagliocco/Getty Images
On December 2, 2021, Alec Baldwin joined George Stephanopoulos for an interview on ABC, where he'd shed some light on the "Rust" situation and explain how the day unfolded from his perspective. On the subject of the prop gun itself, Baldwin clarifies that he "didn't pull the trigger," and he has "no idea" how a live round ended up within it, to begin with. Therefore, he's asking the same question that countless others have for the past month: where did the live round even come from?
"I would never point a gun at anyone and pull the trigger at them, never," Baldwin asserted to Stephanopoulos, adding, "Someone put a live bullet in a gun, a bullet that wasn't even supposed to be on the property." This is, of course, the question that has been on the minds of just about everyone since October 21, not to mention who is ultimately responsible for loading it. One can only hope that further investigation will yield something of a solid answer in the coming weeks.