The Devastating Death Of Halyna Hutchins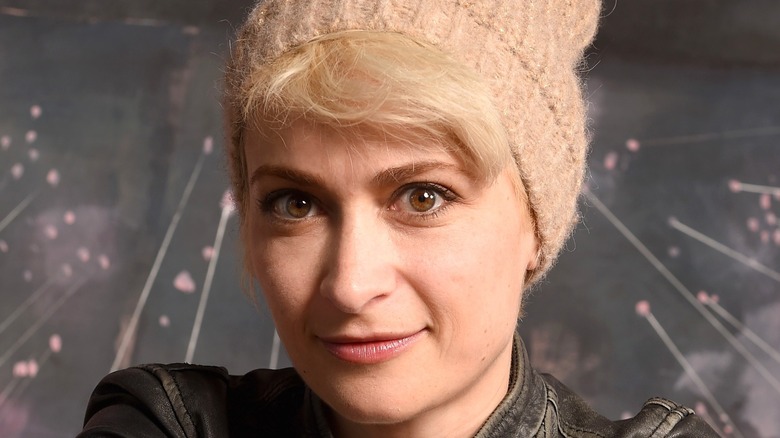 Fred Hayes/Getty Images
Cinematographer Halyna Hutchins died on Thursday after being struck by an unexpected projectile from a prop gun fired by actor Alec Baldwin on the New Mexico set of the film "Rust," as reported by the New York Times. She was 42. Her tragic death is a devastating loss to her loved ones and the film industry as a whole.
Hutchins was a rising talent in the cinematography field. In 2019, she was named one of American Cinematographer magazine's "rising stars." According to her website and IMDb, she worked as the DP on the films "Darlin,'" "Archenemy," "Blindfire," and "The Mad Hatter," as well as numerous shorts, commercials, and music videos.
Hutchins lived a fascinating life. According to her website, she was originally from Ukraine, and "grew up on a Soviet military base in the Arctic Circle surrounded by reindeer and nuclear submarines." Before transitioning to film, she worked as an investigative journalist in Europe. She had a graduate degree in journalism from Kyiv National University in Ukraine. She switched careers and studied cinematography at the American Film Institute, graduating in 2015. She lived in Los Angeles.
In her Instagram bio, she described herself as a "restless dreamer" and an "adrenaline junkie."
Halyna Hutchins was just getting started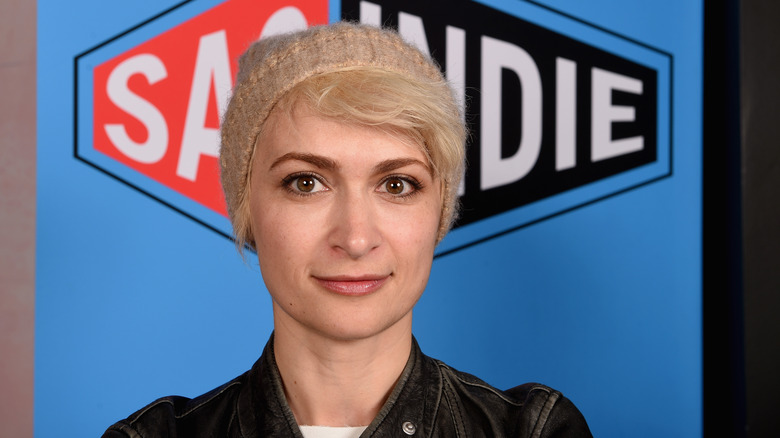 Fred Hayes/Getty Images
Hutchins was working as the director of photography on "Rust," a Western produced by and starring Baldwin, when the mishap occurred. According to the New York Post, she was airlifted from the Bonanza Creek Ranch in Santa Fe to the University of New Mexico Hospital in Albuquerque, where she died from her injuries. Director Joel Souza was also injured, and he was subsequently treated and released from the same hospital. It's not clear what exactly happened, and the incident is under investigation by authorities.
"The entire cast and crew has been absolutely devastated by today's tragedy, and we send our deepest condolences to Halyna's family and loved ones," the film's production company, Rust Movie Productions LLC, said in a statement provided to the New York Times. "We have halted production on the film for an undetermined period of time and are fully cooperating with the Santa Fe Police Department's investigation. We will be providing counseling services to everyone connected to the film as we work to process this awful event."
Hutchins' colleagues posted tributes to her on social media. "Darlin'" director Pollyanna McIntosh called Hutchins ​​"The most talented, in the trenches, committed, wonderful artist and team mate" in a post on Instagram. "We'll all miss you. You were going to keep making amazing films. Much love to her family. I'm so sorry for their loss. And of course I'm angry. This has to stop happening on set. My thoughts are with the whole crew and cast of her current project too."
"Archenemy" star Joe Manganiello wrote on Twitter that he was "lucky" to have worked with Hutchins. "An incredible talent & great person. I can't believe this could happen in this day and age...What a horrible tragedy. My heart goes out to her family."