Will Star-Lord Have Celestial Powers In Guardians Of The Galaxy, Vol. 3?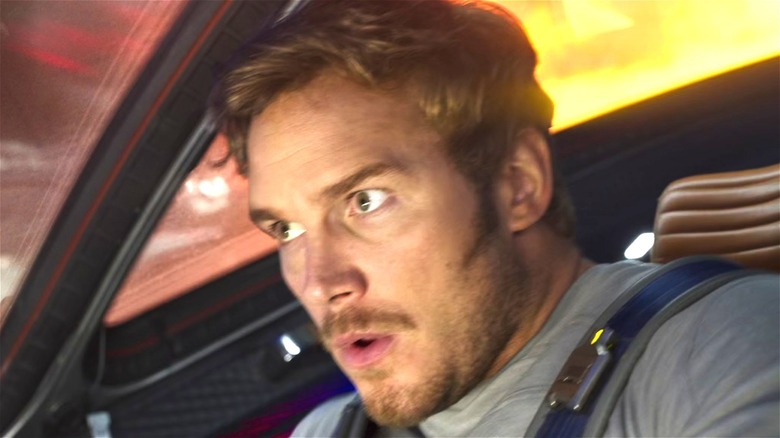 Marvel Studios/Disney
Over the course of the past decade, the Marvel Cinematic Universe has built one of the largest franchises of interconnected films and TV shows. A key aspect of the franchise is that information revealed in one series can affect what audiences learn about the characters or storyline of another series.
One of the most prominent series in the MCU has been the "Guardians of the Galaxy" films. Directed and co-written by James Gunn, the movies follow a group of criminal misfits as they form a makeshift team to save the universe, and maybe make a little money along the way. The sprawling cast includes Chris Pratt as Peter Quill aka Star-Lord, Zoe Saldana as Gamora, Dave Bautista as Drax The Destroyer, Bradley Cooper as Rocket, and Vin Diesel as Groot.
"Guardians of the Galaxy: Vol. 3" and a holiday special have already been announced, with Will Poulter beating out a number of candidates to join the cast of the third movie as Adam Warlock. Now a key piece of information revealed in the latest MCU film "Eternals" has led to fans speculating about Star-Lord's abilities in the third movie, leading to Gunn himself setting the record straight 
James Gunn reminded people of what happened in the previous movie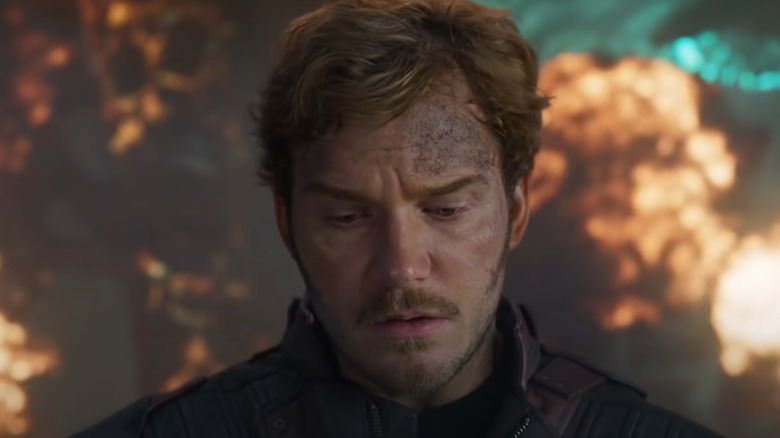 Marvel Studios/Disney
With the release of "Eternals" serving as the most in-depth introduction of Celestials into the MCU, fans speculated that the true extent of Star-Lord's powers will be seen in "Guardians Of The Galaxy Vol. 3." Star-Lord, aka Peter Quill (Pratt), is the child of a Celestial and a human, as seen in "Guardians of the Galaxy Vol. 2," where Quill's father is revealed to be Ego the Living Planet, played by Kurt Russell, who is also a Celestial.
However, director James Gunn shot down the speculation in a tweet, replying to a fan with "He gave all that up." In case you forgot — as many viewers seem to have — in "Vol.2" Ego warned Quill that if Ego died, Quill would be "just like everybody else." Ego's death stripped Quill of any Celestial powers he had, but Quill accepted that fate in order to defeat his father. If that wasn't confirmation enough, consider the fact that Celestial powers would have certainly come into handy when Star-Lord battled Thanos in both "Avengers: Infinity War" and "Avengers: Endgame." 
"Guardians of the Galaxy Vol. 3," which recently began production, is currently expected to be in theaters in May 2023 (via IMDb). Gunn, meanwhile, will presumably continue to confirm or deny rumors via his Twitter.