James Gunn Shuts Down Another Guardians Of The Galaxy Vol. 3 Rumor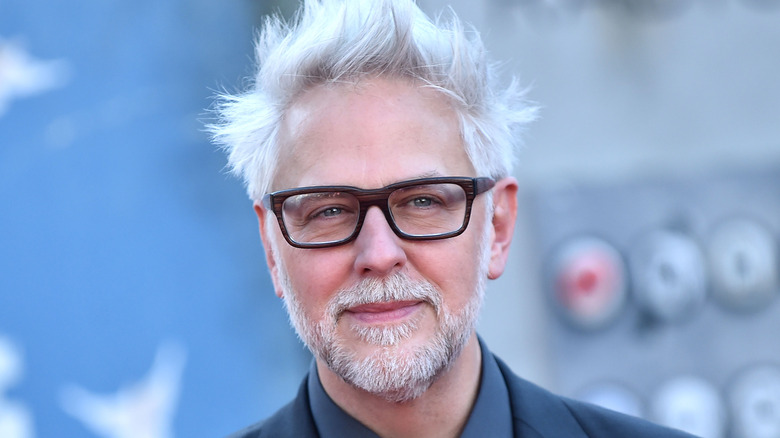 DFree/Shutterstock
2014's "Guardians of the Galaxy" was a huge gamble for Marvel Studios, considering the niche nature of the titular group. In a franchise filled with heavy-hitters like Iron Man (Robert Downey Jr.) and Captain America (Chris Evans), newcomers such as Star-Lord (Chris Pratt), Gamora (Zoe Saldana), and Rocket Raccoon (Bradley Cooper), among others, stuck out like sore thumbs. However, the risk was more than worth the reward, as not only did the film impress financially and critically, but it turned the Guardians into mainstream superstars — landing them an equally beloved sequel a mere three years later.
With Phase 4 of the Marvel Cinematic Universe now well underway, the Guardians of the Galaxy are an integral piece of the super-powered puzzle. The team's members played key roles in "Avengers: Infinity War" and "Avengers: Endgame," some will show up in the upcoming "Thor: Love and Thunder," and they're even getting their own holiday special on Disney+. Of course, the biggest draw for fans is the eventual premiere of "Guardians of the Galaxy Vol. 3," which has taken some time to get going but is now moving ever-faster toward its May 5, 2023 release date.
Given how far off the next Guardians-centric adventure is, news about the threequel is scarce, prompting internet-wide speculation. Thankfully, director James Gunn isn't one to mince words when it comes to his latest projects, as evidenced by his outright shutdown of yet another "GotG Vol. 3" rumor.
Daniela Melchior is not in Guardians of the Galaxy Vol. 3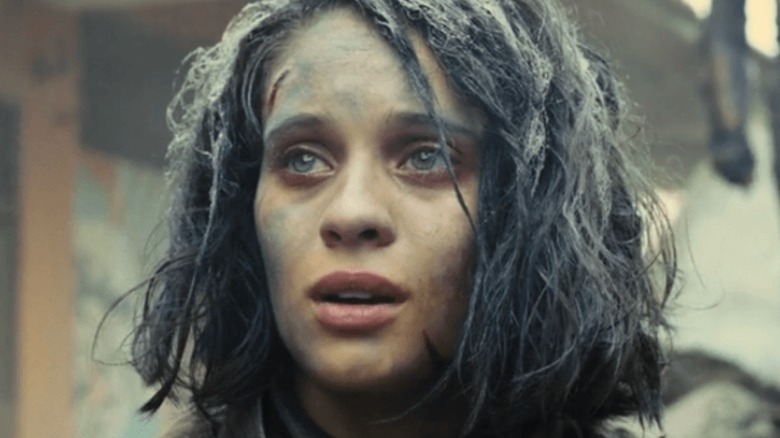 Warner Bros./DC Entertainment
Aside from the plot of "Guardians of the Galaxy Vol. 3," MCU fans are dying to know who will appear. It's a given that the main cast — including Chris Pratt as Star-Lord, Dave Bautista as Drax, Zoe Saldana as Gamora, Bradley Cooper as Rocket Raccoon, Vin Diesel as Groot, Karen Gillan as Nebula, and Pom Klementieff as Mantis — will return, and word has gotten around that plenty of fresh faces are tagging along too. The most noteworthy of the bunch so far is Will Poulter's Adam Warlock, but James Gunn has teased that he's just the tip of the iceberg (via CBR).
Though he hasn't divulged any further information (naming actors, announcing the inclusion of specific characters, etc.), Gunn hasn't shied away from setting the record straight when it comes to false claims. On October 22, 2021, he quote tweeted a post from @mcunewsupdates that reported "The Suicide Squad" star Daniela Melchior had signed on to appear in the next "Guardians" film as Moondragon. At first glance, this seems plausible, bearing in mind that Gunn directed the DC ensemble movie, although his comment said otherwise. "FALSE." he wrote, swiftly putting this idea to bed.
Melchior delivered a memorable performance as Ratcatcher II in "The Suicide Squad," and she'd surely make a great addition to the "Guardians of the Galaxy Vol. 3" cast. Sadly though, as James Gunn himself stated, that's simply not in the cards.