Army Of Thieves Stars Reveal What It's Like To Be Cast In A Zack Snyder Film - Exclusive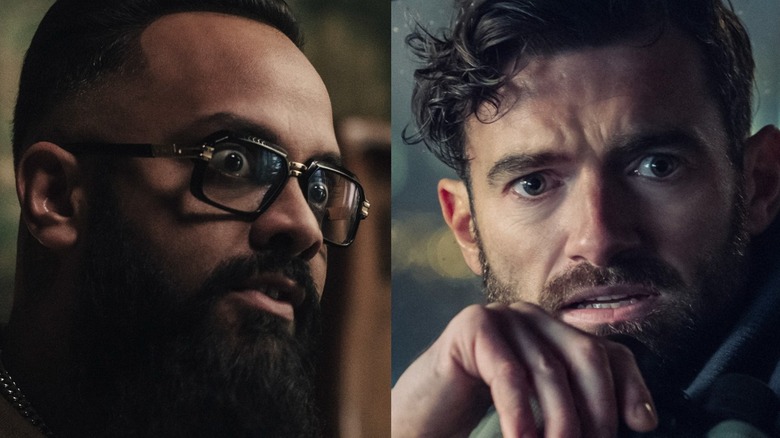 Netflix
Director Zack Snyder's zombie heist thriller "Army of the Dead" provided unique opportunities for everybody involved, starting with the acclaimed filmmaker, who was able to revisit the zombie genre 17 years after his breakthrough, "Dawn of the Dead." Perhaps more exciting, "Army of the Dead" marked the beginning of his expansive "Army" universe, where several actors got the chance to work with Snyder for first time.
With the "Army of the Dead" prequel film "Army of Thieves," four of the five core cast members were new to the Snyder experience. Matthias Schweighöfer reprises his role as Ludwig Dieter in addition to directing the film, but new to the Snyder film family are Guz Khan, Stuart Martin, Nathalie Emmanuel, and Ruby O. Fee. Snyder co-wrote "Army of Thieves" and produced it with his wife and collaborator, Deborah Snyder.
Streaming exclusively on Netflix, "Army of Thieves" chronicles Dieter's first set of bank heists after he's recruited by an expert thief, Gwendoline (Emmanuel), to join her crew (Fee, Khan, and Martin) on a spree to crack a group of legendary safes across Europe. The window to pull off the jobs is short, though, as the owner of the complex contraptions has gotten the jitters over a zombie epidemic that has broken out halfway across the world in Las Vegas.
Stuart Martin and Guz Khan say being in a Snyder production was a surreal experience
Netflix
In exclusive interview with Looper, Martin and Khan, who play combat expert Brad and getaway driver Rolph, respectively, reflected on the golden opportunity of being cast in a Snyder production. "It's the total dream. He's like my hero, Zack, and his films. I remember the first time I saw "300" in a cinema in Glasgow," Martin recalled. "I remember watching this film and just being blown away by it, and walking out and just being really sort of, 'We've never seen anything like it.' And it's the same with every one of his films, including 'Watchmen' and the 'Superman' films. He is a total hero, man. So, to get to do a Zack Snyder film, for me, it's mind-blowing, man. I was totally buzzed. It has been incredible throughout."
Khan shared the same sentiments as Stuart, plus, as he bustled over the then-pending release of "Army of Thieves" and its opening credits, the actor could hardly contain his excitement.
"To be honest, it's still kind of surreal," Khan proclaimed. "When we think about the fact that, Stu, this is going out next Sunday, bro, and we are going to be in a movie that says, 'Produced by Zack Snyder,' and then it's going to say, 'Stu Martin,' baby! It's going to say, 'Guz Kahn!' It's still massively surreal, the stuff that dreams are made of, not to overstate it."
Guz Khan and Stuart Martin loved being in the (virtual) company of the Snyders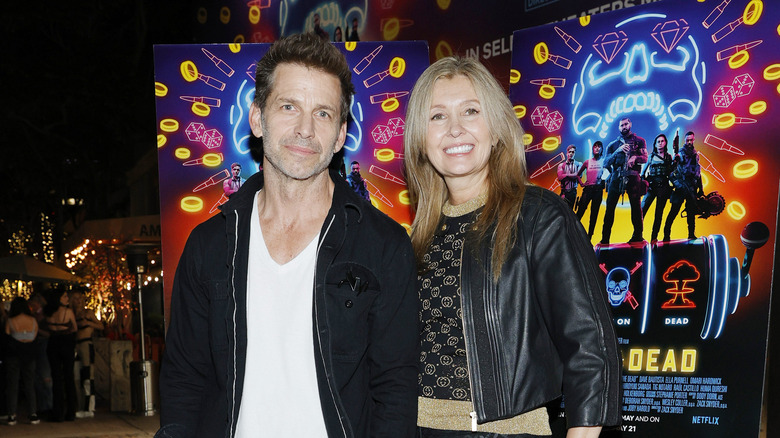 Amy Sussman/Getty Images
Because COVID-19 restrictions were in place and "Army of Thieves" went into production as "Army of the Dead" was wrapping up, the cast and crew didn't have a chance to be in the same space as the Snyders. Instead, the cast would meet over Zoom, and while distance separated the actors and the Snyders, Khan said their genuineness was felt in the room.
"We both got to converse with Zack and also Debbie, and they're just good vibes people, and that's huge," Khan observed. "There was no feeling of like, 'Hey guys, this is a huge gig. I hope you're up to it.' Everything was collaborative and definitely for me and Stu. I would say for both of us, it really couldn't have gone better."
Martin agreed, adding, "To get to jump on a Zoom with Zack and Debbie and be doing a roundtable [is amazing], and we've done a couple of them. You were with them in LA, dude, and they're the soundest, loveliest but incredibly passionate people. That's why they do what they do. That's why their films are so unique and brilliant because they are on it, but they're just really down to earth and lovely. So, it's been amazing. We're very lucky."
While the Snyders put both actors at ease, Khan admitted that he got a bit wound up thinking about "Army of the Dead." and its buff stars. "I was significantly nervous more so than Stu, because when I heard Dave Bautista and Omari Hardwick with their 32-inch biceps were in 'Army of the Dead,' and then my big ass was in the prequel," Khan quipped.
"Army of Thieves" and "Army of the Dead" are both streaming exclusively on Netflix.