Gerard Butler Dishes On The Moment Zack Snyder Pitched 300 To Him - Exclusive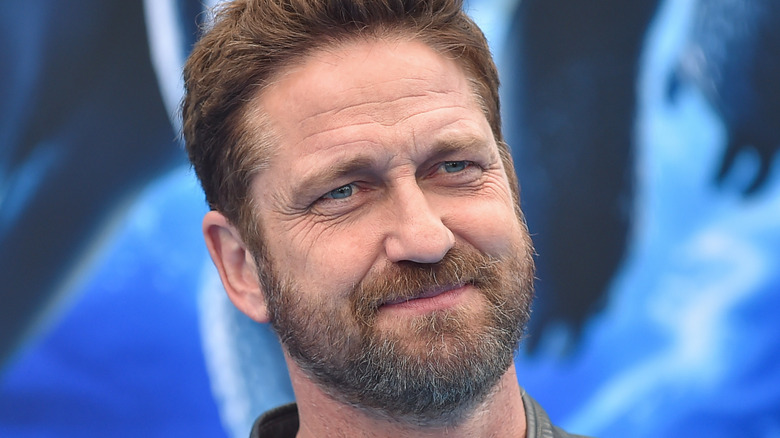 DFree/Shutterstock
Judging by the stories of such "Army of the Dead" cast members as Matthias Schweighöfer, Omari Hardwick and Nora Arnezeder, Zack Snyder is a filmmaker who shows boundless energy and enthusiasm on set. The passion of his work has shown throughout the director's career, from his stunning remake of George A. Romero's "Dawn of the Dead" and his soaring Superman reboot "Man of Steel," to his epic, four-hour long "Snyder Cut" of "Justice League."
Not to be lost among Snyder's blockbuster hit films, though, is the 2006 action drama "300," which boosted the acclaimed director's career to a whole new level. The film stars Gerard Butler as King Leonidas I, the ferocious leader who led 300 Spartan warriors into battle against King Xerxes (Rodrigo Santoro) and his monolithic Persian army in the Battle of Thermopylae in 480 B.C.
While history has shown that "300" proved to be a worldwide hit with a global take of more than $456 million at the box office, the film began as all other productions do, with Snyder attempting to secure the perfect talent to bring his interpretation of Frank Miller and Lynn Varley's awe-inspiring graphic novel to life.
Now, nearly 15 years after "300" was released in theaters, Butler is recalling the wild things that happened when Snyder pitched the movie and role to him.
Gerard Butler and Zack Snyder took their passion for 300 into the streets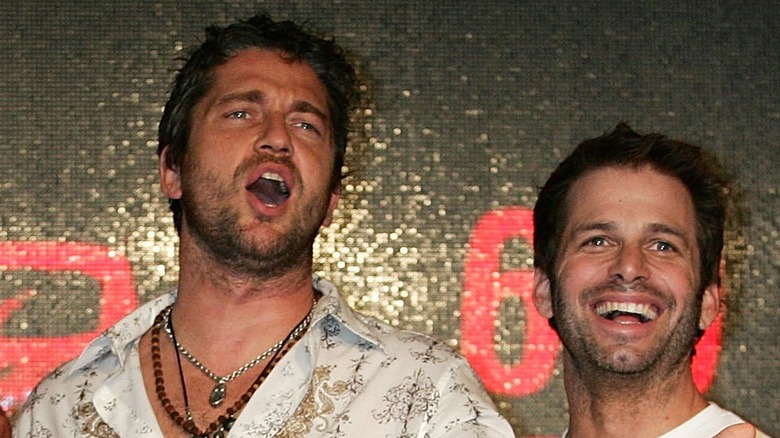 Koji Watanabe/Getty Images
In an exclusive interview with Looper to discuss his new movie, the action crime thriller "Copshop," Butler said it was evident from the first meeting Snyder for "300" that the two were kindred spirits. Not only did the actor and director immediately hit it off, they took their excitement for the project out into the streets of Los Angeles for an impromptu preview of what would eventually be realized as an epic feature film.
"I don't think I've ever worked in a movie when the focus and the drive and the warrior spirit was so alive in so many people, but nobody more so than myself and Zack from the first second that we met," Butler shared with Looper. "We met at a coffee shop in Studio City, and we both ended up jumping over the tables and walking down the street and just getting up, showing them how we should walk, and he's like, 'Yeah, he's getting me!' It just carried on from that with his incredible passion and commitment and dedication."
Butler discovered there was more to being a warrior than looking like one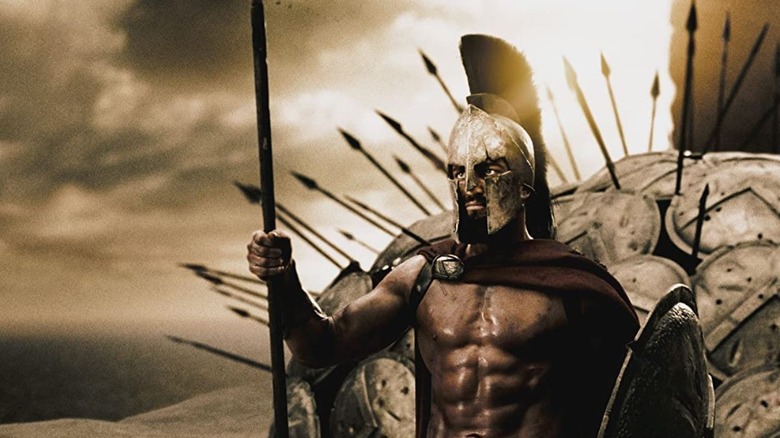 Warner Bros.
Naturally, a lot of hard work went into becoming Leonidas, including a strict and intense nine-month training regimen that would give Butler some badass washboard abs. However, as the warm and inviting actor discovered, learning the skills of a Spartan king was every bit as important as looking like one.
"The other thing I remember about Zack, because he's so talented, right? For instance, if there was something you had to do and sometimes, I'd be like, 'Well, it's easy to say, throw that spear up there and hit that mark, but it's ... that mark's far,'" Butler recalled. "Then he would go, 'Oh, okay, well,' and take the spear and throw it right through the mark, through the curtain, like, perfect, and I'm like, 'F-you, Zack. Stop being so cool!'"
Directed by Joe Carnahan, and also starring Alexis Louder and Frank Grillo, Butler's "Copshop" is open for business in theaters nationwide. Then, on March 9, 2022, "300" will celebrate the 15th anniversary of its release.