Why Matthias Schweighöfer Had The Advantage With Dieter In Army Of Thieves - Exclusive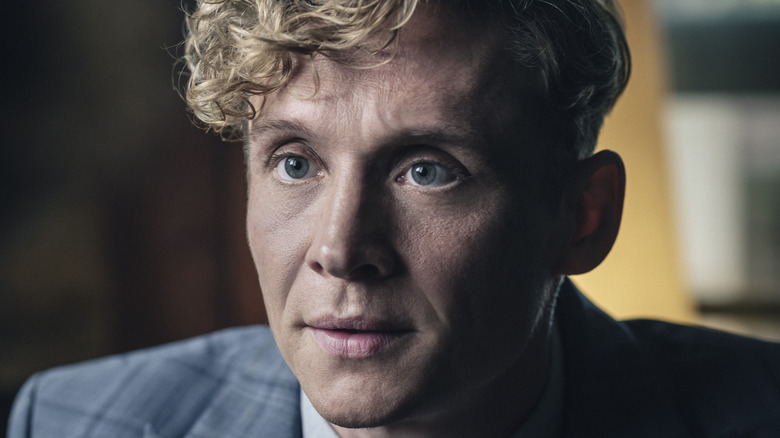 Netflix
Normally, when an actor has a breakout role as high profile as Matthias Schweighöfer's Ludwig Dieter in writer-director Zack Snyder's smash hit "Army of the Dead," they can only hope the next character they play will be equally as entertaining. Luckily for the prolific German actor, he was able to reprise Dieter — the quirky safecracker who meets an unfortunate demise in the zombie heist thriller — for the "Army of the Dead" prequel film "Army of Thieves."
Streaming exclusively on Netflix, "Army of Thieves" traces the early days of Dieter's life as a criminal safecracker. His life changes forever when he's recruited by an expert thief, Gwendoline (Nathalie Emmanuel), to join her crew to crack a group of legendary safes across Europe. Meanwhile, a zombie pandemic has broken out halfway across the world in Las Vegas. Although he doesn't know it at the time, Dieter's participation in this series of international heists sets up his destiny to join a band of mercenaries and infiltrate the zombie-infested environs of Sin City to find a casino vault containing $200 million.
Zack Snyder says asking Matthias Schweighöfer to direct was a natural next step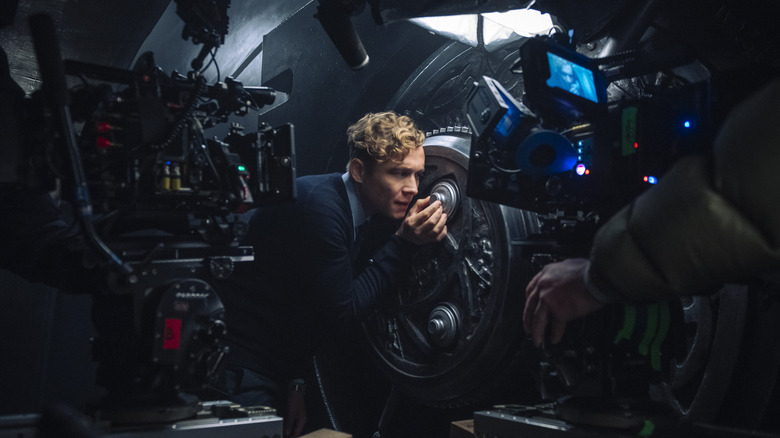 Netflix
Since Zack Snyder and his wife and production partner, Deborah Snyder, were in postproduction on "Army of the Dead" in the U.S. as work on "Army of Thieves" got underway in Europe, Matthias Schweighöfer was offered an opportunity to direct himself in the film as well. In an exclusive interview with Looper, Snyder, accompanied by the actor-director, said asking the "Army of the Dead" star to take the helm of "Army of Thieves" was a logical decision. In addition to acting in more than 70 screen roles in his home country of Germany, the actor has previously directed four films and a television series, per his IMDb profile.
"It was really a natural evolution. He was doing such a great job acting, and then we thought, 'Okay, Matthias is also a director, and for this character at this point, I felt like, unless I was directing the movie, no one knows the character better than Matthias,'" Snyder revealed to Looper. "Because of the experience I knew he did have, it seemed like a great way to go, and he was willing to do it, thank God. And so, it worked out great."
Matthias Schweighöfer was happy to play Dieter again so soon after Army of the Dead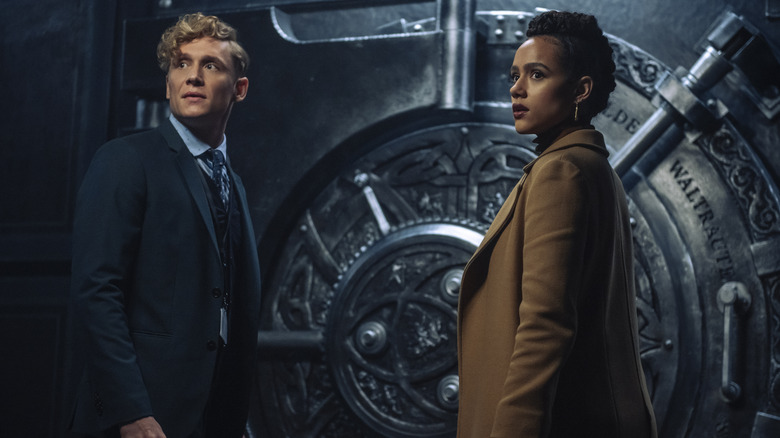 Netflix
Reprising Dieter in "Army of Thieves" provided a pair of interesting circumstances for Matthias Schweighöfer to work within. First, the prequel is rooted in an entirely different genre. "Army of Thieves" is a heist comedy with bits of romance, while "Army of the Dead" is a film rooted in horror. Secondly, Schweighöfer directed the film while knowing the fate of his character was already determined in "Army of the Dead." No matter how odd the situation, the German actor-director was thrilled for the opportunity to play Dieter again so soon — and under his own direction to boot.
"We were really happy to really bring Dieter back fast [for the prequel] because he was so entertaining and amazing in 'Army of the Dead,'" Schweighöfer told Looper. "And then, when Zack and [screenwriter] Shay [Hatten] choose the genre for 'Army of Thieves' and were like, 'Let's deconstruct the heist and romantic comedy thing,' it was cool to know what his fate was in the 'Army of the Dead' because it helped us give him a bit more weird, funny moments, and character weirdness. So, we've been really happy and were really lucky. I was happy to know his fate, and I was super happy that the prequel happened that fast."
"Army of Thieves," which also stars Guz Khan, Stuart Martin, and Ruby O. Fee, is streaming exclusively on Netflix.