Producer Dany Garcia Confirms What We Suspected All Along About Dwayne Johnson's Black Adam Preparation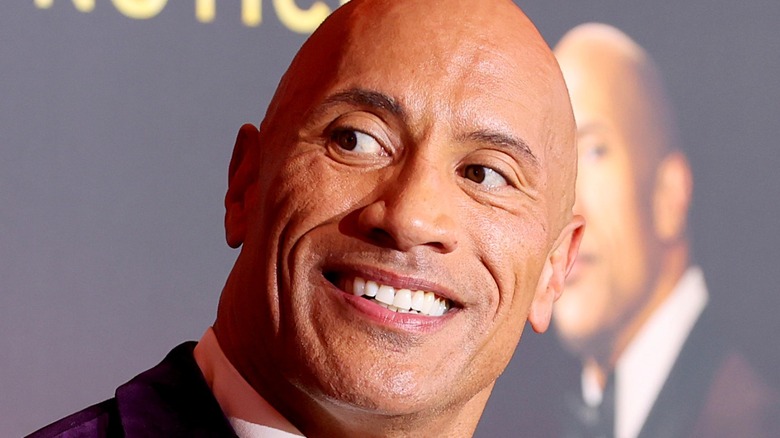 Amy Sussman/Getty
It doesn't take much for Dwayne Johnson to turn into a superhero, as confirmed by his manager Dany Garcia. "You know, Dwayne has been a superhero all of his life, but sort of a mortal superhero," she told Variety in a red carpet interview for "Red Notice," Johnson's new Netflix film with Ryan Reynolds and Gal Gadot. 
The former WWE star is preparing to play one of the biggest roles of his life — literally — with his upcoming portrayal of Black Adam, a buff DC Comics antihero with magical abilities and powers similar to Shazam. Warner Bros. Pictures recently released a teaser for the "Black Adam" movie, due out next summer, which showed glimpses of Johnson's Adam in all his glory. The longtime action actor has called the role a "career definer," a once-in-a-lifetime opportunity for him. Garcia, speaking at the "Red Notice" premiere, noted how Johnson had a blast shooting his first foray into comic book movies, especially since he didn't have to do much in the prosthetics department for the titular role. 
Black Adam's muscles are the real deal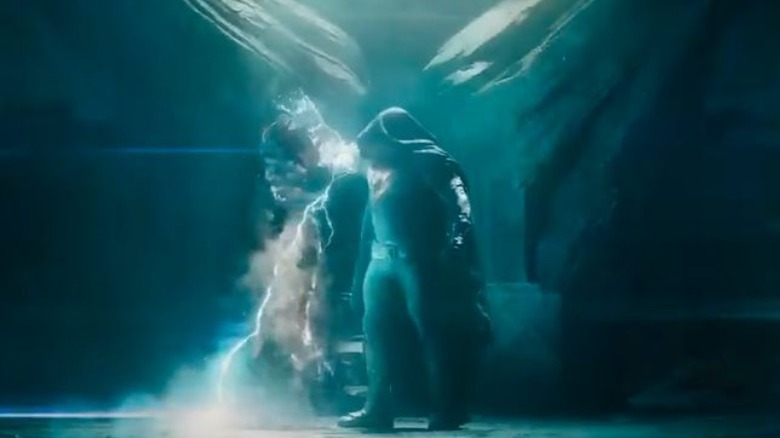 Warner Bros. Pictures
One of the highlights for Dwayne Johnson while filming "Black Adam" was being able to portray a character that was built physically like himself, his manager Dany Garcia said.
"He had so much fun," she told Variety. "And the fact that his physique, he did not have to get a suit that was pumped up, that was very meaningful for us." According to Garcia, her husband Dave Rienzi — a professional bodybuilder — helped train Johnson to look the part. "My husband is his strength and conditioning coach," she explained. "So prepping him for that and preparing for the role turned into a very family-oriented event."
DC fans have been praising Warner Bros. for casting Johnson, especially after the first clips of him in the Black Adam suit were released in October. "Dude, that's the strongest you have ever [looked]," boasted Twitter user @Sharito742 after the teaser dropped. "Poor Shazam Family."
For those unfamiliar with Black Adam, DC Comics describes him as "one of the world's foremost wielders of magic" who served as "both hero and villain over a life that's spanned thousands of years." Throughout the comics, the god-like warrior has constantly crossed paths with "Shazam!" protagonist Billy Batson aka Shazam, and fans can't wait to see what Johnson brings to the character.