Why Dwayne Johnson Vows To No Longer Use Real Guns On His Sets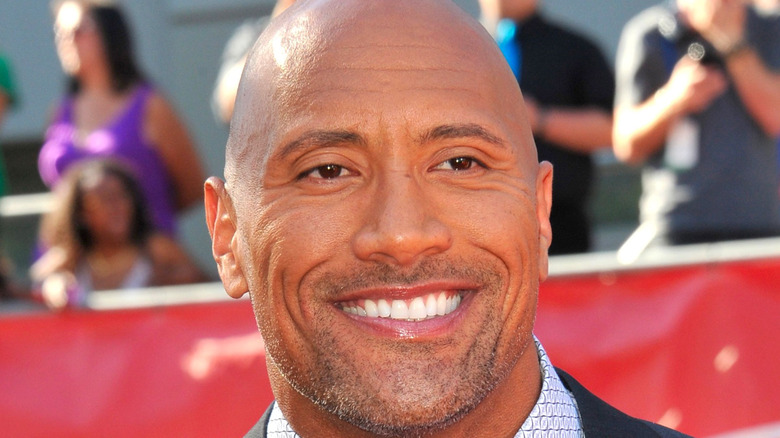 Featureflash Photo Agency/Shutterstock
Dwayne Johnson is one of the biggest action stars on the planet, with a new entry to his ever-expanding filmography arriving this week on Netflix: "Red Notice" sees him opposite Ryan Reynolds and Gal Gadot in an explosive, globe-trotting action movie that also comes with a fair amount of gunplay. It's an integral element to several action movies out this year, but as confirmed by the man himself, he will now be making drastic alterations for any of his future projects.
The swift action being applied follows the tragic death of Halyna Hutchins, a cinematographer who was killed on the set of "Rust" after Alec Baldwin unknowingly discharged a prop gun that contained a live round. Creative forces from within the Hollywood film industry extended their sympathies to those affected and spoke about the need for serious gun safety reviews in the future. 
This week, while attending the premiere of "Red Notice," Johnson explained to Variety the steps being taken that would be set in stone for any other venture he put his name to.
Johnson reflects on the death of Halyna Hutchins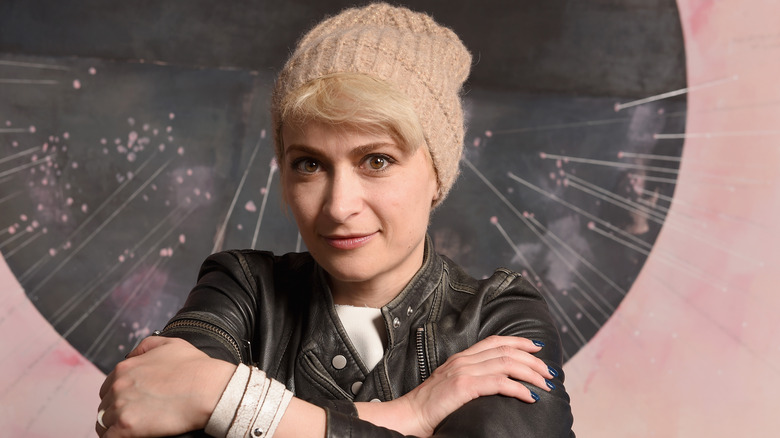 Fred Hayes/Getty Images
"First of all, I was heartbroken. We lost a life. My heart goes out to her family and everybody on set. I've known Alec [Baldwin], too, for a very long time," explained Johnson. Moving forward, the "Red Notice" star and soon to be Black Adam explained that rubber guns would be the only weapons on set from now on. "I can't speak for anyone else, but I can tell you, without an absence of clarity here, that any movie that we have moving forward with Seven Bucks Productions — any movie, any television show, or anything we do or produce — we won't use real guns at all." 
Seven Bucks Productions is Johnson's own company that has been behind films like "Hobbs and Shaw" (set for a sequel) and the recent "Jumanji" movies that also had gunplay involved. "We're going to switch over to rubber guns, and we're going to take care of it in post," Johnson said. "We're not going to worry about the dollars; we won't worry about what it costs."
"The rule is, we're not going to use real guns. That's it."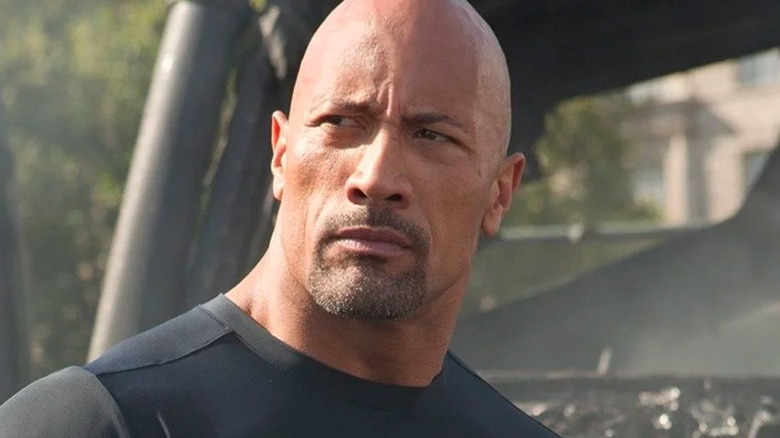 Universal
It's great to hear one of Hollywood's iconic action men responding to the recent tragedy and the steps that need to be considered.  Currently an investigation is still ongoing regarding Hutchins' death, with her husband hiring an expert in wrongful deaths in preparation to file a lawsuit. 
Johnson continued, "I love the movie business. There are safety protocols and measures that we have always taken in the movie business and we take very seriously, and these sets are safe sets, and we're proud of that. But accidents do happen. And when something like this happens of this magnitude, this heartbreaking, I think the most prudent thing and the smartest thing to do is just pause for a second and really re-examine how you're going to move forward and how we're going to work together."
"Any movie we do that Seven Bucks does with any studio, the rule is we're not going to use real guns," added Johnson. "That's it."