Rust Armorer Breaks Silence On The Presence Of Live Rounds On Set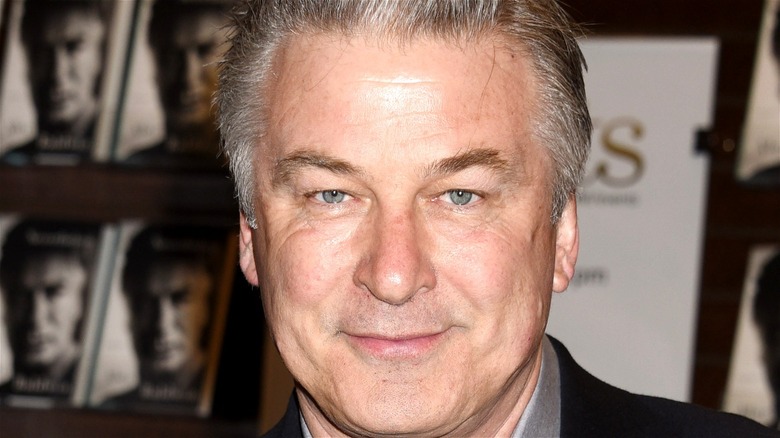 Ga Fullner/Shutterstock
"Rust" armorer Hannah Gutierrez-Reed is finally speaking out on the tragic shooting death of cinematographer Halyna Hutchins — insisting that she's been "falsely portrayed" and "slandered" by the media over her handling of Alec Baldwin's prop gun.
"She would like to address some untruths that have been told," explained Gutierrez-Reed's lawyer Jason Bowles, who spoke on her behalf Friday, October 29, in a statement to Variety. "Safety is Hannah's number one priority on set," Bowles said. "Ultimately, this set would never have been compromised if live ammo were not introduced."
Gutierrez-Reed found herself at the center of the Baldwin shooting investigation this week after court records revealed how she was one of two people to allegedly handle the "30 Rock" star's prop gun before it accidentally fired a live round at Hutchins and "Rust" director Joel Souza, injuring him as well. According to The Hollywood Reporter, assistant director David Halls was said to have handed Baldwin the prop gun after grabbing it from a cart that Gutierrez-Reed set up. The October 22 incident unfolded on the New Mexico set of the "Rust" as Baldwin was practicing his cross-draw technique, which is when someone draws a firearm that's holstered on the opposite side. Gutierrez-Reed and Hall have both lawyered up in response to the allegations against them, with the former explaining her side of the story in detail on Friday.
Armorer says she had no idea where live rounds came from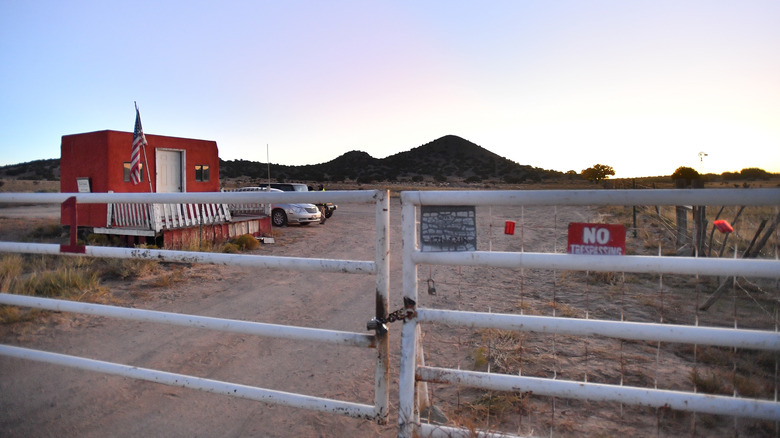 Sam Wasson/Getty Images
The lawyer for armorer Hannah Gutierrez-Reed spoke candidly on Friday about her role on "Rust" and what she would typically do on set. He was adamant about her not knowing any live rounds being loaded in Alec Baldwin's weapon. According to TMZ, crew members allegedly used the "Rust" prop guns off the set for target practice.
"Hannah has no idea where the live rounds came from," insisted her attorney, Jason Bowles. "Hannah and the prop master gained control over the guns, and she never witnessed anyone shoot live rounds with these guns, and nor would she permit that. They were locked up every night and at lunch, and there's no way a single one of them was unaccounted for or being shot by crew members." Bowles propped up the armorer's alleged track record, which he claimed had no prior incidents related to prop guns. "Hannah still, to this day, has never had an accidental discharge," he said. "The first one on this set was the prop master, and the second was a stunt man after Hannah informed him his gun was hot with blanks."
According to the police affidavit, assistant director Dave Halls grabbed one of three prop guns set up by Gutierrez-Reed on her cart just moments before the shooting. "(Halls) yelled, 'Cold Gun,' indicating the prop-gun did not have any live rounds," the affidavit says. But Gutierrez-Reed's lawyer claimed Friday that other factors were involved that day, which ultimately led to the "Rust" production set becoming "unsafe."
Armorer says she couldn't focus on her job, didn't have proper time to prepare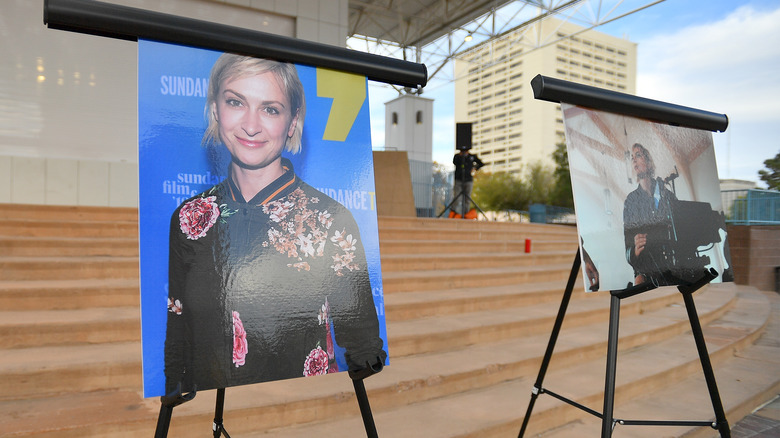 Sam Wasson/Getty Images
According to Hannah Gutierrez-Reed's lawyer, there were other elements at play that Thursday which may have led to the accidental shooting, which has stunned Hollywood. Attorney Jason Bowles told Variety that the "Rust" armorer could not adequately prepare or train for her role on set due to several underlying factors.
"Hannah was hired on two positions on this film, which made it extremely difficult to focus on her job as an armorer," Bowles alleged. "She fought for training, days to maintain weapons, and proper time to prepare for gunfire but ultimately was overruled by production and her department. The whole production set became unsafe due to various factors, including lack of safety meetings. This was not the fault of Hannah."
Still speaking through her lawyer, Gutierrez-Reed offered up her "deepest and most sincere condolences" to the family and friends of Halyna Hutchins — calling her "an inspirational woman in the film" who she looked up to. "Hannah is devastated and completely beside herself over the events that have transpired," Bowles said. "Hannah and her legal team will address more of these rumors and the whole incident in an upcoming statement next week."
The statement from Gutierrez-Reed's lawyer comes just a day after damning comments made by key grip Stu Brumbaugh, who worked with the armorer recently on the Nic Cage western "The Old Way." Brumbaugh's comments suggested Guiterrez-Reed irresponsibly fired weapons near cast and crew on set, and he demanded she be fired. These claims seem to contradict her lawyer's statement, which details the safety precautions she takes while on the job.