Rust Armorer Enraged Nic Cage With 'Rookie' Behavior On Set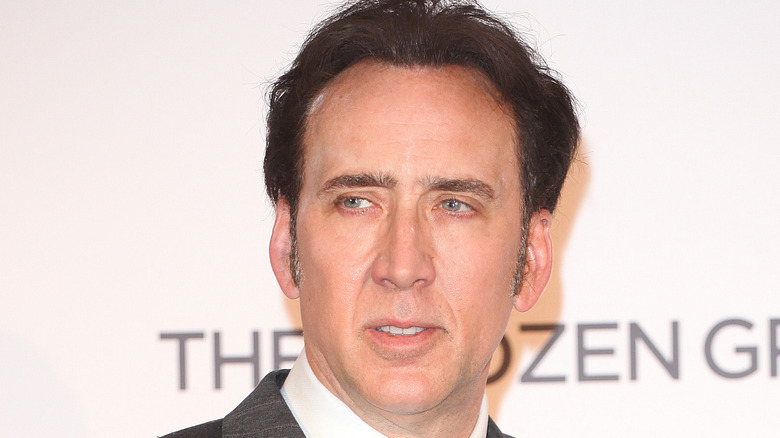 Featureflash Photo Agency/Shutterstock
A lot of uncertainty still surrounds the accidental shooting and death of cinematographer Halyna Hutchins on the set of the Alec Baldwin film "Rust." It's a very important topic in Hollywood right now, due to both the tragic death of Hutchins and the debate over how effective safety measures are on film sets. Either way, there's been a lot of reports on what exactly happened on the set of "Rust," from the news that prop guns may have been used for target practice to an official affidavit that reveals members of the camera crew walked off set prior to the shooting (per Deadline). The tragedy has also brought into focus the larger issue of penny-pinching producers cutting corners on productions by hiring inexperienced — and often non-union — staff in critical roles. When prop masters and armorers don't have the proper training or experience, the stage is pretty well set for a terrible accident like this one.
To be clear, this is a fast-moving story, and the details are still coming into focus as a variety of authorities continue the investigations and more staffers close to the project talk to the press. We don't yet know exactly which — if any — dangerous corners were cut on the set of "Rust," but the few details that have come to light suggest an accident like this one might have been foreseeable. A new exclusive report by The Wrap claims that the armorer (the person in charge of prop weapons for a film) for "Rust," Hannah Gutierrez-Reed, was at the center of controversy over gun safety on her last project, the Nicolas Cage film "The Old Way." If the report is to be believed, there's a lot of information here to suggest that Gutierrez-Reed may have been far too inexperienced for the job.
Cage allegedly yelled at Rust armorer for blowing out his eardrums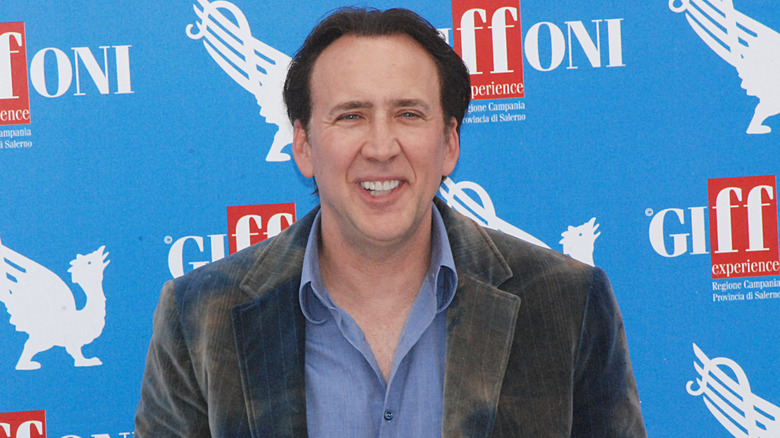 GIO_LE/Shutterstock
According to The Wrap, which cited "The Old Way" key grip Stu Brumbaugh, armorer Hannah Gutierrez-Reed irresponsibly fired weapons near the cast and crew and even drew the ire of star Nicolas Cage at one point. The actor allegedly yelled at Gutierrez-Reed, saying that she blew out his eardrums. Soon after that, Brumbaugh apparently demanded that she be fired from "The Old Way" for being too inexperienced and unsafe at her job. "I told the AD, 'She needs to be let go,'" he recalled. "After the second round I was p***ed off. We were moving too fast. She's a rookie."
It's also important to note, however, that The Wrap reached out to an unnamed producer to confirm elements of Brumbaugh's testimonial, and this producer refuted the information. "I have no such recollection of this event on our set. I asked my partners the same," they maintained. "The details on some of these accounts specifically when it pertains to 'The Old Way' have been blown out of proportion." 
So, once again, while this would be very big news if proven true, there's not enough quite yet to say either way. There's a chance that might change, however, as the investigation into the shooting on "Rust" continues. One thing's for certain, no one in Hollywood wants to be anywhere near this incident — even vicariously — and it doesn't take much of a leap to imagine an unnamed producer might want to stamp out any suggestion that they didn't perform their due diligence before hiring an armorer to handle prop weapons on set.
Was the Rust shooting inevitable?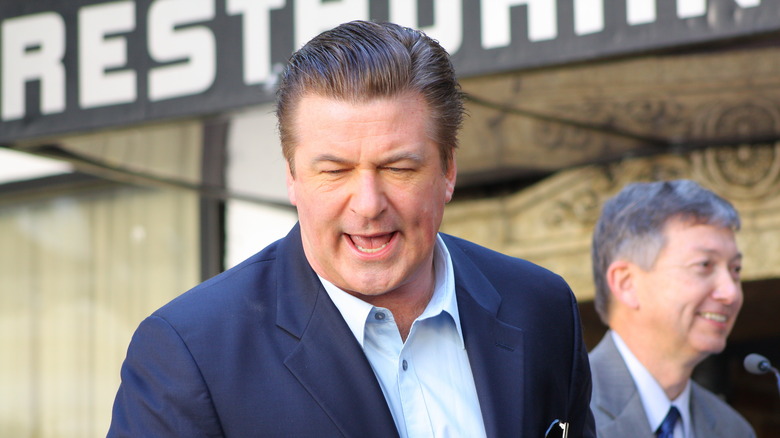 RoidRanger/Shutterstock
It may be some time before we have clear picture of everything that transpired on the "Rust" set that fateful day, but anecdotal evidence — much of it well reported by credible outlets — is beginning to mount that at least some liberties were taken with best practices for handling prop firearms on set, and that poorly trained or inexperienced staff may have been hired to help the movie's bottom line. This certainly appears to be the conclusion of the Santa Fe district attorney (via Variety). 
It's the latest tragic data point in an unfortunate industry trend of producers from the financial services sector applying too much of a market-capitalist mentality to the process of filmmaking. Movies have always been a business, and businesses have to turn a profit, but profits don't always have to be maximized to the detriment of working conditions and good conscience. "Rookie," non-union production staffers are less expensive, but the cost of realizing those financial savings is an elevated level of risk to the cast, crew, and — ultimately — the production itself. The incident on "Rust" is just about the worst imaginable repercussion of this kind of corner-cutting.
If Brumbaugh's account of what transpired with Hannah Gutierrez-Reed on the set of "The Old Way" proves credible, it will be one more piece of evidence that may stack up to massive civil liability for "Rust" producers — and potentially even criminal charges (via The New York Times). None of that can ever bring Halyna Hutchins back, but severe legal consequences in this case might at least make penny-pinching producers think twice about cutting corners when it comes to safety on set.