Warner Bros. Issues Scathing Response To Ruby Rose Allegations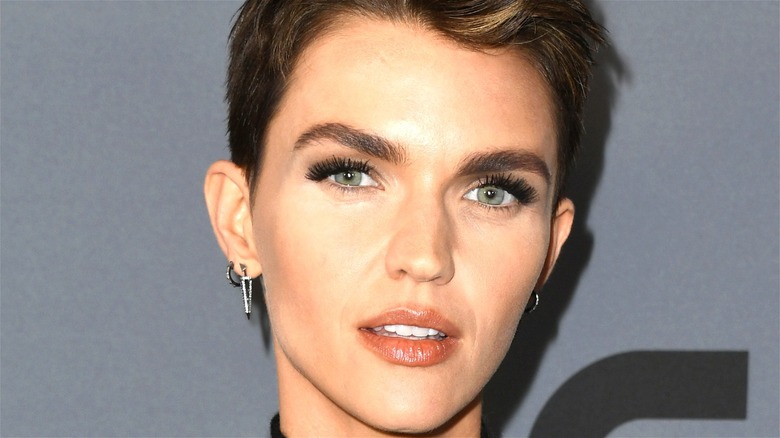 Former "Batwoman" star Ruby Rose made headlines Wednesday after she accused Warner Bros. TV and people involved with The CW show of abuse and negligence. Now WBTV is firing back. 
Speaking in a series of Instagram stories, Rose alleged that she had been exposed to dangerous work conditions and inappropriate on-set behavior during her single-season run on The CW. She claimed to have been forced to continue shooting scenes despite recovering from a neck injury she suffered while doing a stunt. 
Rose also accused former WBTV president Peter North and "Batwoman" showrunner Caroline Dries of convincing her and other actors to film numerous scenes that left them injured, and even alleged that North was sexually harassing people. "Not sure if you left after getting promoted to the highest position because you couldn't stop making young women steam your pants, around your crotch while you were still wearing said pants," Rose wrote on IG, referencing North's exit from Warner Bros. in early 2021. She also went on to accuse fellow star Dougray Scott of being verbally aggressive to her and others, saying he regularly "abused women" on set. 
Rose stated in her IG stories that all of this culminated with her exodus from "Batwoman" in 2020, which at the time was a major surprise to viewers. WBTV offered its version of the events surrounding Rose's departure in a statement Wednesday, denying her allegations and offering new ones of their own.
WBTV says Ruby Rose was fired after 'multiple complaints' of workplace behavior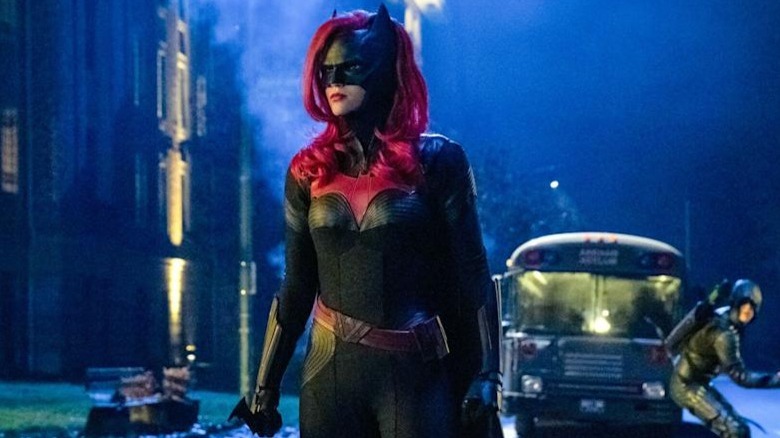 The CW
Speaking in a statement to TheWrap and TVLine, Warner Bros. launched several accusations at its former "Batwoman" star on Wednesday in response to her accusations on Instagram. One claim that WBTV made was that Rose never left because she was abused, but rather she was fired for behavior she displayed on set. 
"Despite the revisionist history that Ruby Rose is now sharing online aimed at the producers, the cast and crew, the network, and the Studio, the truth is that Warner Bros. Television had decided not to exercise its option to engage Ruby for Season 2 of Batwoman based on multiple complaints about workplace behavior that were extensively reviewed and handled privately out of respect for all concerned," the WBTV statement said. 
It's unclear what type of behavior they're alleging Rose displayed while shooting "Batwoman," only that there were several alleged complaints regarding it. Rose wrote on IG Wednesday that she wouldn't return to the role of Kate Kane "for any amount of money nor if a gun were to [her] head." She told her followers that if she wanted to stay on for Season 2 she would have had to "sign [her] rights away," though Rose didn't explain what she meant by this. 
Season 2 of "Batwoman" featured actor Javicia Leslie as the titular hero, though she's now playing a completely new and original character named Ryan Wilder. Leslie made her debut in early 2021 and is currently appearing in Season 3 on The CW.