The Real Reason Dougray Scott Left Batwoman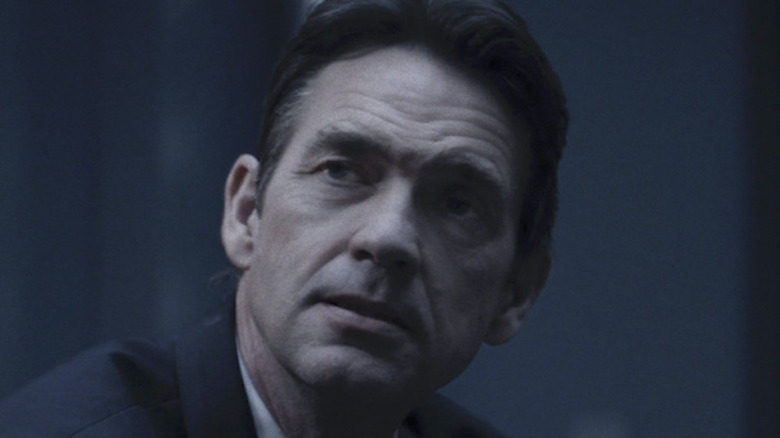 The CW
All good things must come to an end, even on The CW. Entertainment Weekly confirmed that Dougray Scott, one of the actors who has been with "Batwoman" since the show's beginning, has departed the beloved superhero series.
Scott played Commander Jacob Kane, the father of Kate Kane (originally played by Ruby Rose), Mary (Nicole Kang), and Alice (Rachel Skarsten). The character's final appearance came in Episode 16 of Season 2, which is entitled "Rebirth." In the episode, his character is transferred to Metropolis after he disbands the Crows — a private security agency in Gotham City — and is arrested for aiding Alice.
But why was Scott written out of the series? Sometimes actors choose to leave projects to focus on something new. Sometimes their storyline sort of peters out. Sometimes the writers just want to take the story in a new direction. In this case, it sounds like it might have been a combination of all these factors.
Showrunner Caroline Dries weighs in on why Dougray Scott left Batwoman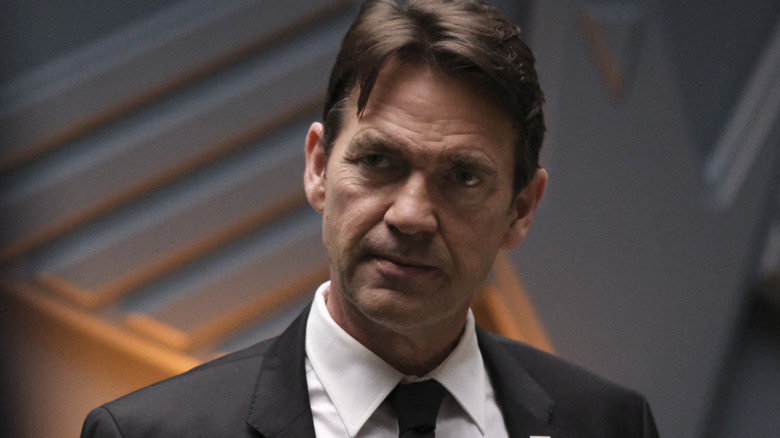 Bettina Strauss/The CW
According to "Batwoman" showrunner Caroline Dries, the disbanding of the Crows in Season 2 felt like the natural conclusion of Jacob's storyline. "The story was just lending itself [to] wrapping up the Crows because we took such a hard stance against police brutality this season and really used the Crows to represent the metaphor of that," she told EW. "To us, there was no version of the Crows that could exist that felt okay; that felt like a compromise."
However, it also sounds like Scott may have wanted to leave "Batwoman" as well. "Once we kind of made the decision [to end the Crows storyline] — and obviously Kate isn't staying on the show — this character of Jacob had sort of run its course, for better or for worse, through that storyline," explained Dries. "So it worked out that it was mutual [with Scott]."
"We ended up being able to really write to a good ending for Jacob, just kind of knowing in advance that's what we were going to do," Dries continued. "I'm very pleased with how that storyline worked out for him. It allowed us to give Dougray some really rich stuff toward the end."
As for whether or not this is truly the last we'll ever see of Jacob, Dries remains open to the possibility of him returning. "We loved telling Commander Kane's story," she said, "and we will always leave the door open to have him return."
Season 3 of "Batwoman" premieres Wednesday, October 14 at 9/8c on The CW.