The Real-Life Inspiration Behind Javicia Leslie's New Batwoman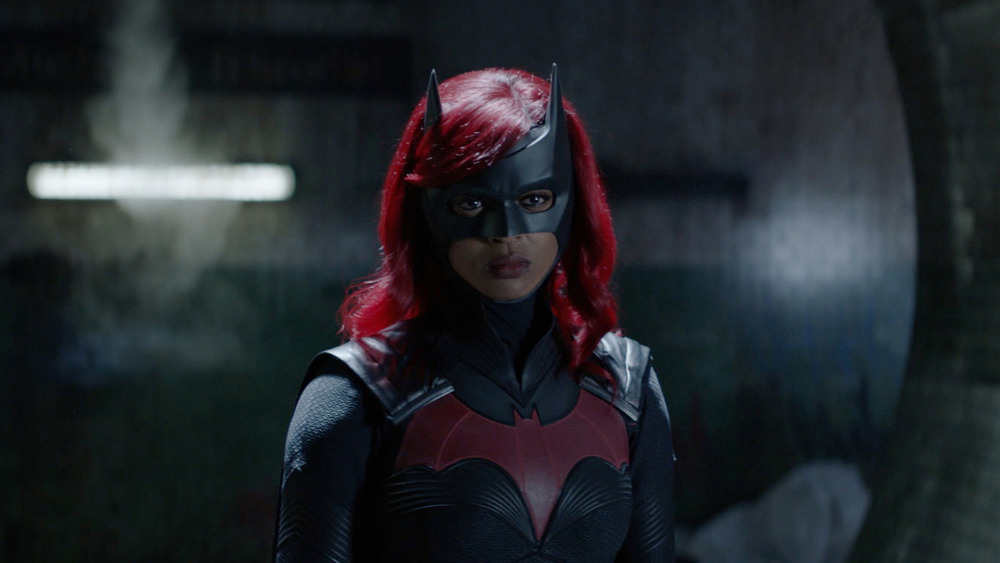 The CW
Every hero wears the cape for a different reason, including Batwoman's new lead, Ryan Wilder. When actress Javicia Leslie's character responds to the bat signal for the first time in The CW show's second season, audiences will be introduced to a hero whose backstory is quite different than the woman who formally donned the bat persona. 
When Ruby Rose flew into Gotham as TV's first leading lesbian superhero Kate Kane, she was driven by two things. First and most immediately, a desire to help protect her ex-girlfriend Sophie Moore (Meagan Tandy) from The Wonderland Gang, a group of nightmare-ish fantasy criminals led by her believed-to-be-deceased sister, Beth (Rachel Skarsten). Second and more unexpectedly, a want to fill Bruce Wayne's shoes. Gotham's Dark Knight had been missing for four years when Kate arrived, and in his place was a militarized private police force run by Kate's father, Jacob (Dougray Scott). And despite what her father believed, there was a gaping hole in the city's crime-fighting ecosystem without Bruce. Gotham needed a hero, and so Kate quickly answered the call after discovering her cousin's secret identity. 
But Ryan came from a very different world than the wealthy businesswoman and former Batwoman, whose actress got candid about her departure following an unplanned season 1 finale. Part of that has to do with the differences in how they grew up, with Ryan being raised in the foster care system. Leslie told Variety ahead of Batwoman's season 2 premiere that she was familiar with where Ryan was coming from as her own aunt was a foster parent. 
"if you know anything about the foster system, and I do because my aunt had foster children, it's very easy for kids to get lost in that system and not have anyone to fight for them. And so she represents that," Leslie said. "She finds someone that wants to adopt her, but she still had a childhood with different foster homes and what that comes with — the abuse, the neglect, the feeling that someone was supposed to be there to protect you and they're not." 
How they grew up isn't the only difference between Batwoman's Kate Kane and Ryan Wilder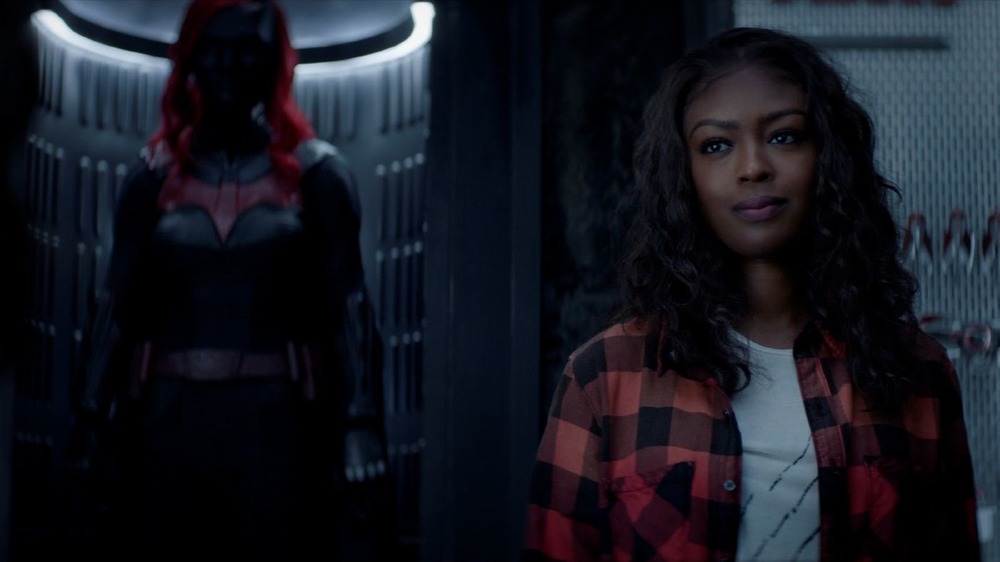 The CW
Leslie explained to Variety that as a result of being in the foster system and being around others in her position, Ryan's drive to protect the citizens of Gotham comes from a deeply personal place after already having to become "other people's protectors" in her youth. "So, when she puts on the suit, it does go naturally with who she is as a person," Leslie told the magazine. 
But where Ryan comes from isn't just influencing her decision to become Batwoman. It's also affecting how she approaches being the vigilante hero. Though Kate had to literally and figuratively fight homophobia, she was still white and wealthy with a father who headed up a private and influential police force. Ryan is also a lesbian, but as a Black foster kid, her relationship to wealth, race, and the police is fundamentally different. That means how she navigates Gotham in her role as Batwoman will be, too. Leslie says that will be illustrated best through how her character defines right and wrong. 
"Ryan's the type of person who has this standard of what's right and what's wrong, and she lives by that, and there's not a lot of budge room in that," Leslie said. "When we think about what's going on in society right now, in real life, and if you look at police, they're all supposed to represent what's right and what's good no matter what, but nowadays we're finding that's not always the case. That is an issue for Ryan. That should be the standard; you should be able to look at who's policing our community and [say], 'If no one else is right, at least they're right.' When I look at Ryan, that's what she battles. There is no gray area for her." 
Fans can catch Javicia Leslie's debut as Ryan Wilder when Batwoman's second season debuts at 8/7c on Sunday, January 17.