Ruby Rose Accuses The CW Of Forcing Her To Work Under Dangerous Conditions On Batwoman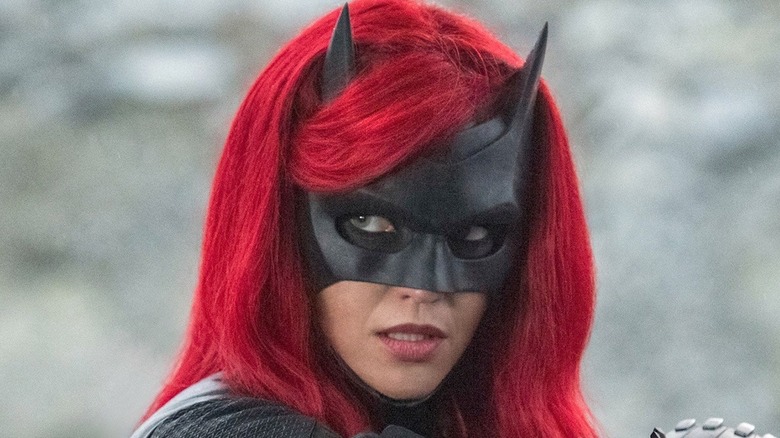 The CW
This article contains allegations of sexual assault and domestic violence.
Back in 2020, Ruby Rose made headlines when she left her lead role as Kate Kane on The CW's "Batwoman" after just one season, later explaining that she broke her neck filming a stunt in the comic book TV series. This required her to undergo major surgery to prevent her from becoming paralyzed, as she had two herniated discs thanks to working on the show. She posted a graphic video on Instagram showing the surgery while explaining in the caption how serious her condition was: "I couldn't feel my arms..."
The star told Entertainment Weekly in 2020 that her ordeal only continued after the surgery, saying, "It was a lot more difficult because I was still recovering from my surgery. I had my surgery and then 10 days later I went to work, which maybe wasn't the best idea." She also explained, "I'm proud of myself for working under sort of interesting circumstances, you know, with the recovery and all." Rose added that she "would definitely do [TV] again. I just think that it was also time for me to take a break to fully heal and then return."
However, in a recent series of Instagram stories, Ruby Rose has exposed the dangerous conditions she was working under that allegedly contributed to her injury and other serious accidents involving other crew members. The star also called out specific executives for pressuring her into returning to work much earlier than she wanted, following the surgery on her back.
Ruby Rose accuses Peter Roth and showrunner Caroline Dries of abuse and negligence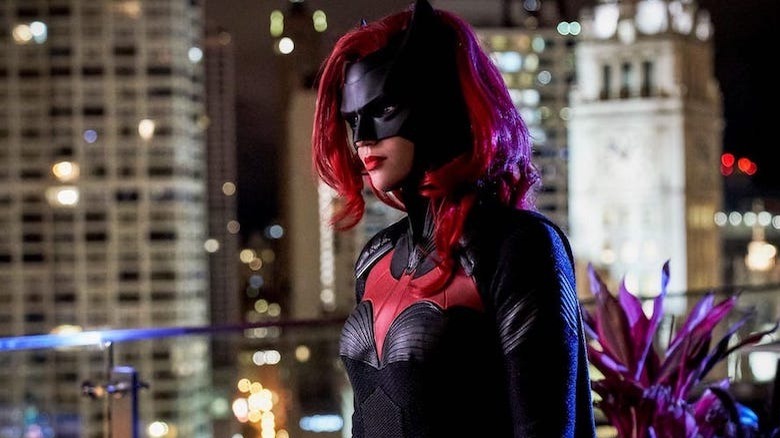 The CW
The former "Batwoman" star took to Instagram with allegations of abusive behavior on the set of the Arrowverse show. She called out the President of Warner Bros. TV, Peter Roth, saying "not sure if you left after getting promoted to the highest position because you couldn't stop making young women steam your pants, around your crotch while you were still wearing said pants." The star added "or if you left after putting a private investigator on me who you fired as soon as the report didn't fit your narrative." Roth apparently pressured her into returning to work ten days after her surgery, or he would fire the entire cast and crew.
From there, Rose's allegations get worse. She states that a number of accidents happened on the "Batwoman" set, saying "A crew member got 3rd degree burns over his whole body, and we were given no therapy after witnessing his skin fall off his face but I was the only one who sent him flowers and cards." A production assistant "was left quadriplegic and they tried to blame it on her being on her phone," and "Her accident occurred because our show refused to shut down [due to] Covid."
The star then focused on "Batwoman" showrunner Caroline Dries, saying that she "has no heart and wanted us to finish the season throughout the pandemic..." Rose says she had a bad feeling about carrying on with production, and that "[Dries] maybe visited the set 4 times in a year... UNHEARD OF.." The showrunner supposedly claimed Rose's accident "happened during yoga lol. I don't do yoga."
If you or anyone you know has been a victim of sexual assault, help is available. Visit the Rape, Abuse & Incest National Network website or contact RAINN's National Helpline at 1-800-656-HOPE (4673).
Rose also claims her co-star Dougray Scott was abusive on set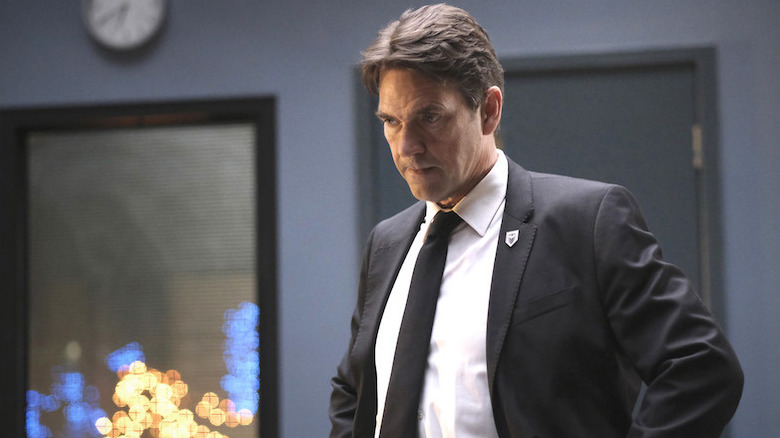 The CW
The actress also turned her attention to Dougray Scott, who plays Jacob Kane, Kate Kane's father. Scott has appeared in numerous films and TV shows over the years, including "Mission: Impossible 2," "Fear the Walking Dead," and "Taken 3." Ruby Rose claims he "hurt a female stunt double he yelled like a little b**** at women and was a nightmare." Before also adding "he left when he wanted, he arrived when he wanted, he abused women."
Scott wasn't the only problematic star Rose worked with on "Batwoman," as she says Camrus Johnson was difficult to work with following her accident: "Camrus, who after I left hospital, said 'yeah well if people were not late maybe we would make our days.'" The star then called him "[an] egomaniac kid who worked one day a week."
If the actress' words are to be believed then the "Batwoman" set sounds like it was an extremely dangerous environment. It'll be interesting to see whether The CW or Warner Bros. comment on these allegations.
If you or someone you know is dealing with domestic abuse, you can call the National Domestic Violence Hotline at 1−800−799−7233. You can also find more information, resources, and support at their website.