Here's Your First Look At Killer Croc In Batwoman Season 3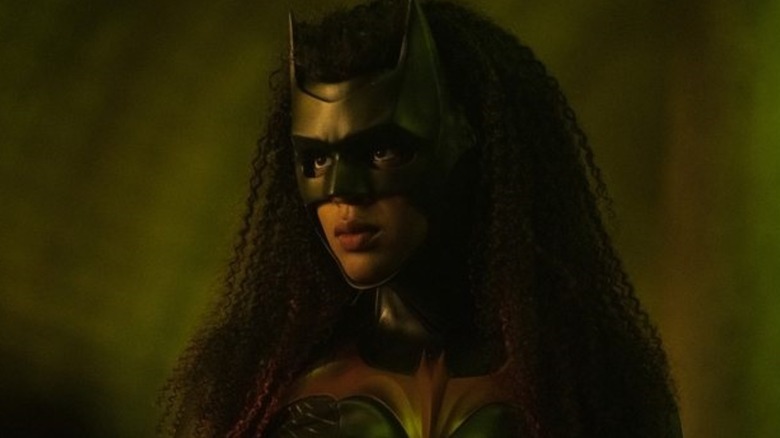 The CW
Season 3 of CW's "Batwoman" is finally here, and with it comes some terrifyingly familiar faces. Showrunner Caroline Dries decided to drag viewers deep into the sewers of Gotham this go-around, bringing to life one of DC Comics' most fearsome foes — Killer Croc. 
The reptilian character first appeared in 1983's "Detective Comics" as a villain plaguing Batman and Robin before eventually becoming a member of DC's Suicide Squad. He made several appearances in "Batman: The Animated series" and was also featured in the 2016 film "Suicide Squad," before being written off for the 2021 reboot. Luckily for fans, Killer Croc will be making his monstrous return in the October 20 episode of "Batwoman," entitled "Loose Tooth." And this isn't your typical Killer Croc. 
The original villain, Waylon Jennings, isn't actually the one terrorizing Ryan Wilder (Javicia Leslie) in "Loose Tooth." It's now a teenager named Steven, who manages to transform into Killer Croc 2.0 after coming into contact with one of Jennings' infectious teeth, which the Bat-team lost in Season 2. Entertainment Weekly was able to get an exclusive first look at the new Killer Croc ahead of next week's episode, as well as details about his portrayal.
Batwoman's take on Killer Croc revealed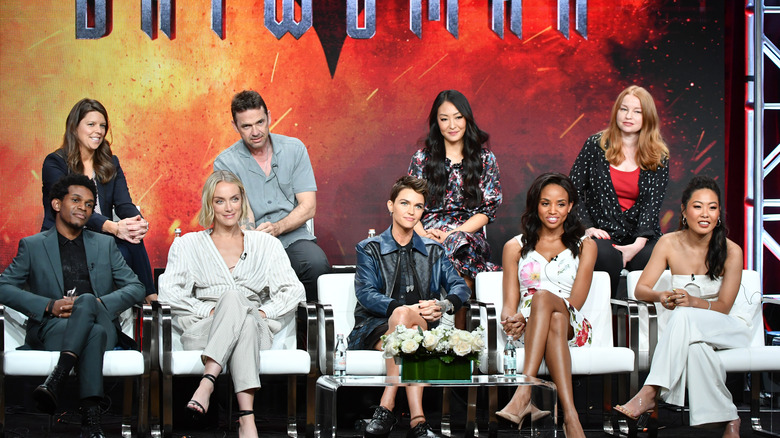 Amy Sussman/Getty Images
According to showrunner Caroline Dries and the official character description, the latest iteration of Killer Croc will have a "hunger and ferocity [that] may even exceed that of his predecessor." While this version will be younger than the Waylon Jennings one, he'll be displaying an unrelenting madness that's yet to be seen before. "As the bodies pile up, Batwoman will be forced to decide if there's enough of Steven left in this new Croc to reason with, or if he's already too far gone," his description further reads (via EW). 
Dries said the "Batwoman" cast and crew had an "absolute blast" during Killer Croc's creature design phase. "Having Batwoman hunting Croc 2.0 through the sewers of Gotham in our show's version of a creature feature horror movie is a story we can't wait to unleash on our fans," she told EW. 
Series star Javicia Leslia described her scenes with Croc as being "a lot of fun" to shoot, especially since the person they hired to play him truly embodies the role. "They hired an actor who was huge in real life," Leslie said. "He's like a really big guy, so we didn't have to fake anything with special effects. So, the stunts were fun and he was creepy. Special effects did such a good job with his makeup and mask. So, he was really scary-looking. It felt like one of those nostalgic episodes that is like Batman meets Stranger Things."
"Batwoman" airs every Wednesday night on the CW.