Why The Cast Of I Know What You Did Last Summer Looks Familiar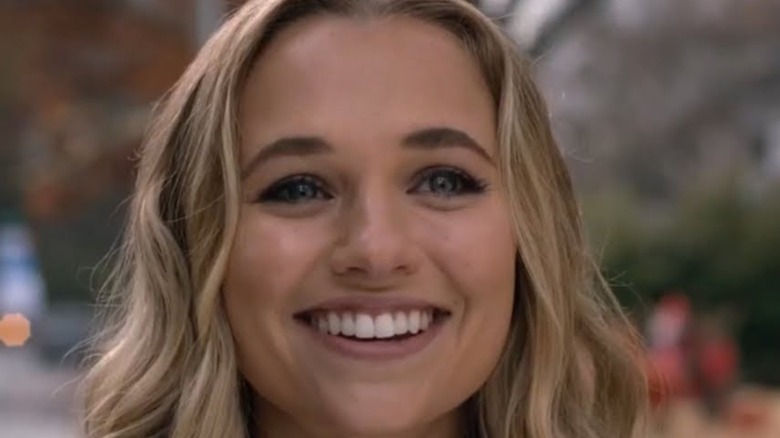 Sony Pictures
If you're perusing the vast streaming catalog of options looking for something that might spike the adrenaline, Amazon Prime's "I Know What You Did Last Summer" series might do the trick. Horror fans familiar with the original 1997 film starring Jennifer Love Hewitt, Sarah Michelle Gellar, and Freddie Prinze Jr. are likely already familiar with the premise. Both that film and the new series are based on a novel by the same name authored by Lois Duncan and published in 1973.
The story follows a group of teens who accidentally fatally hit a pedestrian in their car. Shaken and terrified by the event, they resolve to hide the evidence and never speak of this moment again. In the novel, they call an ambulance before fleeing the scene, agreeing to never discuss their complicity in the crime. Despite phoning emergency services, the victim dies. In the more horror-centric 1997 film, they dispose of the body and carry on with their lives. Sometime later, they begin finding threatening messages from someone who claims that they know what the teens did last Summer. This is where the real drama begins, as the friends seek to uncover the origin of the messages and survey the amount of trouble they might be in for.
With the release of the Amazon Prime series, the novel has, once again, been adapted for audiences' viewing pleasure; this time, however, it's a limited series. The story is modernized and comes complete with a new cast for the teen horror tale — even if you may find many of these "new" faces familiar. Let's take a look at the actors who populate this new tale, and where you may have seen them before — last summer, or sometime before.
Brianne Tju (as Margot)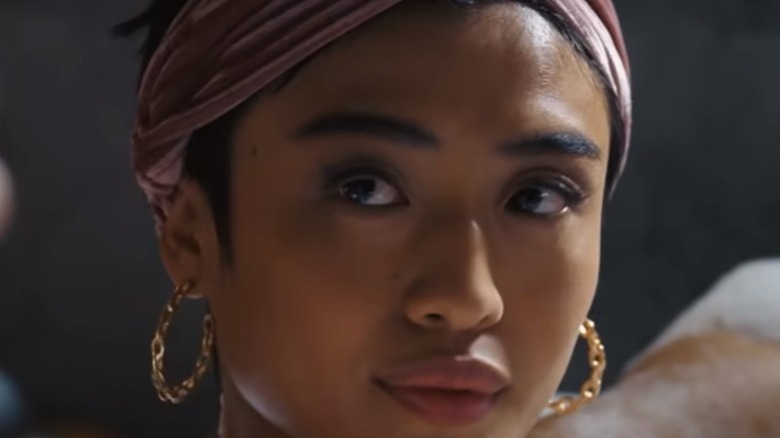 Amazon Studios
No stranger to horror film properties being remade into TV series, Brianne Tju has been there before with MTV's revival of "Scream" as a series. Tju got her start at a flourishing acting career on the Disney Channel "That's So Raven" spin-off series "Cory in the House," where she portrayed Haley, best friend to the President's daughter, Sophia. Eventually, she'd jump over to Nickelodeon and join the cast of "See Dad Run." That show follows a dad named David Hobbs (Scott Baio) who had been an actor for several years and decides to be a stay-at-home dad while his wife pursues a career. Tju played Taylor, who was the best friend of David's daughter, Emily Hobbs (Ryan Newman). Tju would eventually jump back over to the Disney Channel for the series "Liv and Maddie" where she'd portray the science whiz Alex, the target of Parker Rooney's affections.
Following her time on the Disney Channel, she'd continue to work in TV, making appearances on shows like "Grey's Anatomy," "A.P. Bio," iZombie," and "Chicago PD." She later appeared in multiple episodes of "Scream," where she joined a cast once again terrorized by Ghostface. In 2017, she appeared in the survival horror film "47 Meters Down: Uncaged." She played the role of Alexa, one of four girls who tempted fate by swimming into the caverns of an off-limits lagoon where sharks were awaiting a potential feeding frenzy.
Ezekiel Goodman (as Dylan)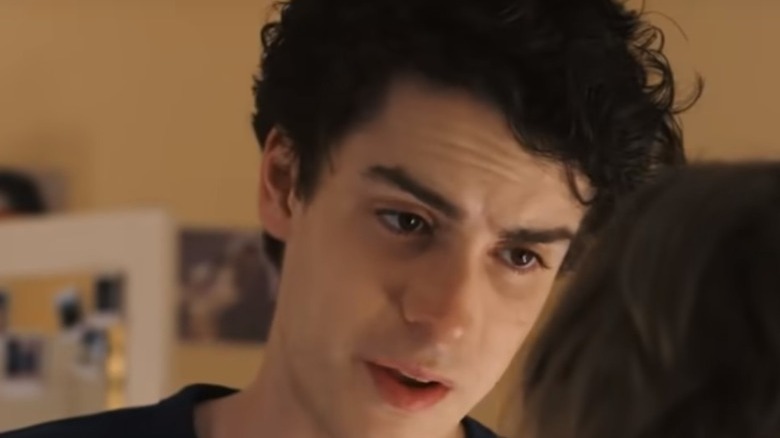 Amazon Studios
A veteran of the MFA Acting Program at the University of Southern California School of Dramatic Arts, Ezekial Goodman was a member of the iO Theater and The Annoyance Theater in Chicago, and he holds a BA from Johns Hopkins University. Now that all this schooling is behind him, he seems ready to take on Hollywood.
You might be hard-pressed to find Ezekiel Goodman in media. He's relatively new to the acting world, and doesn't have many credits to his name. However, if you were to recognize Goodman, you might have seen him in the web series "Rat Bastard." It's a short series about two brothers who strive to have each-other's backs during a time when the world has fallen into ruin. Goodman not only appears in the series, but is also credited as a writer. 
He also appeared in the 2019 short films "Drive-In Date" and "A Shore." Most recently, he premiered his short film "Peacocking" at Utah's Davey Fest. He is credited as acting in the film as well as writing and producing it. "I Know What You Did Last Summer" is his first mainstream role.
Ashley Moore (as Riley)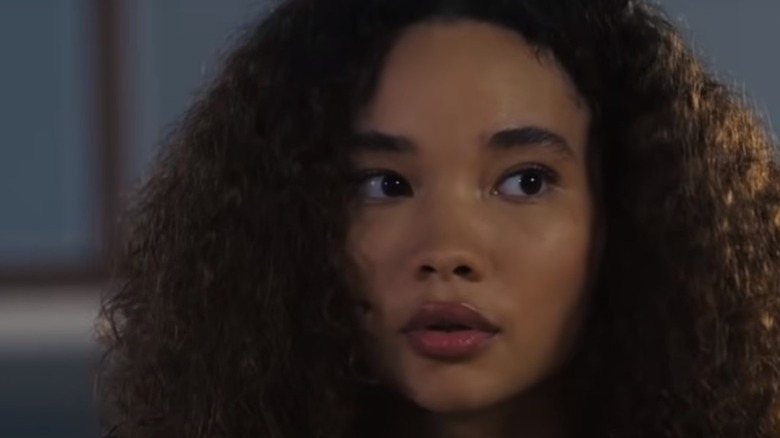 Amazon Studios
An up-and-coming actress and model, Ashley Moore has had some experience on screens both big and small. She has also anchored campaigns for the likes of Marc Jacobs, Calvin Klein, GUESS, Sketchers and Forever 21.
Fans of the Judd Apatow comedy "Popstar: Never Stop Never Stopping" may recognize Moore. The movie starred Andy Sandberg in a parody role of would-be popstars, with a very heavy dose of Justin Bieber undoubtedly mixed in for good measure. Moore played a small role in the film as a personal assistant named Sarah. It was her first major on-screen acting appearance — and based on the film's cult status with a small but loyal following, she chose the role well. 
In 2018, Ashley Moore appeared on Freeform's "Alone Together" series in the pilot episode. Moore's role in the "I Know What You Did Last Summer" series is her most significant role thus far.
Sebastien Amoruso (as Johnny)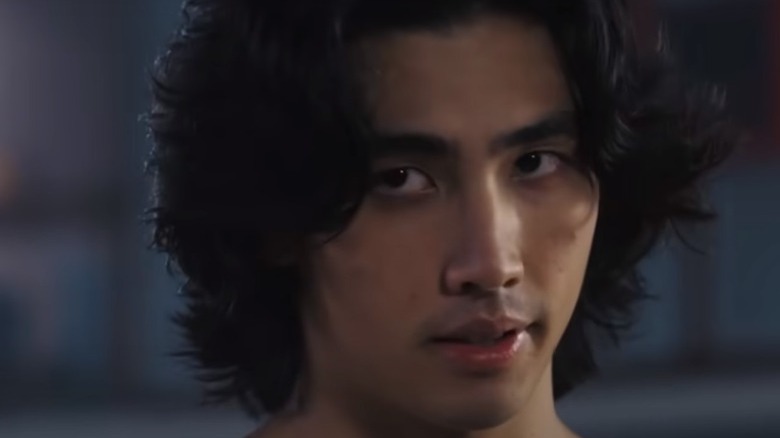 Amazon Studios
Blink and you might miss him, as Sebastien Amoruso is completely brand-new to the world of showbiz, at least in the public eye. 
His role in "I Know What You Did Last Summer" will likely be the first time most viewers have ever seen the actor, allowing him to gain some much-needed exposure in the industry. He has one credit to his name, however, aside from the Amazon Prime show. Amoruso played the role of "Wes" in the Snapchat original series "Solve" in a 2020 episode. The series acts as an interactive true crime show, where audiences have the ability to take a stab at solving the crimes they see playing out in the series. Interestingly enough, Snapchat shares its own statistics that indicate after 200 episodes (which began airing in 2018), only 37% of the audience have successfully solved cases. Try it yourself, and maybe you'll spot Amoruso along the way.
Bill Heck (as Bruce)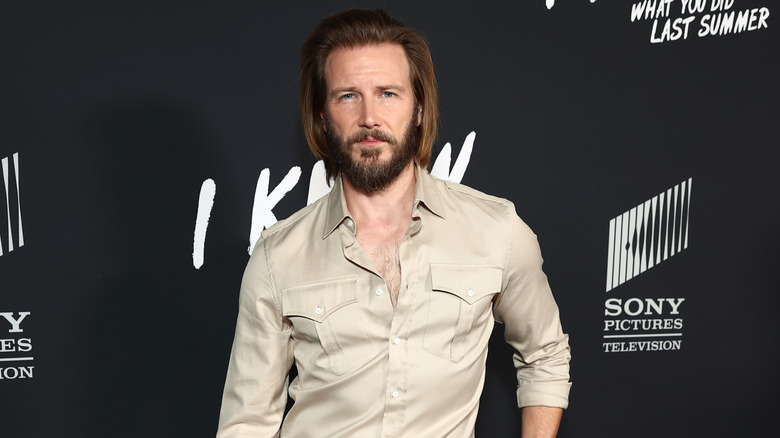 Matt Winkelmeyer/Getty Images
You might recognize Bill Heck from any of his numerous TV roles over the years. He's made appearances on shows such as "CSI:NY," "NCIS," "The Unit," "The Americans," and many more. He held a recurring role on the brief series "Taxi Brooklyn" where he portrayed Special Agent Gregg James of the FBI, who also happened to be the ex-husband of the main character, Detective Caitlin "Cat" Sullivan (Chyler Leigh). The series followed Cat as she investigated the death of her father at the hands of a major crime family, despite being forbidden to do so by NYPD leadership.
In 2018, Heck appeared in the western anthology film "The Ballad of Buster Scruggs." That movie was written and directed by the Coen brothers and starred various actors across its five segments including James Franco, Liam Neeson, Brendan Gleeson, Zoe Kazan, Heck and many others. In the segment "The Gal Who Got Rattled," Heck plays Billy Knapp, a wagon train leader who has fallen in love with one of the wagon train's passengers, Alice Longabaugh. He seeks to marry her and she accepts, though, tragedy strikes, obliterating the couple's happy moment.
Heck would later appear in a recurring role in Netflix's 2020 series "Locke & Key," where he'd play the part of Rendell Key, the deceased husband and father of two children who ultimately discover secret, magical keys within their own old family home. The first season of the show has earned the praise of critics and audiences. Many of Heck's projects have focused on his characters' misfortunes, a trend that seems likely to continue with "I Know What You Did Last Summer."
Fiona Rene (as Lyla)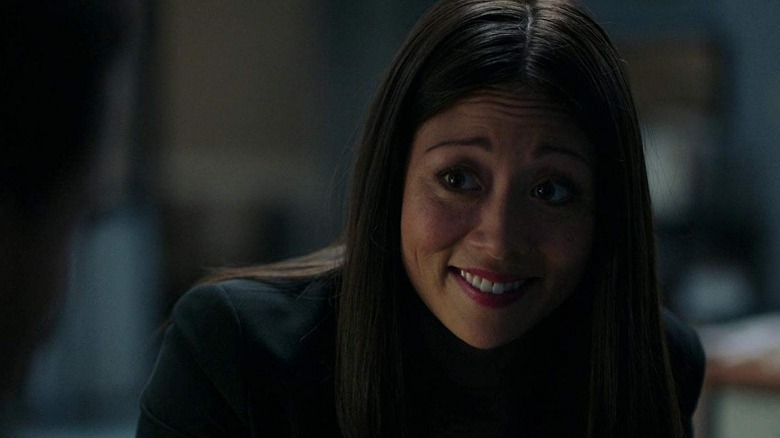 ABC
A Chinese-American actress who worked internationally for years before relocating from London to Los Angeles, Fiona Rene began her career in 2010, and has been working steadily ever since.
Her  work has included the 2010 comedy "Snatch 'n' Grab," as well as lots of video game work in titles like "Magrunner Dark Pulse," "Cabela's African Adventures," "Q.U.B.E: Director's Cut," and most recently, "Yakuza: Like a Dragon."
Rene has also done a ton of acting, however, and her recent work includes several guest roles in prominent television series. Some of her most notable work includes appearances in "Jane the Virgin," L.A.'s Finest," "Grey's Anatomy," and "NCIS: Hawai'i." She has also maintained a recurring role as Detective Kara Lee in the series "Stumptown." Like her "I Know What You Did Last Summer" co-star Sebastian Amoruso, she appeared in an episode of the Interactive true crime series by Snapchat entitled "Solve."
Cassie Beck (as Courtney)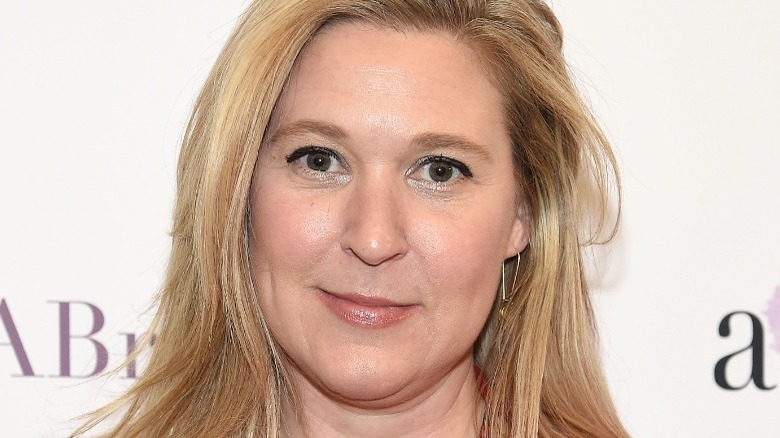 Jamie Mccarthy/Getty Images
When COVID-19 was in full swing, an NBC series about life during the pandemic called "Connecting" aired where friends had to socialize through the lens of their webcams. Cassie Beck made a few appearances in the brief series. Before that, she got her start in the industry appearing in the pilot episode of "Almost There" in 2015, then going on to appear in episodes of "Elementary," "Chicago Med," "High Maintenance" and "Pose."
In 2020, Beck had role in the film "Joe Bell," starring Mark Wahlberg and Connie Britton, about a father who journeys across the country by foot in order to bond with a son who has been relentlessly tormented for being gay. On the big stage, Beck performed in the role of Aimee in the Broadway play "The Humans." She also performed alongside Marisa Tomei in another Broadway production, this one entitled "The Rose Tattoo."
Brooke Bloom (as Clara)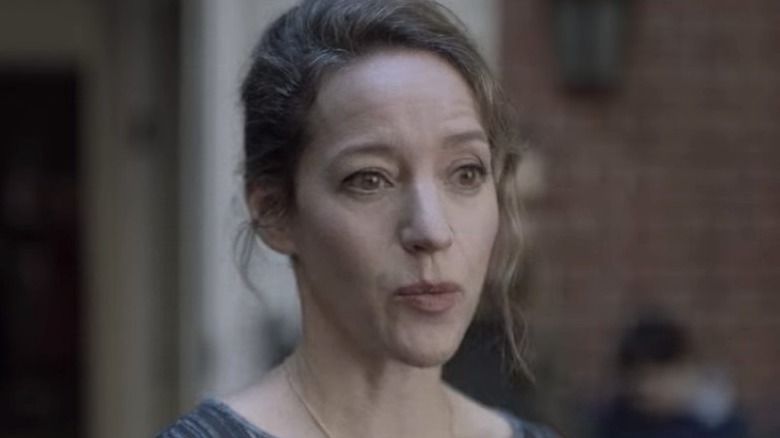 USA Network
Brook Bloom began her career in television appearing in single episodes of several popular series. In 1999 alone, she made appearances on "Chicago Hope," "ER," "Felicity," and "Buffy the Vampire Slayer." In the early '00s, she appeared in several small roles in movies such as "Forever Lulu," "All the Boys Love Mandy Lane" and "The Brothers Solomon." In 2009, she'd play the role of Paige in "He's Just Not That Into You."
During this time, her most notable TV role was recurring character Cynthia Wells on "CSI: Miami." She had another significant recurring role in the political satire series "Alpha House," playing the role of Julie Carrell. In 2011, Bloom appeared in the drama "Extremely Loud & Incredibly Close" as Astrid Black. The actress would continue appearing in independent films, as well as various TV series. In most recent years, she has appeared in "Falling Water," "Gypsy," and "Homecoming."
Chrissie Fit (as Kelly Craft)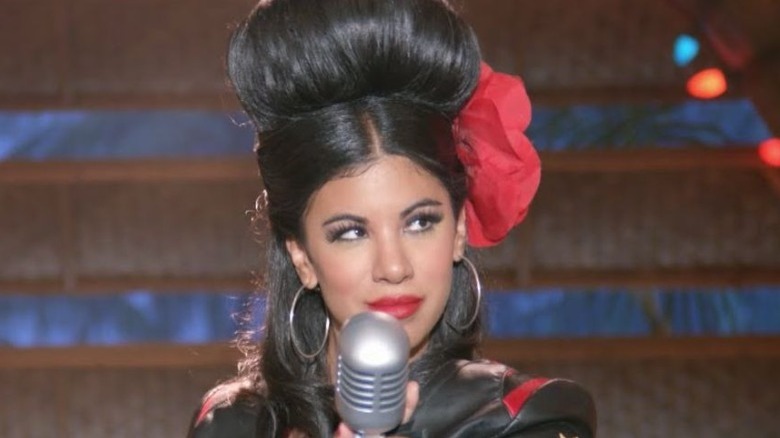 Disney Channel
Chrissie Fit's career began gaining momentum when she was cast as Mercedes Juarez on the long-running soap opera "General Hospital." Prior to gaining notoriety on the set of "Hospital," her career had consisted of a minor appearance in an episode of the Nickelodeon series "Zoey 101." Following the soap, she appeared in several television series including "Southland," "Torchwood," and in 2019, the rebooted "Charmed" series on the CW.
Like many of her new co-stars, Fit has also spent extensive time under the Disney umbrella. She appeared in "Teen Beach Movie" as CheeChee in the 2013 Disney Channel original movie; she later reprised the role in "Teen Beach 2" in 2015. She was also a contestant in several episodes of "Disney's Win, Lose or Draw"  — a gameshow hosted by Justin Willman on the Disney Channel where young contestants are paired up with celebrities (usually of the Disney Channel). In 2016, Fit was cast in the voice role for Amanda Lopez on the Disney animated show "Milo Murphy's Law." The titular character is voiced by "Weird Al" Yankovic, and Amanda is a student in his class. "I Know What You Did Last Summer" will give Fit an opportunity to diversify her portfolio a bit with a hearty does of horror.
Spencer Sutherland (as Dale)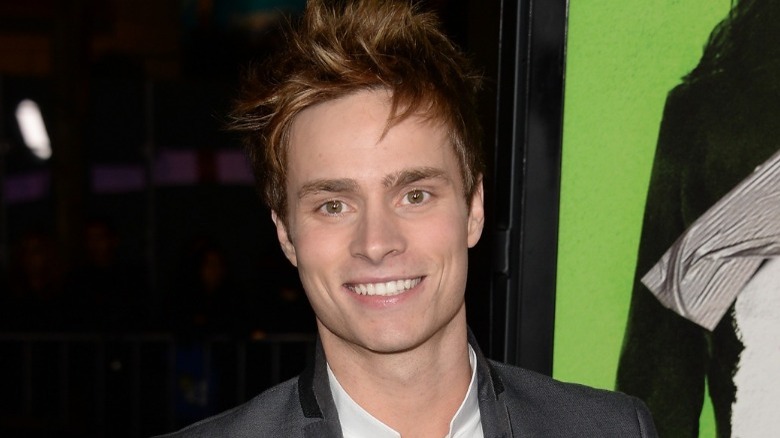 Jason Merritt/Getty Images
Acting is a new look for Spencer Sutherland. Most would likely recognize him from his career in music, which began with the release of his first single in 2013, entitled "Heartstrings." He has since made a name for himself as a pop singer and songwriter. After becoming something of a sensation across YouTube and social platforms, he appeared on the "Today" show in 2017, where he shared his single "Selfish" on national television for the first time.
In 2017, Sutherland did appear on "The X Factor" in the UK, making it to the live shows. In the following years, he released several more singles including "Talk," "Tell Me," "Sweater," and "Freaking Out." He then shifted to acting in 2021, with his thespian debut in the Netflix original movie "Afterlife of the Party." Amazon's "I Know What You Did Last Summer" will be Sutherland's second acting credit, as he begins to build a career on camera instead of on the stage.
Madison Iseman (as Allison)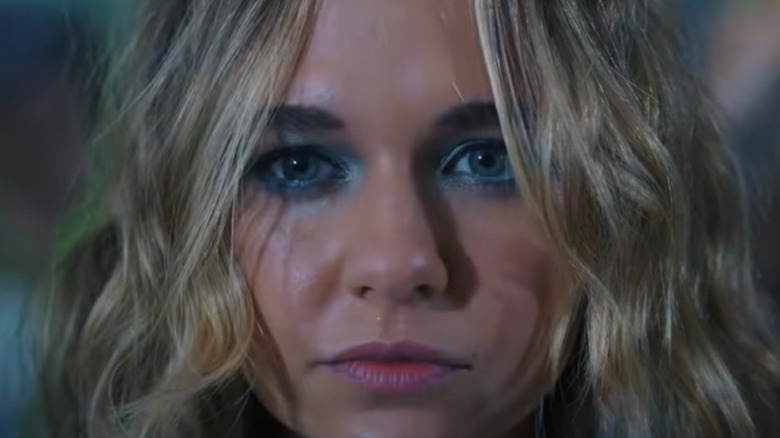 Amazon Studios
Madison Iseman might be the most instantly-recognizable actress of this cast, thanks to her appearance in the wildly-popular blockbuster romp "Jumanji: Welcome to the Jungle" and it's 2019 sequel "Jumanji: The Next Level," as both films featured the actress prominently among the teens who mistakenly tempted the power of the mysterious Jumanji game. Iseman had previously appeared in several indie films at the beginning of her career, including the 2015 horror anthology film "Tales of Halloween."
She has also appeared in episodes of various TV series, including an episode of "Modern Family" entitled "Marco Polo," which cast Iseman as Manny's first girlfriend. Eventually, she broke Manny's heart after she dumped him, and he realized he was being used to make another boy jealous. She also appeared on "Henry Danger," Kirby Buckets," and "The Real O'Neals." In 2016, she joined the cast of "Still the King," a sitcom about an Elvis impersonator named Vernon Brownmule (Bill Ray Cyrus) forced to perform service to a local church as a condition of his parole for drunken misconduct. Iseman played the role of Charlotte, Vernon's daughter. The show was cancelled after only two seasons.
In 2018, Iseman starred as Sarah in "Goosebumps 2: Haunted Halloween." In the film, she had to help contain the scary frights that once again emerged from R.L. Stine's books, thanks to her younger brother and his friend unleashing the evil ventriloquist dummy Slappy into the world. She also had a starring role in "Annabelle Comes Home," the third film in a trilogy centered around a demonically-possessed doll in the "Conjuring" universe. She plays the role of a babysitter overseeing Ed and Lorraine Warren's daughter overnight, just when the frights begin to occur. Iseman is certainly no stranger to horror, and should fit in nicely with her role in "I Know What You Did Last Summer."