The First Trailer For Amazon's I Know What You Did Last Summer Series Has Arrived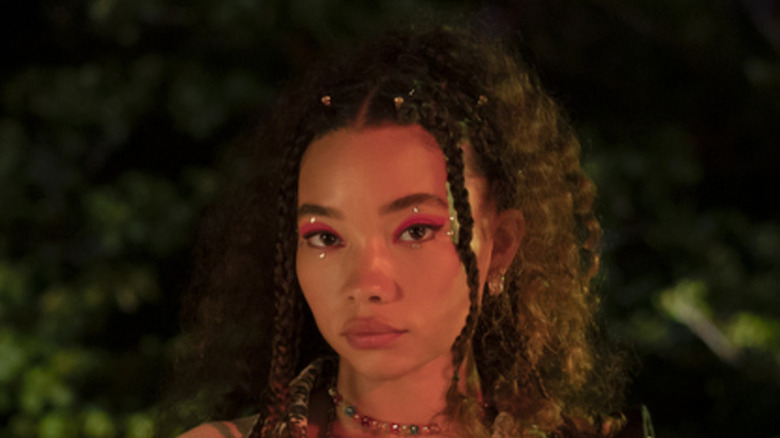 Michael Desmond/Amazon Studios
"I Know What You Did Last Summer" is a horror classic. It updated the '80s slasher style for the '90s and starred a group of icons from the era: Jennifer Love Hewitt, Sarah Michelle Gellar, Freddie Prinze Jr., and Ryan Phillippe.
Now, the '90s slasher is getting updated for the 2020s with Amazon's "I Know What You Did Last Summer" series, which just got a new trailer. And from the looks of things, "I Know What You Did Last Summer" is getting the full Gen Z treatment. The trailer has diverse young characters dancing under bisexual lighting, someone describing someone else as a "sociopath," and an Olivia Rodrigo song on the soundtrack.
The new version hopes to make generational icons out of a new crop of stars. The cast of "I Know What You Did Last Summer" includes Madison Iseman, Brianne Tju, Ezekiel Goodman, Ashley Moore, and Sebastian Amoruso.
The trailer is heavier on horror than the teen drama-focused teaser trailer Amazon released last week, and features teases of some classic slasher movie images like the masked killer coming up behind somebody and the silver flash of a knife in darkness.
I Know What You Did Last Summer is slashing up screens this fall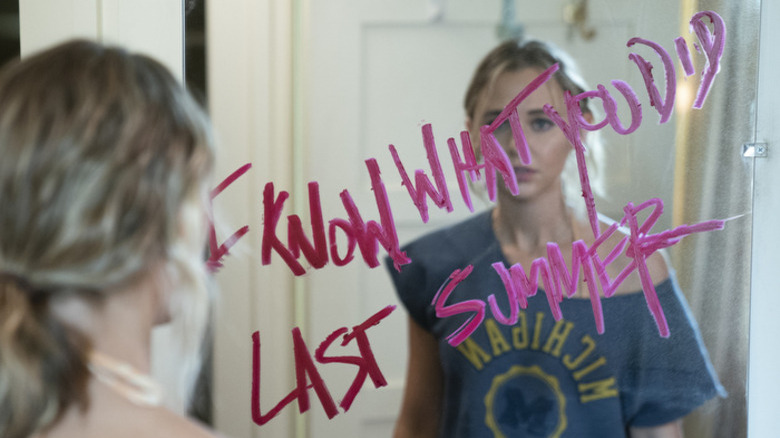 Michael Desmond/Amazon Studios
The series has the same basic premise as earlier incarnations of "I Know What You Did Last Summer." Here's the official description of the series, via Amazon: "One year after the fatal car accident that haunted their graduation night, a group of teenagers find themselves bound together by a dark secret and stalked by a brutal killer. As they try to piece together who's after them, they reveal the dark side of their seemingly perfect town—and themselves. Everyone is hiding something, and uncovering the wrong secret could be deadly."
Like the 1997 film, the series is based on a 1973 novel by Lois Duncan. The series is written and executive-produced by Sara Goodman, and the pilot was directed by "Channel Zero" Season 1 director Craig William Macneill. The film was set in North Carolina and filmed in California, while the series is set and filmed in Hawai'i.
The first four episodes will premiere on Amazon Prime Video on Friday, October 15 with new episodes airing each Friday following, leading up to the season finale on November 12.