Why Chicago Med Fans Think Dr. Manning Is The Worst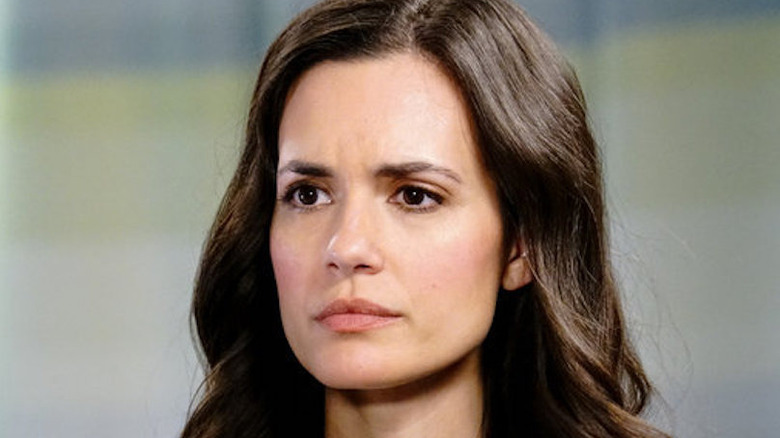 Elizabeth Sisson/NBC
Dr. Natalie Manning (Torrey DeVitto) of "Chicago Med" is one of the many characters of the "One Chicago" franchise fans either really love or really hate. In Season 1, she's introduced as a pregnant war widow who tries to cope with her husband's death while working in the ED of the Gaffney Chicago Medical Center. Throughout the series, we see her take on a mix of different cases involving medication overdoses, flesh-eating bacteria, eating disorders, and some rather bizarre medical conditions. She also tends to tune into her parental instincts to spot instances of child abuse, but whether her instincts were always correct is another issue.
Eventually, Dr. Manning decides to steal medication from the hospital to help her ailing mother, resulting in her termination and departure from "Chicago Med" in the Season 7 premiere. Even though Dr. Manning has been a steady presence for the majority of the series, that doesn't mean fans necessarily like her character. Out of all of the doctors on "Chicago Med," fans seem to think Dr. Manning is the worst, and here's why.
Dr. Manning is too judgmental and emotional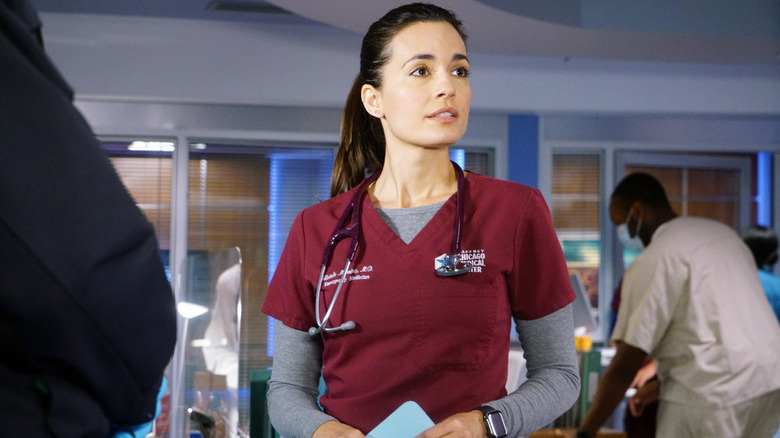 Elizabeth Sisson/NBC
Some "Chicago Med" viewers have taken to Reddit to discuss why they dislike Dr. Natalie Manning. Some believe that she is too critical, like Redditor user lost-in-pixels who wrote, "She's judgemental of any mistake other parents make. She never thinks she's wrong. She thinks she's the golden parent even though she never sees her own kid. Very entitled."
Another viewer cited Dr. Manning's tendency to be dramatic as the reason for their hatred of her. User amazingdanna added, "She is so inconsistent with her judgement [sic] as you will see – plus she gets so overly emotional especially when it comes to children and she acts like ONLY she can understand because she's a mother. She will put her emotions surrounding children above what is actually medically best for them."
Besides Dr. Manning's personality, her romantic relationship with a patient's family member was what specifically irked user Armymom96 as they said, "Her relationship with Philip was SO unethical. The man's wife had just died, and he was a patient's family member, and she entered into a relationship with him? So not ok."
Whether you love her or hate her, viewers will no longer see any dramatic Dr. Manning scenes on "Chicago Med" unless Dick Wolf opts to bring her back in the future.