The Real Reason Kim Delaney Left CSI: Miami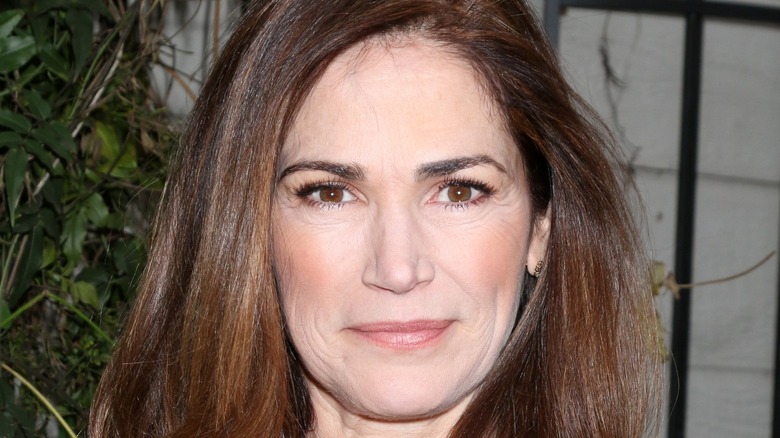 Kathy Hutchins/Shutterstock
Over its 10 seasons, the hit crime procedural drama "CSI: Miami" enticed viewers with its science-based approach to solving crimes. As the name suggests, the show follows a team of detectives in Miami's Crime Scene Investigation Unit as they try to catch the bad guys who commit gnarly crimes in the beach city.
Like the original "CSI" series and its spinoffs "CSI: New York" and "CSI: Cyber," "CSI: Miami" featured a cast of series regulars and recurring stars. The core cast included Adam Rodriguez as Eric Delko, Emily Proctor as Calleigh Duquesne, and of course, David Caruso as Horatio Caine, whose character became the butt of an internet joke thanks to his cheesy sunglasses.
One character whose story got cut short on "CSI: Miami" was Megan Donner, played by Kim Delaney. Megan was introduced in the pilot after taking a six-month leave of absence to cope with the tragic death of her husband. Unfortunately, Megan didn't make it past 10 episodes as Delaney's character was written off the show, and the reason behind her departure may surprise you.
Kim Delaney left CSI: Miami due to a lack of chemistry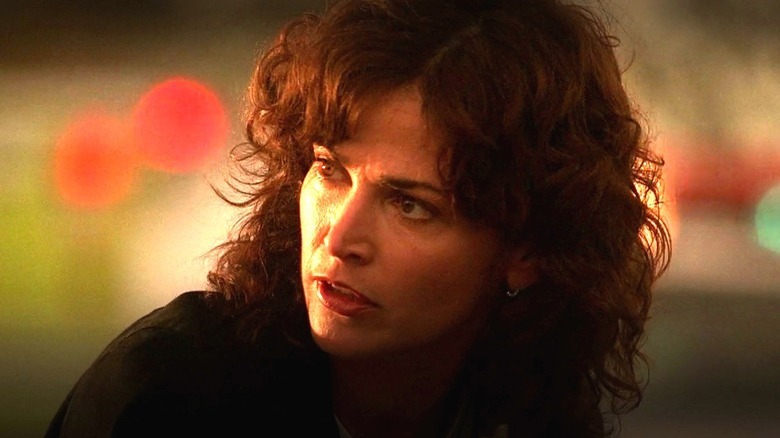 CBS
Despite Kim Delaney's talent, the Emmy-award-winning actress was written out of "CSI: Miami" due to a lack of on-screen chemistry with David Caruso and other cast members (via Entertainment Weekly). According to CBS, "the character of Megan Donner was becoming less integral to the series as the season progressed."
In the original "CSI," lead detectives Gil Grissom (William Petersen) and Catherine Willows (Marg Helgenberger) had such great chemistry that "CSI: Miami" producers were hoping to recreate that magic with Delaney and Caruso's characters. Unfortunately, it did not have the same effect. Delaney's character was promptly written out, with Season 1, Episode 11 revealing Megan Donner quit the Crime Scene Investigation Unit because she could not handle working a job that reminded her so much of her husband's death, due to the gruesome nature of the crimes she investigated.
With Megan only appearing in 10 out of 232 episodes (via IMDb), it's safe to say Delaney and her character's departure did not make a significant impact on "CSI: Miami."