The Shocking Reaction To Daniel Craig's Casting As James Bond In Casino Royale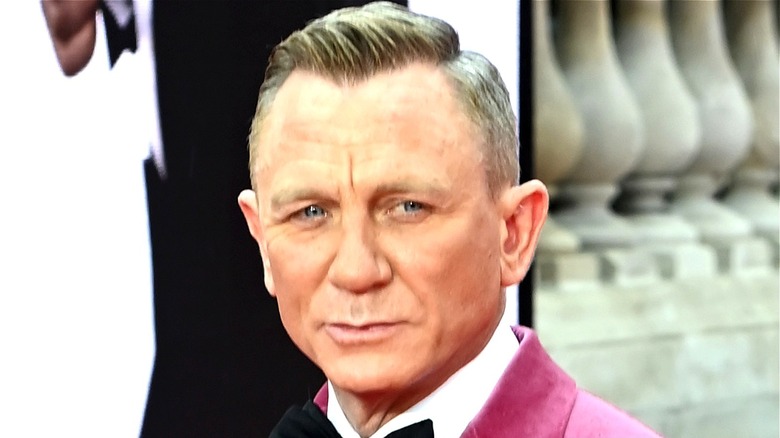 Dave J Hogan/Getty Images
After several delays caused by the COVID-19 pandemic, "No Time to Die" is finally here, and after five films in a 15-year span that began with "Casino Royale" in 2006, fans and critics are lamenting the retirement of Daniel Craig from the role of James Bond. Craig has not only redefined the Ian Fleming creation first realized by Sean Connery on the big screen in "Dr. No" in 1962; nearly 50 years later, he's leaving behind a stretch of 007 films that to date have earned more than $3.1 billion in ticket sales worldwide (via CNBC).
Naturally, the stakes are high for "No Time to Die," both in terms of fan and financial expectations, and of course, for Bond in the film's plot. "No Time to Die" finds the legendary British secret agent being lured out of retirement after five years to join a new MI6 agent, Nomi (Lashana Lynch) — who in his absence assumed the treasured 007 identity — in the pursuit of a villain named Safin (Rami Malek) and his deadly plan that targets specific victims with a biological agent.
Early reactions and reviews — including Looper's take — have largely been positive and celebratory of Craig's final performance as Bond, which bodes well for the overall financial prospects of the film. Perhaps more satisfying for the production, though, is all the love being lavished upon Craig, which is a far cry from the reactions to his controversial casting as Bond 16 years ago.
Fans threw a fit over Daniel Craig over his blond hair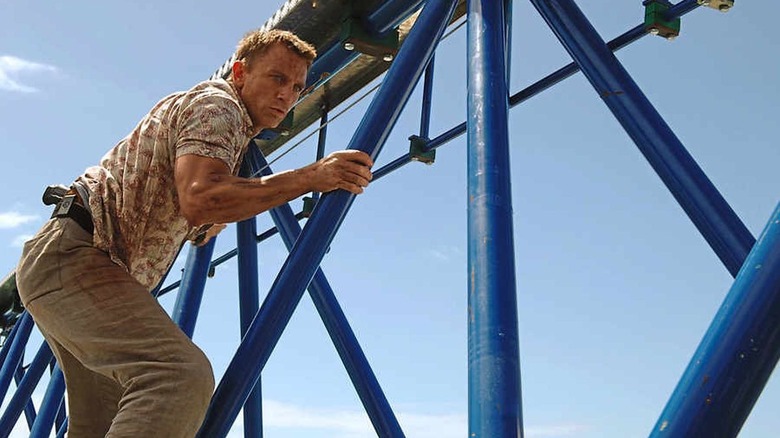 MGM/United Artists
If there was a common denominator with the first five actors who played Bond — Connery, George Lazenby, Roger Moore, Timothy Dalton and Pierce Brosnan — they all had darker hair. In a compilation of criticisms by Variety upon the release of "No Time to Die," Daniel Craig's blond mane was one of the major sticking points for fans when Bond's franchise producers announced the actor's casting in 2005. Left unfazed, Craig defied the "blond Bond" and "James Blond" criticisms, and refused to dye his hair (via UK's Standard).
But the color of Craig's locks was only one of the many cutting criticisms. According to Variety, The London Daily Mirror published the actor's photo with a headline in October 2005 that questioned whether Craig had any charisma. It simply stated, "The Name's Bland ... James Bland."
Subsequent criticisms, Variety added, came with such trivial things as reports of how Craig suffered sunburn while filming, and media claims that the actor was against guns and didn't even know how drive a stick shift.
Daniel Craig was vindicated with the success of Casino Royale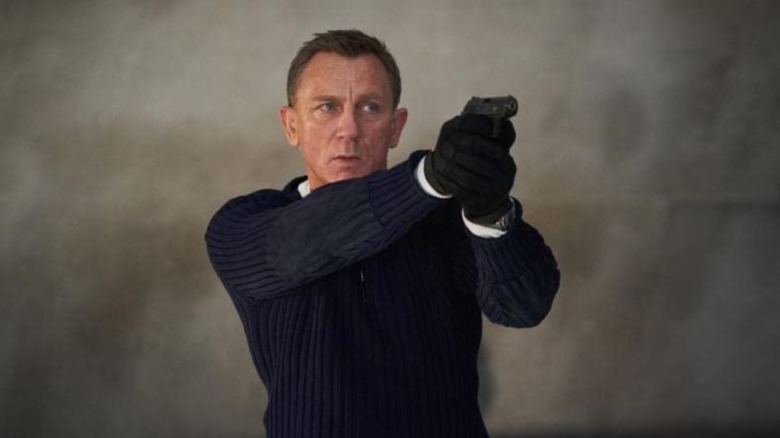 MGM/United Artists/Universal Pictures
Not surprisingly, Daniel Craig's skeptics retreated once "Casino Royale" hit theaters in November of 2006, as the film went on to earn $616 million in ticket sales worldwide. The film not only won the adulation of critics with a 94 percent positive ranking on Rotten Tomatoes, it also earned Craig a Best Actor in a Leading Role nomination at the 2007 British Academy of Film and Television Arts Awards (BAFTAs).
No matter how "No Time to Die" fares at the box office or what sort of awards recognition it may yield, Craig has left an indelible mark on the 007 franchise. Craig's impact is so profound that, yes, his replacement is bound to face the same criticism and ridicule when the announcement comes. For now, franchise guardians Barbara Broccoli and Michael G. Wilson are allowing some time for Craig to bask in his success, saying that the search for the new Bond won't begin until 2022. When Broccoli and Wilson do get around to an announcement, there's no question that they will face an even bigger foe than they did in 2005. As to the identity of that foe, there's no spoiler alert needed. The name is media ... social media.
Directed by Cary Joji Fukunaga, "No Time to Die" is playing in theaters nationwide.