Daniel Craig's Most Brutal Bond Moments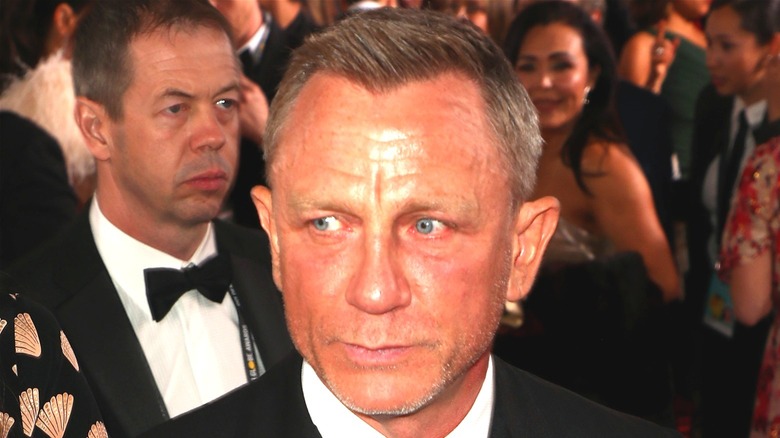 Joe Scarnici/Getty Images for Moët and Chandon
He has a pout that can stop a crime lord's wife in her tracks and a glare that's just as lethal for any caught in it. In hindsight, the world's deadliest villains might be safer now that Daniel Craig won't be returning as 007 after "No Time To Die." When the credits finally roll on his swan song as Her Majesty's most outstanding agent, James Bond, he'll be taking a hefty kill list with him, crammed with plenty of memorable moments that made this take on 007 one worth fearing and loving in equal measure.
For many, nobody does it better than Craig, but these are some of the most cold-blooded moments he delivered during his tenure as Bond, James Bond. Take a look at the most notable instances in which M's 'blunt object' used lethal force in all manner of ways, and made us fear that this Bond may well be the most brutal in the franchise's storied history.
Bond turning down a health kick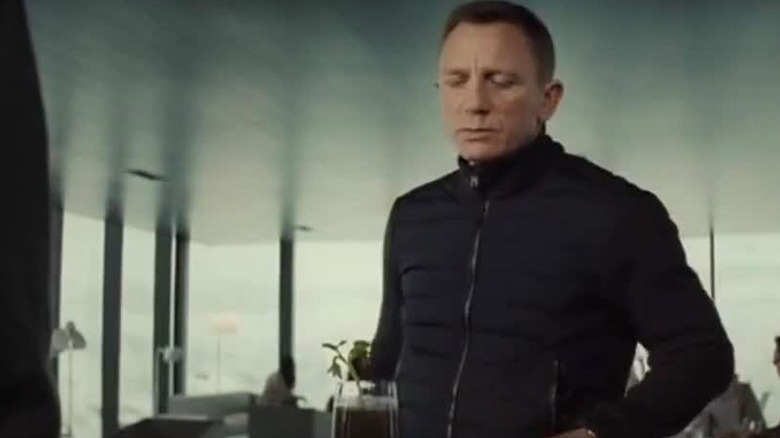 Sony Pictures
Bad guys are known to have crossed and been killed by this tuxedo-wearing hero regularly, but poor lowly bartenders often get the brunt of Bond, as well. In "Spectre," Bond's mission to track down the titular group and the man behind it leads him to the Alps where he encounters Madeleine Swann (Léa Sedoux). Their meet is stirring with enough tension as it is, which unfortunately, bubbles over to the remaining staff at Swann's workplace before Bond flees the scene.
Keeping an eye on his new target and swapping notes with Q, Bond is presented with a drink that's miles away from where a classic Martini should be on the menu, and is met with absolute disgust. The agent quickly rejects the digestive enzyme shake, telling the barman to throw it down the toilet and "cut out the middle man." Harsh, James. We can only imagine what his restaurant reviews are like.
Killing with a Komodo dragon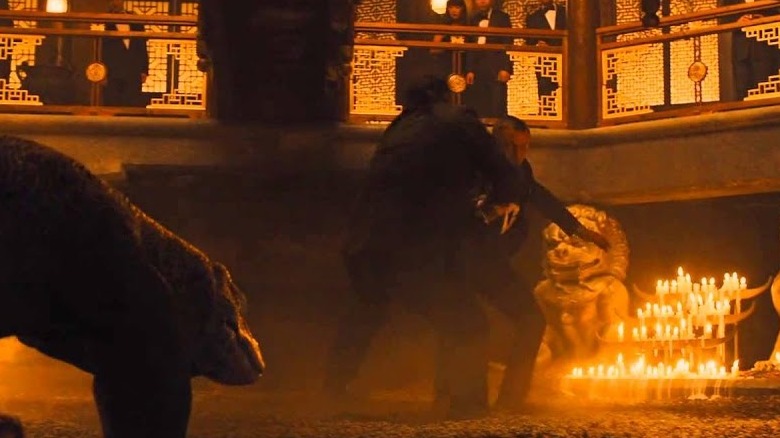 Sony Pictures
With the release of "Skyfall" on the franchise's 50th anniversary, great effort was made to pay homage to the legacy that had been built over that time and what came before it. The film hit all the right Bond nostalgia notes, including revving up the original Aston Martin and finally bringing back a gadget-gifting Q (Ben Whishaw). One callback in particular, though, showed just how devious James could be, and it involved some bad guys and some even badder Komodo dragons.
On a trip out to a stunning casino in Macau, James naturally finds himself in another heated altercation that sees him to fall into a pit littered with the deadly creatures. In true Roger Moore style, Bond throws henchmen to the local wildlife, which quickly does away with them. It's a nasty way to go, but in the case of Bond, precisely the sort of way we'd like to see him fight. Down, dirty, and flat out deadly.
Deserting Dominic Greene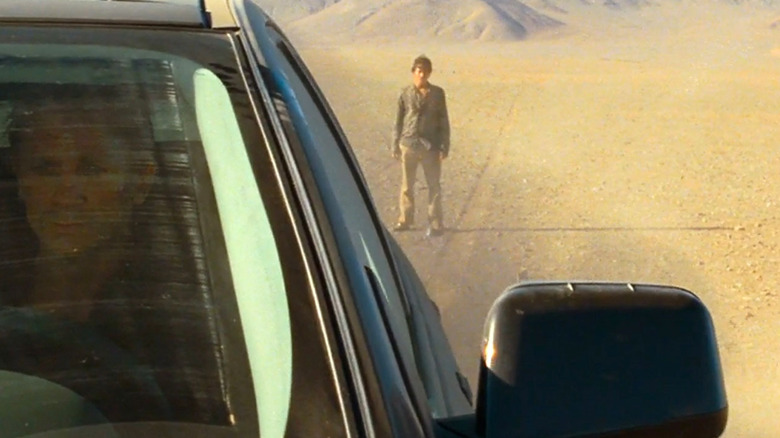 Sony Pictures
"Quantum of Solace" may have been the least favored of Craig's reign as 007, but it still has its redeeming moments. After thwarting Quantum's efforts and taking Greene (Mathieu Almaric) from his deserted and destroyed palace, Bond casts a cold, heartless punishment that's on par with any pun-riddled death other 007 foes have faced over the years. 
After getting more information about the shady organization that led to the death of Vesper Lynd (Eva Green) and a leak in MI6, Bond tells Greene his options before abandoning him under the red hot Bolivian sun. His only parting gift to the snake in a suit is a can of oil, that Bond bets Greene will be drinking before he makes 20 miles. M later reveals that Greene was found dead with two bullet holes in his head and oil in his stomach. A truly grim way to go. 
Letting go of Vesper Lynd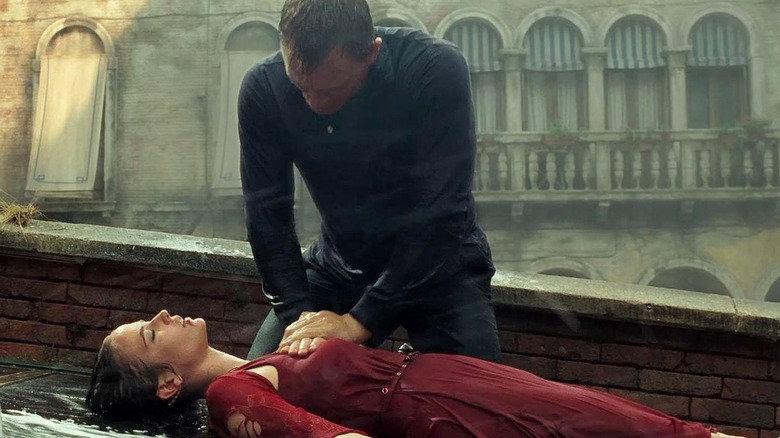 Sony Pictures
Besides giving us an all-new Bond, "Casino Royale" also gave us the first true love interest we'd met for the super-spy since Dame Diana Rigg's Tracy Di Vincenzo in "On Her Majesty's Secret Service." Eva Green's Vesper Lynd was a welcome addition opposite Craig's brash Bond, keeping him grounded when things got tough, but breaking his heart in more ways than he was prepared for.
After learning of Vesper's betrayal, Bond's effort to get her back fails. She ultimately drowns in the Venice canals. M sends her sympathies to the young agent, who has been put through his paces since he was sent on this mission, only for Bond to shrug it off. "It's done," Bond says. "The b**ch is dead." Be that as it may, Vesper's death is a tragedy that Bond revisits in some form for all the films to come. As cold as his response to her death is at the time, it's clearly one wound that he never really recovers from.
Earning his license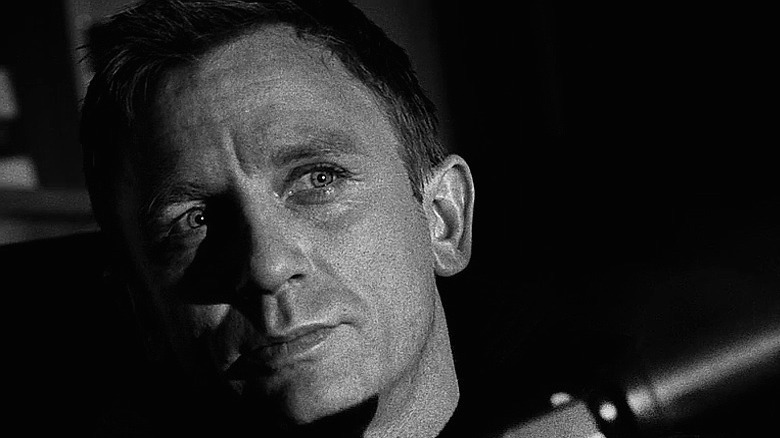 Sony Pictures
From the moment Daniel Craig arrived on the scene, the pressure was on to give the world a new Bond it hadn't seen before. Martin Campbell's introduction to the man Dr. No once referred to as a 'stupid policeman' proved to be a deadly serious one, as displayed in the pre-credit sequence from "Casino Royale."
In the scene, Bond gets the drop on Dryden, an MOD director and traitor to MI6 who thinks he has this fresh new agent figured out. He believes that Bond hasn't been sent to kill him as that would require a 00 status agent, a ranking that's given after two kills. Little does he know, Bond has already got one mark on his hit list. We see him earn it during a frantic bathroom battle that would leave even Ethan Hunt impressed.
As for the second, well, that one's far easier. Considerably, in fact. Cue the classic Bond gun barrel and Daniel Craig slipping effortlessly into a role that he'd keep with him for 15 years. Well done, 007.