Here's What Critics Are Saying About No Time To Die On Twitter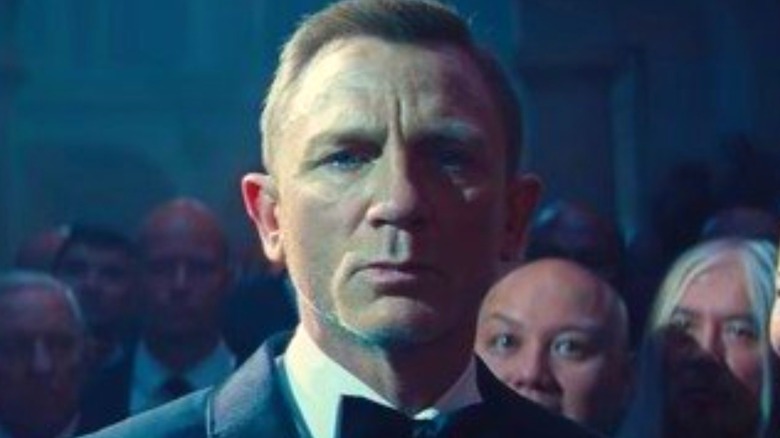 United Artists
The role of James Bond brings with it a legacy like no other. Cinematic legends like Sean Connery, Roger Moore, Pierce Brosnan, and several others put their own spin on the famed super-spy, giving their respective successors a difficult act to follow. Nevertheless, when the current actor behind 007, Daniel Craig, began his tenure via 2006's "Casino Royale," he took the part in a modern, hard-hitting direction that moviegoers soon came to appreciate. In response, he came back again and again for over a decade, becoming the Bond of an entire generation.
With the aforementioned "Casino Royale," as well as "Quantum of Solace," "Skyfall," and "Spectre" under his belt, Daniel Craig is about to embark on his final mission as a part of the MI6. The record-breaking "No Time to Die" has been a long time coming — facing delay after delay due to the ongoing COVID-19 pandemic and struggling to find a proper method of release — but it's nearly upon us. October 8, 2021, will mark its official theatrical premiere, thus concluding Craig's run as the late author Ian Fleming's most famous creation.
However, before the general public could sit back and enjoy the action, drama, and suspense of "No Time to Die," critics got a look at the new film in advance. Upon wrapping up their screenings, they've taken to Twitter to voice their opinions on it, and here's what they had to say.
Daniel Craig's last outing as 007 has most critics on board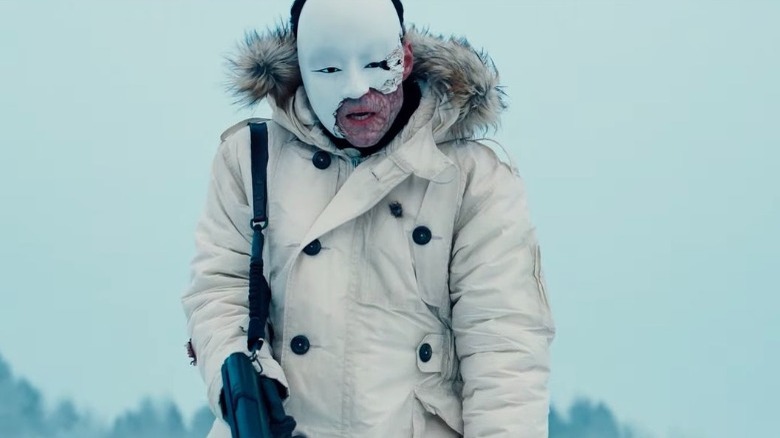 United Artists
Naturally, the critical responses to "No Time to Die" are a mixed bag, but the thumbs up certainly outnumber the thumbs down.
"Classic Bond, classic villain, classic gadgets & a story that seems to question how much we still need James Bond to save the day," wrote @ErikDavis, in a glowing review. @mcastimovies was in the same boat, applauding the film for its twists and adding, "Really enjoyed all the action and callbacks Cary Joji Fukunaga fit in. A fitting finale." Seemingly agreeing, @JRParham notes that it will "make diehards happy" and that it "gives Craig's tenure a well-earned sendoff."
At the same time, some "No Time to Die" reactions didn't quite fit into the positive or negative camp. For example, @PhilNobileJr stated, "I think I need to sleep on it," and @mikeryan referred to it as "nonsense" and the plot as "Roger Moore-level absurd," though not necessarily in a negative way. Additionally, @ScottMendelson put it up against Craig's previous Bond-centric flicks, claiming that it works as a continuation of most of them but "Stumbles When It Becomes A Sequel To 'Spectre'."
Of course, there were a few folks who weren't sold on "No Time to Die" at all and weren't afraid to voice their disinterest. "The Craig era ends with a whimper," tweeted @cevangelista413, critiquing the movie for its lengthy 163-minute runtime and the letdown that was Rami Malek's villain character, Safin. @Brian_Tallerico found it equally disappointing, saying, "It's almost impressive to make a three-hour end of an era movie that still feels like it has no real stakes."
At the end of the day, everyone watches and appreciates movies differently. To really get a sense of whether or not "No Time to Die" is the swan song Daniel Craig deserves, we'll all just have to head to our local theater on October 8 and decide for ourselves.