How Lashana Lynch Feels About Being The First Female 007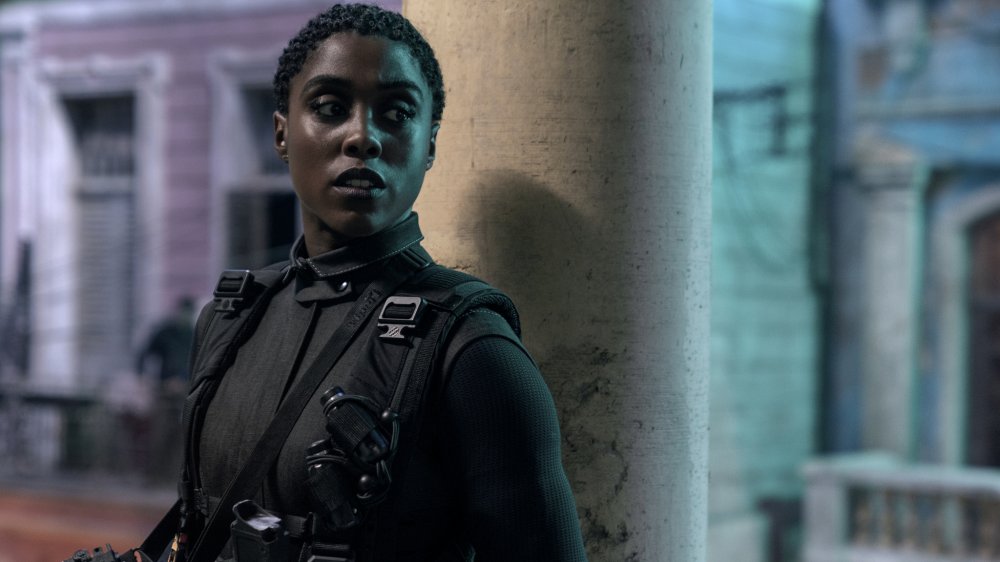 Universal Pictures
Including the upcoming 2021 film No Time to Die, there have been 27 James Bond movies making it easily one of the most lucrative and prolific franchises in movie history. Many actors have played James Bond since the late great Sean Connery first appeared on screen in 1962's Dr. No. Bond has had many faces, villains, cars, and gadgets, but he's always had one number to define him — 007. James Bond and 007 have always been synonymous.
While James Bond (Daniel Craig) is stripped of his alias, there's a new 007 in No Time to Die — Nomi as played by Lashanna Lynch. Lynch's casting marks not only another person taking up the alias, but the first time a Black woman will step into the role. Women are usually relegated to the "Bond girl" role throughout the history of the franchise. Nomi is pure agent — a big deal considering the many years fans of Bond have been practically begging for a Black actor to play 007. Most people were expecting Idris Elba in the part, but No Time to Die seems to have a very different story in store.
In a recent interview with Harper's Bazaar, Lynch sat down to speak candidly about what it's like to be the new 007, what the consequences of that have been, and how she feels about it as we all wait for the final Daniel Craig Bond film to bow next year.
How Lynch worked through harassment after 007 reveal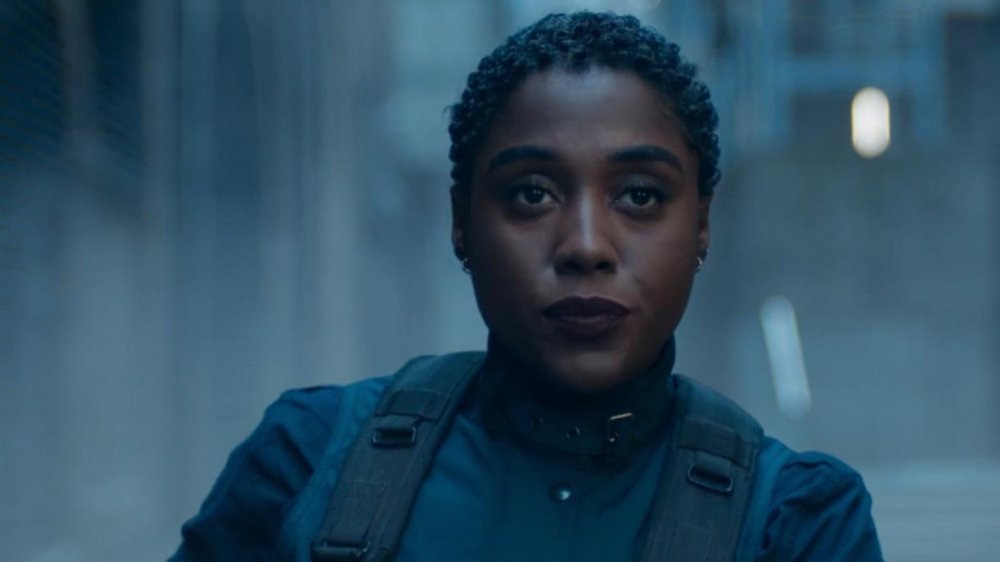 Universal Pictures
The consequence of carrying the 007 codename while also being a Black woman is unsurprising — Lynch faced a deluge of verbal attacks from people who felt she had not business being 007. She admitted that in April when news of her casting leaked, she deleted all social media from her mobile seeking only the comfort of family and meditation. She knew that the aggression she experienced wasn't about her.
"I am one Black woman," said Lynch. If it were another Black woman cast in the role, it would have been the same conversation, she would have got the same attacks, the same abuse. I just have to remind myself that the conversation is happening and that I'm a part of something that will be very, very revolutionary."
As for revolution, this isn't just about the visual representation of a Black woman in the role of 007, it's about getting the subtlety of Nomi's story right, too.
"A character that is too slick, a cast-iron figure? That's completely against what I stand for," Lynch says. "I didn't want to waste an opportunity when it came to what Nomi might represent. I searched for at least one moment in the script where Black audience members would nod their heads, tutting at the reality but glad to see their real life represented. In every project I am part of, no matter the budget or genre, the Black experience that I'm presenting needs to be 100 per cent authentic."
The extra work Lynch does to make stories authentic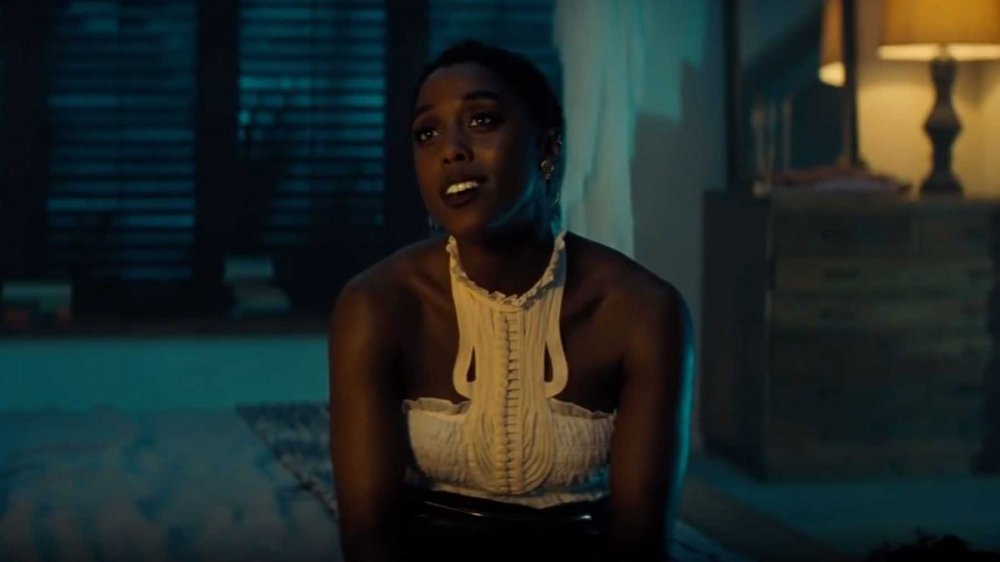 Universal Pictures
Lynch isn't a passive participant in the process, either. Even before she took on the role of 007, Lynch knew she needed to be an advocate for herself for her stories to be authentic. "As I have come more into myself, I have found ways to remain respectful of others but still true to myself," said Lynch. "If something felt misrepresented or inaccurate –- for example, the dynamic between a mother and her child, or the way we might wrap our hair to sleep at night, I had to learn to speak up. I've been cast to tell an authentic story, so that's what I'm going to do."
That's no easy process. "As a newcomer to some of these spaces, on a Monday morning you're speaking up, making your point heard on set, and by lunchtime you've got to get on with the job, energy pure and intact so you can give your best work," Lynch revealed.
The work, it seems, is worth it. "I feel very grateful that I get to challenge those narratives," Lynch admits. "We're moving away from toxic masculinity, and that's happening because women are being open, demanding and vocal, and calling out misbehavior as soon as we see it."
No Time To Die releases in theaters on April 2, 2021.