James Bond Producers Reveal When They Will Start Pursuing Daniel Craig's Replacement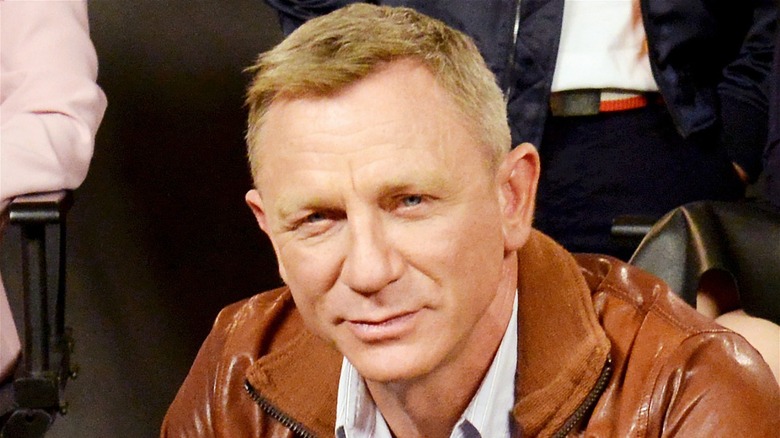 Chelsea Guglielmino/Getty Images
Following several release date delays because of the COVID-19 pandemic, Daniel Craig's final movie as James Bond, "No Time to Die," is finally heading into theaters on October 8. Just like the amount of time it took for producers Barbara Broccoli and Michael G. Wilson to decide when the timing would be right to release the 25th official 007 adventure, it appears that fans will have to wait awhile before Craig's replacement is named, too.
Bond has become one of the most coveted franchises in movie history since Sean Connery first embodied the role of author Ian Fleming's iconic British double agent in "Dr. No" in 1962. Since that time, several other actors have taken up the 007 mantle, including George Lazenby, Roger Moore, Timothy Dalton, Pierce Brosnan, and Craig.
Deciding who will play Bond is not a decision that Broccoli and Wilson are considering lightly, which means they are taking all the time they need before they replace Craig, who's brought a particularly rough and wicked edge to the role over the past 15 years.
Barbara Broccoli and Michael G. Wilson will begin their search for the new Bond in 2022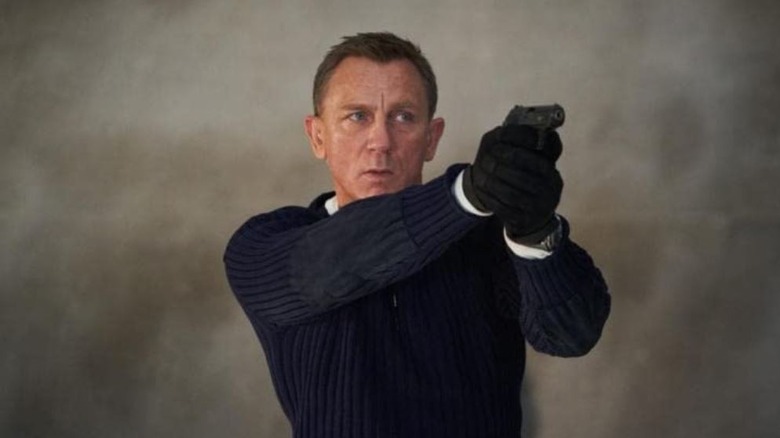 MGM/Universal Pictures
Despite initial skepticism by some fans who objected to Craig being the first blond Bond (via CNN), the actor defied criticism out of the gate with "Casino Royale" in 2006. Pulling in a blistering $616.5 million in global ticket sales (via Box Office Mojo) — more than $184 million that its predecessor "Die Another Day," starring Pierce Brosnan — "Casino Royale" proved that Bond was back in a big way. Combined with the follow-ups  "Quantum of Solace" (2008), "Skyfall" (2012), and "Spectre" (2015), Craig's four Bond films have amassed a monolithic $3.1 billion to date at the box office worldwide.
With "No Time to Die" poised to add hundreds of millions to that already impressive tally, whoever follows Craig will have a tall task ahead of them. As such, Broccoli and Wilson, in an interview with BBC Radio 4's "Today" show (via The Hollywood Reporter), said the thought of who will be Craig's replacement hasn't even entered their minds. As for when the hunt for the next Bond will begin, the duo said it will be 2022, but didn't give a hint as to what point during the year it will happen.
"We're not thinking about it at all. We want Daniel to have his time of celebration. Next year we'll start thinking about the future," Broccoli told "Today."
"He's been such a great Bond. Those are big shoes to fill," Wilson added in the interview. "I can't even [think if it's] possible."
A bookmaker speculates who is in the running to become the next Bond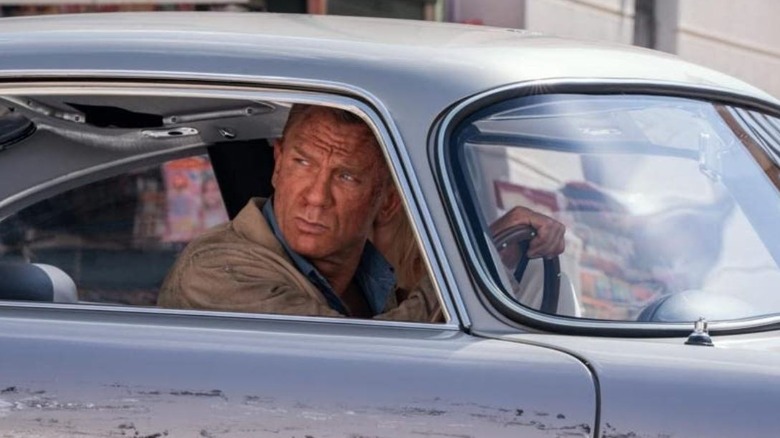 MGM/Universal Pictures
There's such intense speculation of who will become the next 007 that even bookmakers are weighing in with their thoughts.
According to THR, British bookmaker William Hill puts "The Revenant" Oscar-nominated actor Tom Hardy at the top of his list to become the next Bond, followed by "Bridgerton" breakout star Rege-Jean Page, James Norton (of the BBC/AMC series "McMafia"), Luke Evans ("Beauty and the Beast" and "Nine Perfect Strangers"), fan favorite Idris Elba ("The Suicide Squad"), and Henry Cavill ("Man of Steel" and "The Witcher"). Hill's top female pick to become 007 is Suranne Jones (of the BBC/HBO series "Gentleman Jack"). Curiously, Hill did not mention Lashana Lynch, who takes up the assumes the rank of 007 in "No Time to Die" after Bond retires from MI6.
However, as Broccoli and Wilson discovered with Craig before he signed on to play Bond, picking an actor to play 007 is one thing and convincing them to take the role is another. As Craig proved over his tenure as the famed super spy, playing Bond does take its toll.
"We could see he was reluctant to do it, because he knew it would change his life, which it obviously has. It's changed his life, but it hasn't changed him," Broccoli told "Today." "What he's enabled us to do with the franchise is really explore the emotional life of Bond and go into the person and complexity and conflicts that happen within the Bond character."
Directed by Cary Joji Fukunaga, and also starring Rami Malek, Ana de Armas, Christoph Waltz, and Ralph Fiennes, "No Time to Die" opens in theaters October 8.