Jamie Lee Curtis Opens Up About Laurie Strode's Journey In A New Halloween Kills Featurette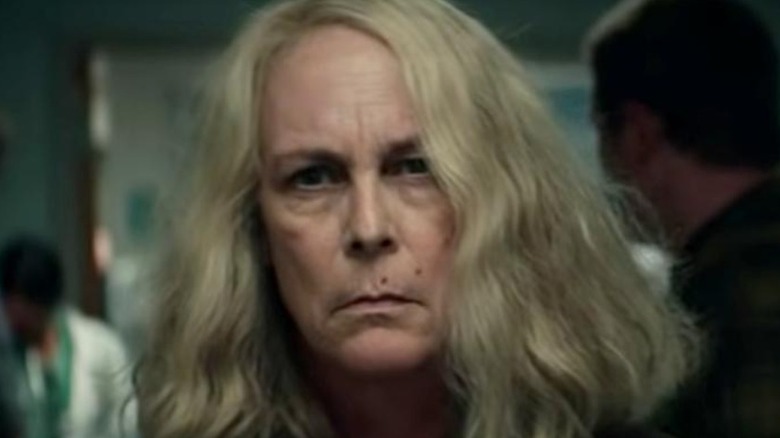 Universal Pictures
With less than two weeks until its release, anticipation for "Halloween Kills" is at a fever pitch. Horror fans have been chomping at the bit to see Michael Myers, AKA The Shape, get another stab at Laurie Strode following the success of David Gordon Green's 2018 "Halloween" reboot.
A direct sequel to John Carpenter's 1978 cult classic, Green's "Halloween" not only reinvigorated the Michael Myers slasher saga but also pumped new life into the Laurie character, which had been cast aside in previous follow-ups, including the Rob Zombie "Halloween" films. Jamie Lee Curtis steps into the role once again for "Halloween Kills," this time taking on Michael with her on-screen daughter and granddaughter, as well as some other Haddonfield residents from the original, such as Tommy Doyle (Anthony Michael Hall).
It's been over 40 years since Curtis first went toe-to-toe with Michael as Laurie, and the legendary scream queen is expected to keep fighting him until at least 2022, when the final installment in Green's "Halloween" trilogy — "Halloween Ends" — is expected to be released. Curtis describes Laurie's long and bloody journey in a new featurette for "Halloween Kills."
Laurie Strode is a warrior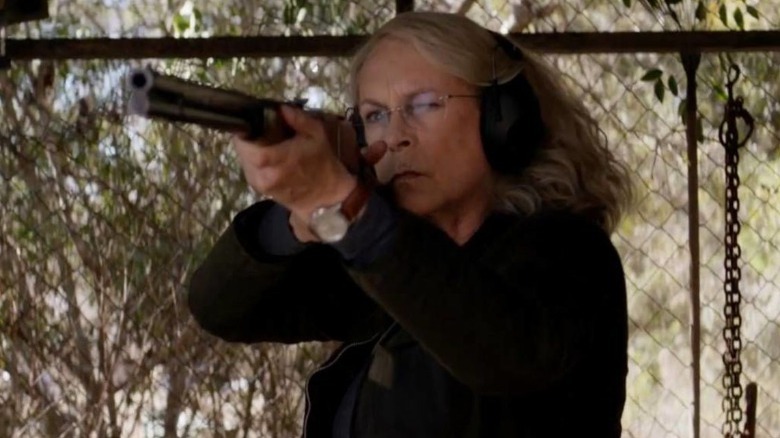 Universal Pictures
The legacy of Laurie Strode is one that will live on in horror history for decades to come, and Curtis knows this. The 62-year-old ultimately believes it's the character's never-say-die attitude and resilience that has allowed her to remain relevant and survive for so long, despite being constantly chased by a homicidal maniac.
"Laurie is a warrior," Curtis explains in the new "Halloween Kills" featurette. "She thought her journey was complete, but Michael survived." As in previous sequels, viewers who watched "Halloween" (2018) were never given the satisfaction of a true, on-screen Michael Myers death. It's presumed that he is burned alive inside Laurie's house, which she had booby-trapped, but trailers for "Halloween Kills" show Michael rising from the flames before going on yet another killing spree. Toward the end of the film, Laurie teams up with her daughter Karen (Judy Greer) and granddaughter Allyson (Andi Matichak) to take on the masked madman. Curtis notes how this is an alliance that will be largely played up in "Halloween Kills."
"She's turned her daughter and her granddaughter into warriors," Curtis says. Director David Gordon Green and writer Danny McBride hoped to heighten the relationship between Laurie and her family in "Halloween Kills," while also passing on her legacy to them. "These women are fighters," McBride says in the featurette. "They have taken the torch from Laurie to try and put evil to rest," Green adds.
"Halloween Kills" is scheduled to be released in theaters on October 15.