The Longest-Running Teen Dramas In History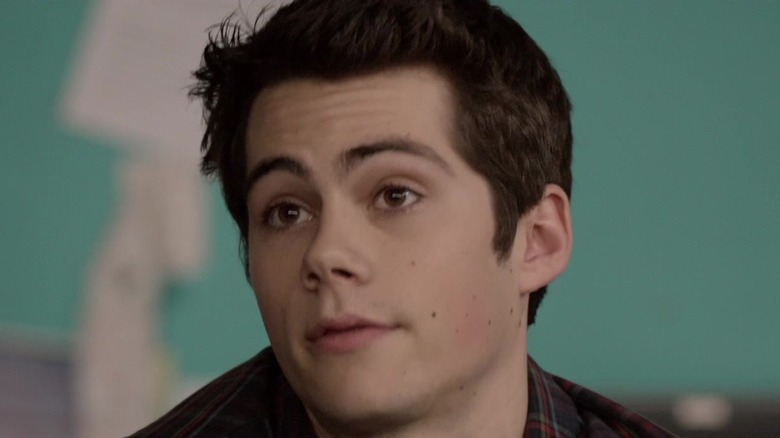 MTV
Many of us tend to think of modern shows like "Gossip Girl" and "The Vampire Diaries" when it comes to soapy teen dramas, but they've been around for decades, going at least as far back as the '70s, when ABC's "After School Specials" brought topical issues to adolescent viewers. The genre gained rapid popularity between the '80s and '90s with shows like "Saved By the Bell" and "Buffy the Vampire Slayer," and now, it seems like half of the shows on TV are teen dramas. (Not that we're complaining.)
The CW reigns supreme when it comes to long-running teen dramas, with multiple hit series like "Smallville," "One Tree Hill," and a slew of others. And with each passing decade comes more critical topics that these shows address — making them more compelling, realistic, and essential than ever. From groundbreaking early series to later hits like "Gossip Girl," here are the longest-running teen shows in TV history. Did your favorite make the cut?
ABC's After School Special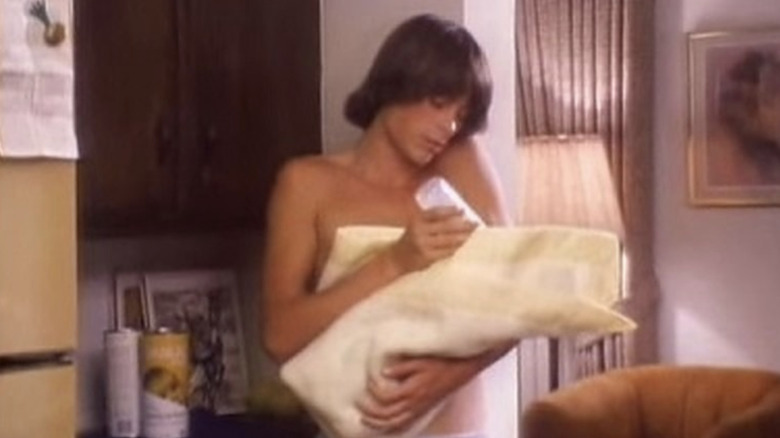 ABC
Even if you weren't alive between the years of 1972 and 1997, you've probably heard someone refer to soapy real-life moments as feeling like they came from an "after-school special." Hell, "Supernatural" named an entire Season 4 flashback episode after the 25-season show "ABC Afterschool Specials." Most people who tuned into this kid-and-teen-friendly institution during its extensive run can't tell you 99% of what happened during any given installment of the anthology series. However, it was popular enough to last for a quarter of a century — crowning it as the longest-running teen series of them all.
If you're good at reading context clues, you can probably tell that "ABC's Afterschool Specials" ran ... drumroll ... after school. With the slim pickings of afternoon TV during the era, it's no wonder the show lasted for so long. The anthology featured many episodes boasting a large number of eclectic big names like Oprah Winfrey, Jodie Foster, Rob Lowe, Cynthia Nixon, and M.C. Hammer helping tackle a number of tough subjects, many of which were groundbreaking subjects for the time.
Degrassi: The Next Generation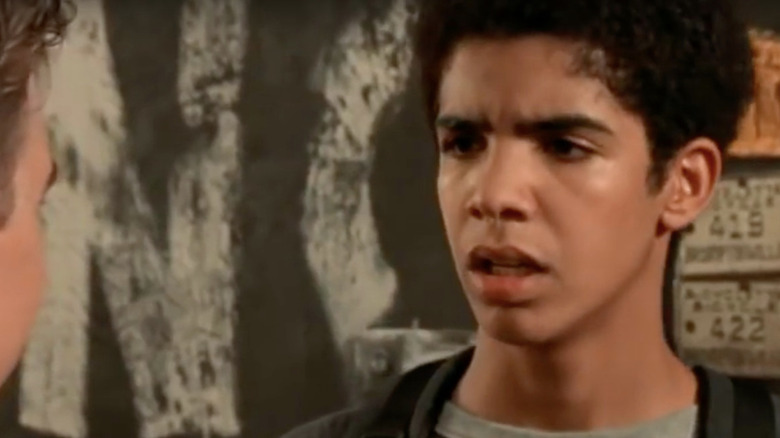 CTV
The "Degrassi" franchise has engrossed viewers since debuting with "The Kids of Degrassi Street" in 1979, but it truly cemented its place in teen show history with "Degrassi: The Next Generation." Debuting in 2001, the show delivered an impressive 14 seasons of shenanigans at Degrassi Community School, and part of what makes the series work comes from the decision to essentially reboot multiple times with new groups of students as characters age out of school. The mistake many teen shows make (and the one that often leads to their downfall) comes from failing to figure out a compelling way follow the leads into college or adult life.
The cast is nothing to be embarrassed about either — after all, this is the show that launched the career of Drake, who later included a "Degrassi" reunion in the video for his 2018 single "I'm Upset." The series also gave "The Vampire Diaries" star Nina Dobrev her start along with Broadway star Jake Epstein. "Next Generation" isn't the first show in the "Degrassi" franchise, and it isn't the last — but this marks the spot where it really latched onto the imaginations of audiences worldwide.
Beverly Hills, 90210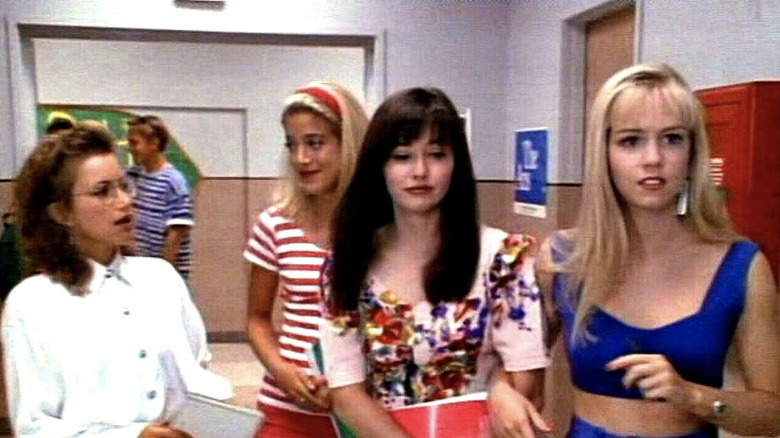 Fox
When you think of classic high school shows, "Beverly Hills, 90210" is probably one of the first series that comes to mind. While the mid-'00s tended to be hyper-focused on high society life, the '90s were all about the glitz and glamour of sunny California's rich, fake, and famous. With hit movies like "Clueless" and other shows like "Saved by the Bell," it was clear what '90s teens wanted — and "Beverly Hills, 90210" was more than happy to oblige. 
Obviously set in Beverly Hills, the Fox show faced a road bump with low viewership when it aired, but according to original cast member Jennie Garth in a New York Times interview, the series took advantage of the summer TV break, airing a new season while teens were bored at home and other shows had ended for the break. The tactic worked, making "90210" one of the hottest shows on TV and sparking a 10-season run. Along the way, the series helped jumpstart the careers of fan-favorite actors like Jennie Garth (Kelly), Luke Perry (Dylan), and Jason Priestly (Brandon). 
The franchise is still popular today, spawning numerous spinoffs and even reboots of spinoffs. For instance, there's the original 1992 "Melrose Place" and the 2009 remake of "Melrose Place." Then, we have the follow-up 2008 series "90210" featuring the OG crews' kids. There's even a fictionalized metaseries called "BH90210" that parodies the actors fake rebooting the show. Does your head hurt yet?
Smallville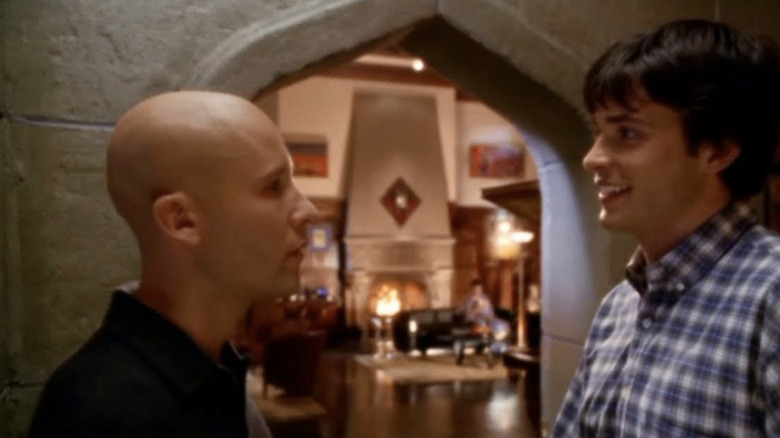 The CW
Long before comics-inspired shows like "Arrow" or "The Falcon and the Winter Soldier" hit TV, "Smallville" made history as the WB 's (and later, the CW's) longest-running show — until "Supernatural" knocked it off its throne with season 11, that is. However, the 12-season series chronicling the young life of pre-Superman Clark Kent in Smallville kicked the barn doors wide open for the deluge of superhero series that have landed on TV in recent years. From the CW's massive DC Comics Arrowverse to Marvel's Netflix shows like "Daredevil" and "Jessica Jones," "Smallville" set the bar for a new era of superpowered vigilantes on the small screen.
Now, it's not like "Smallville" was the first comic book series, but it certainly revolutionized the genre in 2001 when it first aired. A genre series lasting for a few seasons, let alone ten, was a rarity back then. But Tom Welling's heartwarming performance as the superpowered farm boy with unparalleled empathy and kindness, along with Michael Rosenbaum's captivating performance as Clark's misguided but ultimately well-intentioned best friend-turned evil genius mastermind Lex Luthor, it's easy to understand how it happened.
Shameless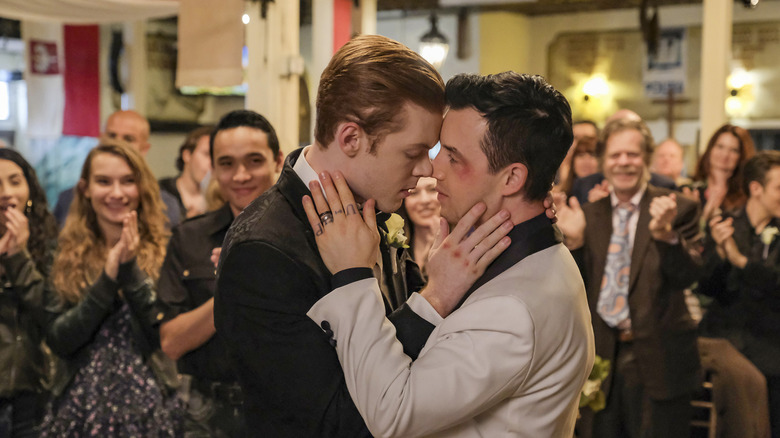 Showtime
Many people eye-roll when the U.S. remakes British TV series, but sometimes, they really get it right. Like the U.S. version of "The Office," Showtime's "Shameless" garnered a massive and long-lasting following. After its 2011 debut, "Shameless" aired for 11 seasons, with its highly anticipated finale airing in 2021.
The show boasts an A-list cast with actors like Emmy Rossum (Fiona), Cameron Monaghan (Ian), William H. Macy (Frank), and Noel Fisher (Mickey). And unlike most teen series, "Shameless" focuses on a single family rather than centering it around a high school and cliquish friend groups. There's certainly drama in the series, but most of that stems from the Gallagher family's alcoholic patriarch, Frank. Tackling issues like alcohol, drug use, abusive family members, and severe homophobia, this teen show faces more adult subjects than many so-called" adult" series. Given how many kids and teens face abusive households, it's important to make space for telling these stories and raising awareness on these subjects.
If you or someone you know is dealing with domestic abuse, you can call the National Domestic Violence Hotline at 1−800−799−7233. You can also find more information, resources, and support at their website. If you or anyone you know is struggling with addiction issues, help is available. Visit the Substance Abuse and Mental Health Services Administration website or contact SAMHSA's National Helpline at 1-800-662-HELP (4357).
One Tree Hill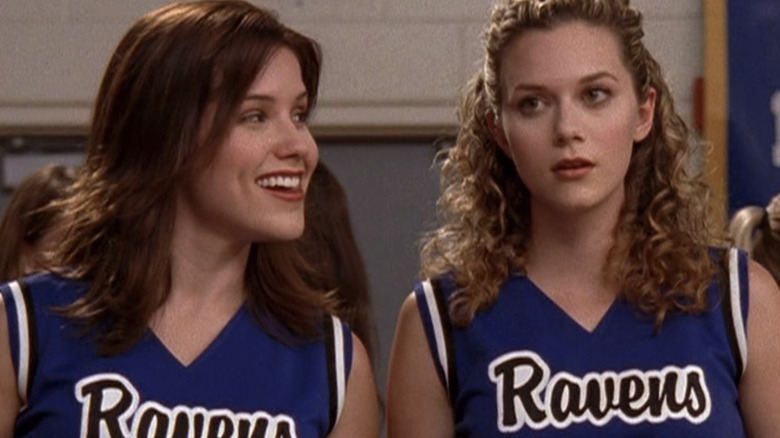 The CW
Oops, The WB-turned CW did it again with the 2003 teen series "One Tree Hill," which lasted for a whopping nine seasons. It's pretty rare for a teen show to follow its characters into adulthood, but this series (led by actors who were assuredly not teens) defied expectations in a way we hadn't seen since "Beverly Hills, 90210." Well done, Ravens. 
With a cast that included Sophia Bush (Brooke), Chad Michael Murray (Lucas), Hilarie Burton (Peyton), Bethany Joy Lenz (Haley), and James Lafferty (Nathan), it's no surprise the series lasted for so long. Ditching the usual New York City and Los Angeles locations that many teen shows set their sights on, "One Tree Hill" centers around a local high school in the fictional North Carolina town called, you guessed it, Tree Hill. The series is just what the doctor ordered when you're looking for a heavy dose of teenage angst with friendship drama and romantic feuds between the cheerleading squad and football team. 
The Vampire Diaries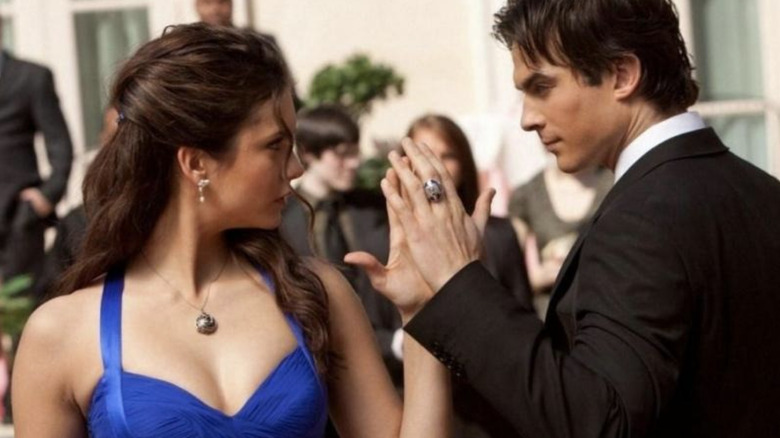 The CW
In 2009, at the height of pop culture's vampire craze, a grieving Elena Gilbert (Nina Dobrev) steps into Mystic Falls, where she vacillates between relationships with two vampire brothers for eight seasons. Fresh off the fangs of the 2008 "Twilight" film, vampire fans had a new series to sink their teeth into. Like "Twilight," the CW's "The Vampire Diaries" also stems from a book series by the same name, written by L.J. Smith. However, the vampire series veers pretty far from its source material — which is probably why it stayed on the air for so long.
Not only was "The Vampire Diaries" wildly successful, but the teen series spawned two spinoffs: "The Originals" and "Legacies." It's difficult enough for genre series to get a renewal, let alone two spinoff series. Still, Ian Somerhalder (Damon Salvatore), Paul Wesley (Stefan Salvatore), and Dobrev were up for the challenge. While the vampire fad has died down, passion for "The Vampire Diaries" franchise doesn't seem likely to dwindle any time soon.
Gilmore Girls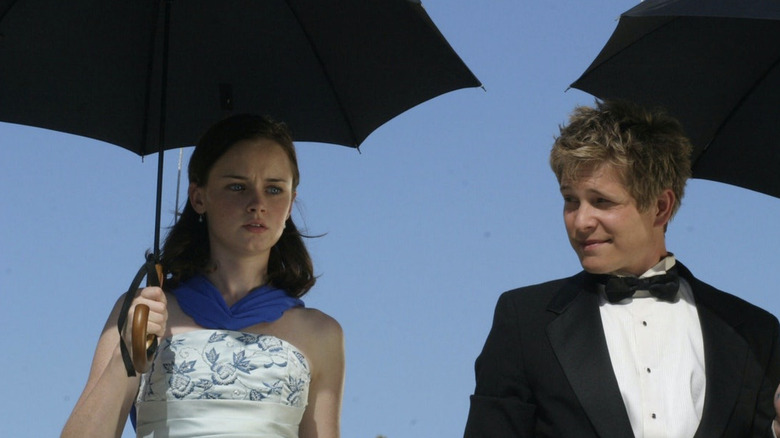 The CW
If you don't bust out the "Gilmore Girls" theme song any time you see fall foliage, you probably weren't a tween or teenager when the show debuted in 2000, back when the CW was still the WB. Though the show's original seven seasons follow the life of teenaged Rory Gilmore (Alexis Bledel), the show also offers fans a slice of life from her mom's (Lorelai Gilmore) perspective. So really, there's something for the whole family.
Sure, we get the cliché prep school mean girl thing from Rory's frenemy Paris (Liza Weil). Yet we also get the small-town charm of the ever-quirky Stars Hollow, the struggles of a single mom, and the woes of classism and broken families. But even better than that is the quick-witted snappy dialogue and coffee-fueled tirades about pop culture from the mother-daughter duo. While many shows with teen characters falter after their big high school graduation scenes, "Gilmore Girls" made it through two of them, ending after Rory's Yale graduation.
While showrunner Amy Sherman-Palladino left the series during Season 6, she got to carry out her original planned ending with the four-episode follow-up series "Gilmore Girls: A Year in the Life" in 2016, focusing on a grown-up Rory facing relatable millennial adult struggles. It's been years since then, but Lauren Graham still has a "Gilmore Girls" clause in all of her contracts, always leaving room to head back to Stars Hollow at the drop of a hat (or a coffee cup).
Pretty Little Liars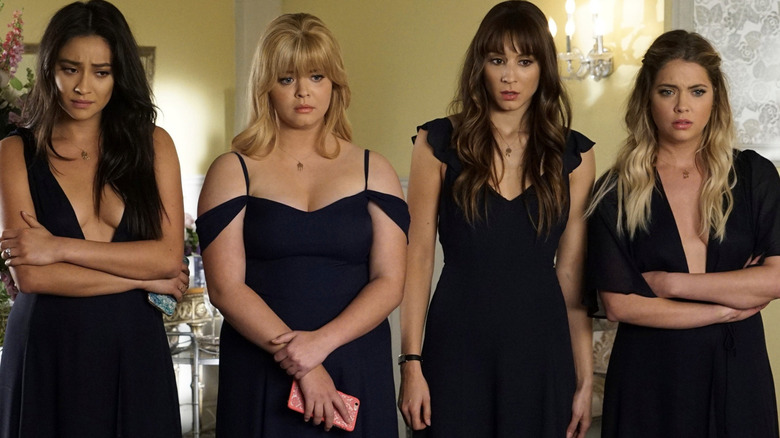 Freeform
What do you get when you involve catty high society teens in a murder mystery? ABC Family's (now Freeform) "Pretty Little Liars," of course. The 2010 series, which aired several years after the CW's "Gossip Girl," features a similar anonymous social media savant who taunts the central It Girl clique by threatening to dish on all of their deepest secrets. And as fans of the show can attest, there are quite a lot of them.
With seven seasons of backstabbing drama, the show was still a hit even after its 2017 finale: The franchise spawned two short-lived spinoffs in 2013 and 2019, "Ravenswood" and "Pretty Little Liars: The Perfectionists." To boot, a reboot called "Pretty Little Liars: Original Sin" was announced in 2021. That's a pretty impressive legacy for one little show, but fans keep coming back for the nostalgia — and the drama. And who can blame them?
Teen Wolf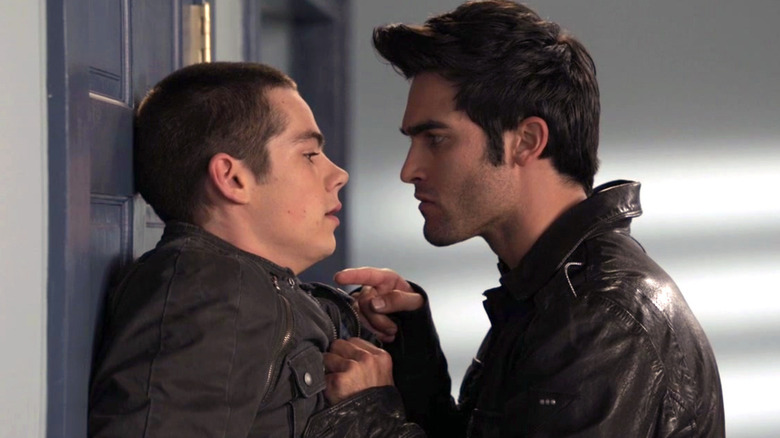 MTV
MTV's "Teen Wolf" roared to life in 2011 when best friends Stiles Stilinski (Dylan O'Brien) and Scott McCall (Tyler Posey) decided that looking for a dead body in the woods would be a cool way to spend an evening — thus transforming a small town where nothing happens turns into a hotbed for weekly sessions of werewolf massacres. 
Dylan O'Brien's charming demeanor quickly amassed a dedicated fanbase, many of which took to shipping him with Derek Hale (Tyler Hoechlin), the surly werewolf with a tragic family history. Nothing keeps a show alive quite like a good ship and a series of über-compelling characters. Sadly for "Teen Wolf," though, creator Jeff Davis frequently (and prematurely) killed off many of the series' original (and most interesting) characters, while other actors opted to leave. 
The frequent cast shakeups led to the end of the series in Season 6, right after the surviving teens made it past graduation — although according to "Zach Sang: Just The Interviews Podcast," Posey is eager for a "Teen Wolf" reunion. The later career success of former leads like O'Brien, Holland Roden (Lydia), and Hoechlin would make a new series nearly impossible, but be careful, everyone: Tyler Posey is ready to do it without you.
Buffy the Vampire Slayer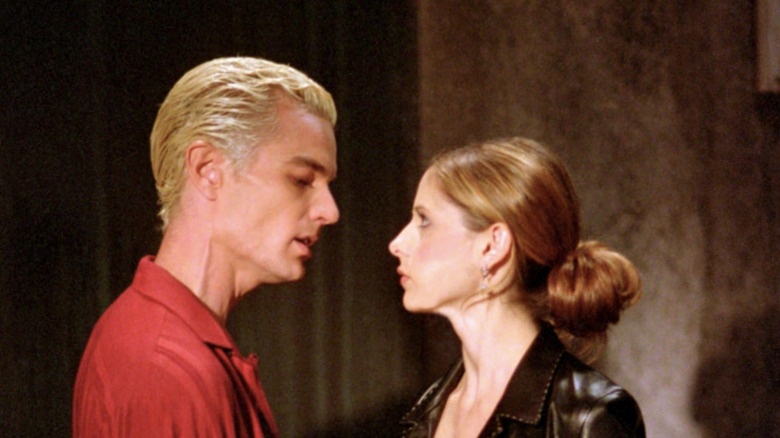 The WB
Long before "The Vampire Diaries" was a blip on the radar, vampires were a little less cuddly on the hit WB show "Buffy the Vampire Slayer." For six seasons from 1997 to 2003, Buffy (Sarah Michelle Gellar) was TV's "It Girl," and the slayer really hasn't left the spotlight since. "Buffy" was the pivotal "girl power" show of the '90s that paved the way for more woman-led series that ditched the damsel tropes and put monsters and villains in distress. Buffy can kick ass in heels or a cheerleading uniform, thank you very much. With iconic fashion and performances from the era's pop culture mainstays — like Michelle Branch at the local Sunnydale club — the series was a product of the decade but still didn't unduly age itself.
Sure, some of the graphics are a little corny by today's standards, but "Buffy" continues to captivate its original audience while luring in significant numbers of younger viewers who weren't even alive during the initial run. And with its ever-compelling forbidden love triangle between Buffy, Angel, and Spike, you can still lose friendships when that debate comes up at a party. If that isn't a symbol of the show's lasting impact, what is?
Glee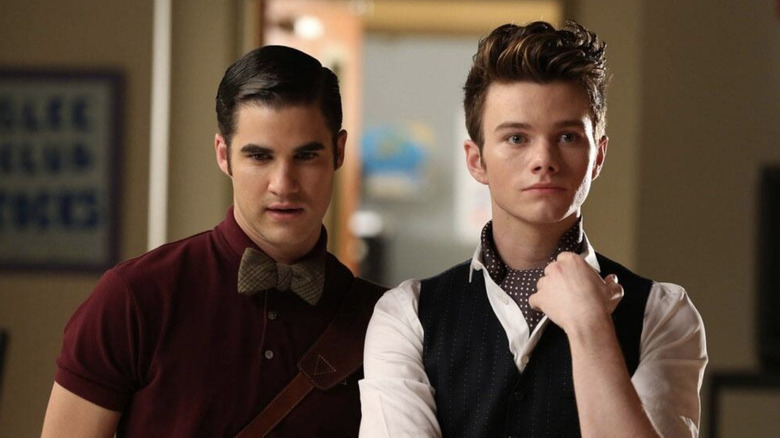 Fox
These days, "Glee" tends to be more closely identified with the tragedy and drama surrounding some of the castmates than how groundbreaking the show series was when it debuted in 2009 up until it took its final bow in 2015. The year 2009 marked something of a TV revolution — albeit a very slow-moving one — in which onscreen representation advanced and networks started allowing far more LGBTQ+ storylines than we'd seen in the past.
The series was nominally led by Lea Michele as Rachel during the show's six-season run, but fans truly connected with queer characters like Kurt (Chris Colfer) and Blaine (Darren Criss). Santana (Naya Rivera) had a heart-wrenching coming-out story arc with her homophobic family — which struck a nerve with many viewers going through similar trials. Two trans characters with coming-out arcs of their own depicted what that pivotal moment looks like as an adult (Dot-Marie Jones as Coach Beast) and a teen (Alex Newell as Unique). 
Of course, these arcs aren't perfect, but there's no denying how groundbreaking the series was for the future of TV, and it remains popular over a decade since it first aired. (When Olivia Rodrigo tells you to go watch reruns of "Glee," you go watch reruns of "Glee.")
Gossip Girl (2007)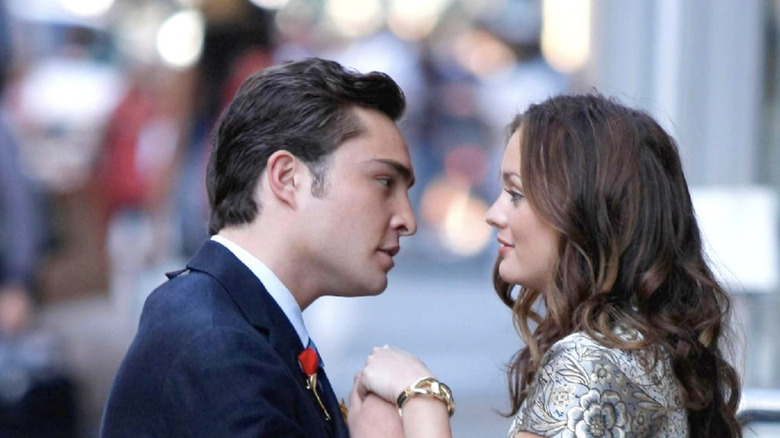 The CW
It's hard to name a show that more perfectly encapsulates the vibe of the late '00s than the CW's "Gossip Girl." With Upper East Side queen bees Blaire (Leighton Meester) and Serena (Blake Lively) ruling the upper-class streets of New York, the savage duo was everything that girls wanted to be — for better and for worse. They had their share of problems, however — including a pesky anonymous blogger (called Gossip Girl, natch) following their every move and airing their dirty laundry.
Every scene was a glamour shot, and every wardrobe piece was carefully curated to make its viewers drool over what they couldn't have. When the leading ladies weren't ruling their dominion on the steps of the Met, they were sabotaging each other and stealing their best friends' boyfriends. Totally goals, right? 
Then, there's Penn Badgley's Loney Boy character, Dan. And let's face it, most people watching the show had more in common with Dan than Blaire or Serena. He's the teenaged version of the American Dream: going from outsider to making it into the inner circle. With toxic relationships like Blaire and Chuck, who could ever look away from this six-season series? Following in its footsteps, the drama continued in 2021 when HBO Max released "Gossip Girl" reboot.
Switched at Birth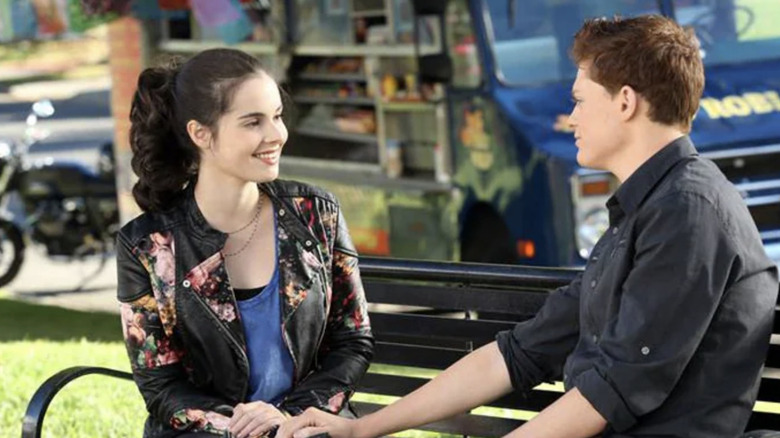 Freeform
Everyone's heard jokes about new parents checking to ensure their newborn doesn't get switched at the hospital. The 2011 series "Switched at Birth" took that concept and ran with it, telling the story of two teenage girls who discover that this switch actually happened to them. Now they have to navigate merging two families from different income brackets and ways of life — and a whole lot of baggage.
The show, which ran for six seasons, not only embraced the concept of found family being just as important as blood but offered a heavy amount of deaf representation as well. Katie Leclerc's character Daphne lost her hearing as a child, and when the show opens, she attends a school for deaf students. One of the main and most important characters in the show is not a person at all, but American Sign Language (ASL). Many shows or movies featuring deaf characters forgo signing, but "Switched at Birth" embraced the deaf community it portrayed.
Additionally, the series employed a significant number of deaf actors and those who experience hearing loss. Leclerc has Ménière's disease, which results in sporadic hearing loss, while Sean Birdy (Emmett) and his onscreen mom Marlee Matlin are deaf. Hearing actors like Bay's Vanessa Marano were required to learn sign language, helping the series tackle critical issues within the deaf community and social issues across all spectrums.