Perry Mattfeld Reveals The Most Awkward Moment On Shameless For Her - Exclusive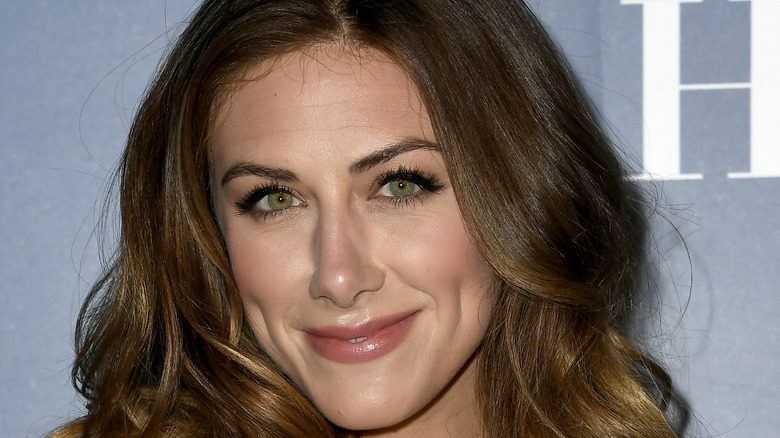 Frazer Harrison/Getty Images
Before Perry Mattfeld scored the lead role as Murphy Mason on The C.W.'s "In the Dark" alongside her K-9 co-star, she appeared as Mel in seven episodes of "Shameless" between 2017 and 2018. She may not have been on the series for very long, but her stint on the show definitely made a mark — both on and off the set. Mattfeld spoke to Looper during an exclusive interview in which she shared a behind-the-scenes story from her time filming "Shameless."
Mattfeld said one memory from the "Shameless" set stood out the most. "So, I don't know if they do it anymore, but the 'Shameless' cast goes and films in Chicago twice a season. So everything is shot in L.A. at the Warner Bros. lot, but then two times per season, they'll fly out to Chicago and shoot exteriors."
"So I got to go on one of those trips because I had some scenes outside," she continued. "Anyway, when I saw the massive crowd of people that were waiting to meet the cast outside of the hotel that they stay at in Chicago, I was blown away. And I remember I was ... I saw all these people and Jeremy Allen White was walking in and he couldn't even ... He could barely make it into the hotel. People were mobbing him."
Mattfeld was an unexpected guest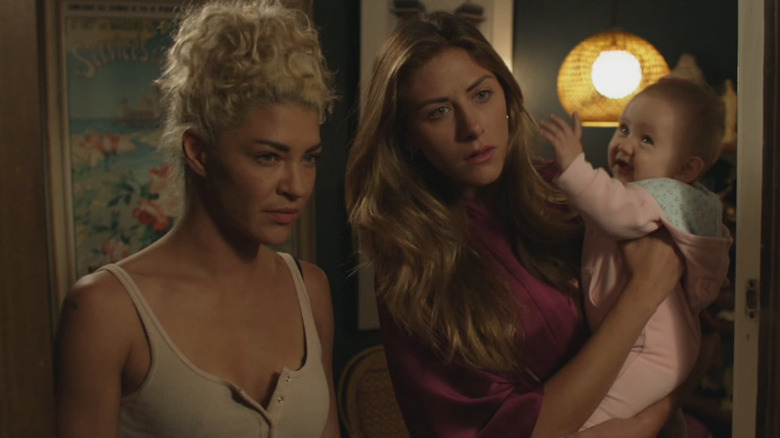 Showtime
"And so then my black car shows up because they pick us up in these nice cars from the airport," Perry Mattfeld continued. "So this tinted window black car shows up, and all these people were like, 'Get your phone! Get your phones! Hurry, hurry. Someone's coming! Is it going to be Emmy? Is it going to be Emma Kenney? Is it going to be Jeremy? Who's going to be next?' And so everyone's freaking out getting their phones ready, and then it was me. And I just remember seeing everyone's face just like, 'Ah!'" While the fans' reactions were a little savage, Mattfeld took it in stride, even in the moment.
She explained, "It was so funny at the time because that they are so loved, but I giggled to myself obviously. I thought it was hilarious. I mean, the show hadn't come out yet, and nobody knew who I was, and nobody knew that there were these two lesbians on the show yet, but I'll never forget how humbling that was to see everyone so disappointed. I don't blame them. I would have been bummed, too." 
Someone deserves an Emmy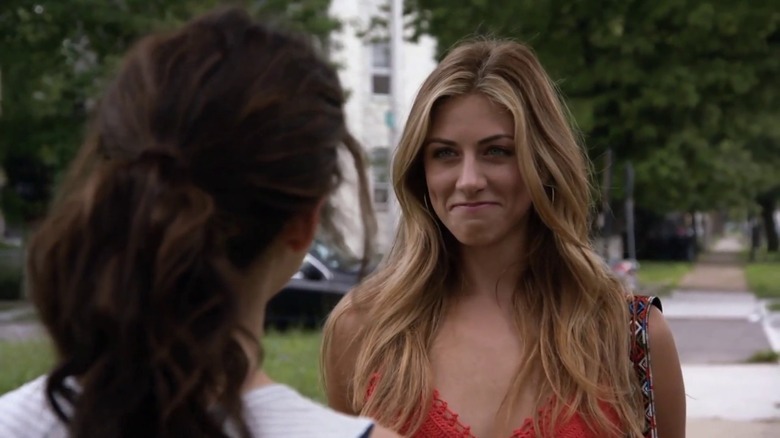 Showtime
On working with Emmy Rossum, Perry Mattfeld said she was "extremely intimidated." "Not just because she's obviously beautiful, and she's just smart, and I've tried to be like her as much as possible on my set. She knows everyone's name. She's aware of what's going on. She knows why there's a hold. She knows why we're changing our camera setup. She knows what seems next. She knows what the call sheet says tomorrow."
"She's just so hyper-aware and focused and driven, and she has really swept me under her wing and has totally become a role model to me," Mattfeld added "And we're still super close, and I so appreciate that she just ... Maybe because she could tell I was so nervous. I don't know, but she's just been so good to me and has looked out for me, and she actually wrote Michael Showalter an email on my behalf when I was reading for 'In the Dark.'"
Fans can tune into "In the Dark" on Wednesday nights on The CW or stream new episodes on The CW website the following day.