What The Cast Of Smallville Looks Like Today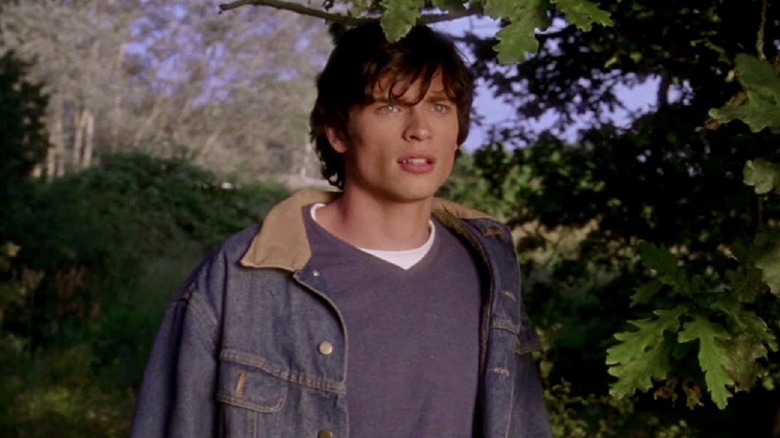 The WB
When "Smallville" ended in 2011, it felt like we were all ready to move on to bigger things. Superman and his friends were poised to become big-screen heroes again, with Henry Cavill taking over as Superman two years later in "Man of Steel." Additionally, The CW was gearing up for a new age of superhero shows such as "Arrow," "The Flash," and "DC's Legends of Tomorrow," which reinvented some of the recurring heroes that had first debuted in "Smallville." Even the cast seemed poised for bulletproof careers outside the borders of their little town in Kansas, with many graduating to bigger networks, long-running shows, and feature film work.
In many ways, "Smallville" was a trailblazer for superhero entertainment, and is still known as the longest-running superhero series to hit television — at least in North America. Not even "The Flash" could outrun the Superman prequel series, which has continued to influence comic books, movies, and other television projects since its completion in 2011. First premiering in October 2001 — just after the tragic events of 9/11 — "Smallville" arrived at the right moment to bring some light into a dark time.
Now that the hit show has been off the air for over a decade, let's take a look at where some of the biggest stars of "Smallville" are now and what they look like today. Some of them may just surprise you.
Tom Welling (Clark Kent/Superman)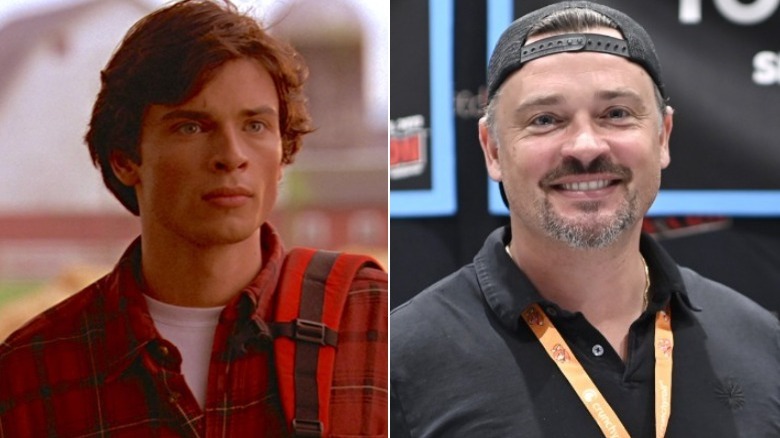 The WB & Roy Rochlin/Getty
As the actor who has played Superman for the longest on-screen, Tom Welling carved out a legacy for himself as the young Man of Steel. Over the course of 10 seasons, Clark Kent went from awkward teenager to the most inspirational superhero on the planet — no small feat for a farmboy who prefers hanging out in a barn to saving the world. After years of pining for Lana Lang, Clark eventually realized that his soul mate was in front of him all along, and settled down with Lois Lane, who helped push him into his role as a hero.
"Smallville" was Welling's first major role. It helped him secure parts in the Steve Martin comedy "Cheaper by the Dozen" plus its sequel, and the 2005 horror film "The Fog," but soon he forsook other roles in favor of "Smallville." It paid off though, as he was promoted to a producer by the show's end. Since 2011, Welling has been very selective of his roles, only appearing in a handful of movies — "Parkland" in 2013, "Draft Day" in 2014, and "The Choice" in 2016. 
In 2017, the actor returned to television for "Lucifer," joining during its third season. Afterward, he starred in "Professionals" opposite Brendan Fraser, and then played Samuel Campbell opposite former "Smallville" co-star Jensen Ackles in "The Winchesters." In 2019, he returned as Clark Kent for the Arrowverse event "Crisis on Infinite Earths," and was seen living on the farm with Lois, happily ever after.
Allison Mack (Chloe Sullivan/Watchtower)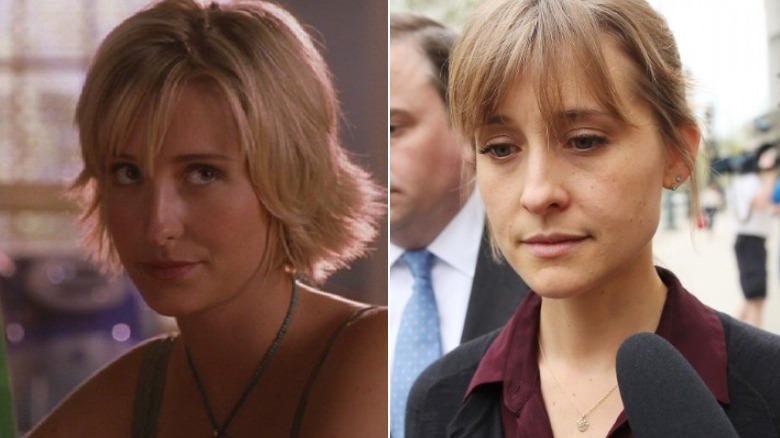 The WB & Jemal Countess/Getty
A new addition to the Superman mythos, "Smallville's" trademark original character Chloe Sullivan could've only been played by Allison Mack. From ace high school reporter to computer whiz and superhero guru, Chloe did it all in her time in "Smallville," ultimately ending up with Oliver Queen long before Felicity Smoak. As Clark's long-time best friend and Lois Lane's cousin, Chloe solidified herself as a "Smallville" staple, with Mack appearing in almost every episode as well as the "Chloe Chronicles Smallville" spin-off.
Long before "Smallville," Mack was a common fixture on TV. Even while playing Chloe, she found time for roles in "The Nightmare Room" and the mini-series "Riese," and provided her vocal talents to animated projects, "The Batman," "The Ant Bully," and "Superman/Batman: Public Enemies." After "Smallville" ended, Mack took on recurring roles in FX's "Wilfred," "American Odyssey," and "The Following" before her career took a dark turn.
Unfortunately, most of Mack's post-"Smallville" attention is due to her involvement in the alleged sex cult NXIVM, spearheaded by self-help guru Keith Raniere, who's been accused of luring young women and subjecting them to all manner of emotional and physical degradation — including branding and public humiliation. Raniere was arrested in March 2018, due in part to the efforts of former associate Frank Parlato, who cited Mack as a major part of NXIVM. In 2021, Mack was arrested and apologized for her actions before being sentenced to three years in prison.
Kristin Kreuk (Lana Lang)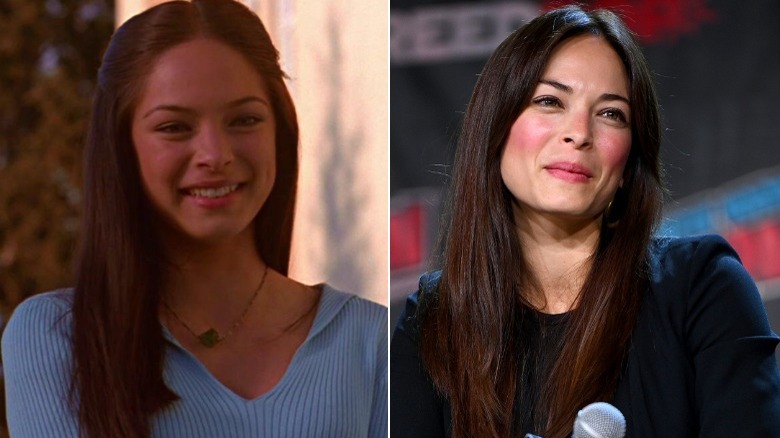 The WB & Bryan Bedder/Getty
As one of the most controversial characters in "Smallville," Kristin Kreuk had big shoes to fill when playing Lana Lang. From girl-next-door to kryptonite-powered superhero, Lana's journey over the course of her time on the series was nothing like the original comic books, but that proved okay in the end. Kreuk made the character her own, and while she and Clark weren't meant to be, Lana found a higher purpose in life helping others.
Kreuk was only 19 when she first appeared in "Smallville," and when she left the show in 2008, it was still her only major role. Immediately after dropping "Smallville," Kreuk played the title character in "Street Fighter: The Legend of Chun-Li," which turned out to be a box office bomb. From there, she worked through a guest stint in NBC's "Chuck" before finally returning to The CW as the lead in "Beauty and the Beast." In 2018, she landed the lead role in the legal drama "Burden of Truth," and has since appeared in a recurring capacity in Amazon Prime's "Reacher."
Like Allison Mack, Kreuk found herself tied to the arrest of NXIVM leader Keith Raniere in 2018. Kreuk joined Raniere's program in the mid-'00s, later bringing in Mack before leaving the group in 2013. "The accusations that I was in the 'inner circle' or recruited women as 'sex slaves' are blatantly false," Kreuk insisted in a public statement. "I am horrified and disgusted by what has come out."
Michael Rosenbaum (Lex Luthor)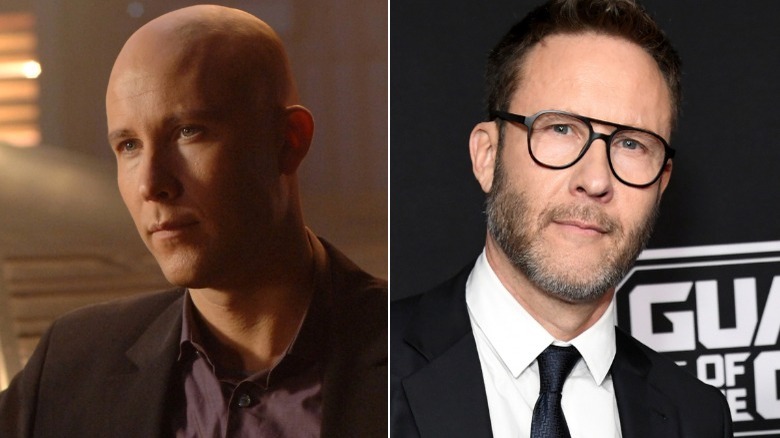 The WB & Jon Kopaloff/Getty
In "Smallville," Michael Rosenbaum made his version of Lex Luthor charming and likable with just the occasional hint of something darker lurking inside. Over the course of seven years, Lex went from Clark's best friend who desired to do good and step away from his father's shadow, to being so much worse. Ultimately, he embraced his role as Superman's nemesis.
As it happens, "Smallville" wasn't Rosenbaum's first foray into the DC Universe or his last either. In 1999, he voiced several characters in the animated series "Batman Beyond," and in 2001 he voiced The Flash in the animated "Justice League" series. In fact, Rosenbaum's career has been dominated by voice acting roles, though he did star in the TV Land series "Impastor" following "Smallville." Rosenbaum was also among the many actors to audition for Star-Lord in "Guardians of the Galaxy," only to land a smaller part as Martinex in the two sequels.
Aside from acting, Rosenbaum is most famous for his podcast, "Inside of You with Michael Rosenbaum," where he interviews actors and industry professionals about their extensive careers. Over the years, he's had many "Smallville" alumni on his show and subsequently started a rewatch podcast with Tom Welling, called "TalkVille," in 2022.
John Glover (Lionel Luthor)
The WB & Roy Rochlin/Getty
Before "Smallville," the character of Lionel Luthor wasn't explored too much in the Superman mythos. But, since "Smallville" is something of an origin story, that meant every character needed to be explored in depth, including Lex's father played by John Glover. Lionel has a fascinating arc in the series that ranges from the primary antagonist to ultimate redemption. After Lex kills his father — who is only protecting Clark's secret — the son becomes the father. But, in the final season, Glover returned as an alternate Lionel who never found redemption.
There's no doubt that the role perfectly fits Glover, who previously had some experience as the villain. Although he says he's often tried to avoid being typecast, he keeps getting tossed in the fire with roles including the slimy advertising guy in "Robocop 2," the bespectacled Dr. Woodrue in "Batman & Robin," and even the Devil himself in 1998's "Brimstone." On top of that, Glover has voiced The Riddler in a number of DC projects since "Batman: The Animated Series" in 1992.
Since his time in "Smallville," Glover has hopped around as a frequent guest star in shows like "Law & Order: Criminal Intent," "Heroes," "The Good Wife," and "Fear the Walking Dead." In 2019, he played another villain's troubled father in "Shazam!," proving he's a loyal DC man. Outside of his film and television career, Glover is an active member of the Alzheimer's Association following his father's death from Alzheimer's in 2002.
Erica Durance (Lois Lane)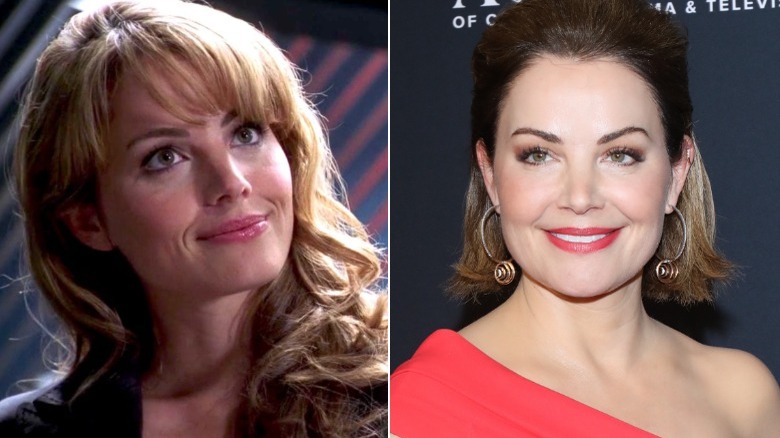 The WB & Jeremy Chan/Getty
It had to happen eventually, although "Smallville" took its time getting there: someone needed to be Lois Lane. In 2004, Erica Durance finally became the street-smart reporter and made her first appearance on the show during its fourth season. The decision to cast Durance in the iconic role was well-received, as she perfectly embodied the character. Starting off as Chloe's cousin in town to investigate her supposed death, Lois became a staple of the series, eventually falling for Clark and helping him towards becoming Superman.
Outside of "Smallville," Durance was best known for her roles in a string of B-movies including "House of the Dead" and "The Butterfly Effect 2," that is until her time as Lois Lane gave her a career boost. Since her tenure on The CW, the actress starred in the supernatural medical drama "Saving Hope" from 2012-2017, where she also served as an executive producer and even directed an episode. Immediately after the series ended, Durance returned to the Superman mythos for "Supergirl," where she played the titular heroine's mother, Alura Zor-El.
Additionally, Durance found success starring in a long line of Hallmark and Lifetime made-for-TV movies, including "North to Home," "Girl in the Shed: The Kidnapping of Abby Hernandez," and "Unexpected Grace." In 2019, Durance joined Tom Welling for a cameo in "Crisis on Infinite Earths," where it's revealed that Lois and a retired Clark have two young girls of their own.
Annette O'Toole (Martha Kent)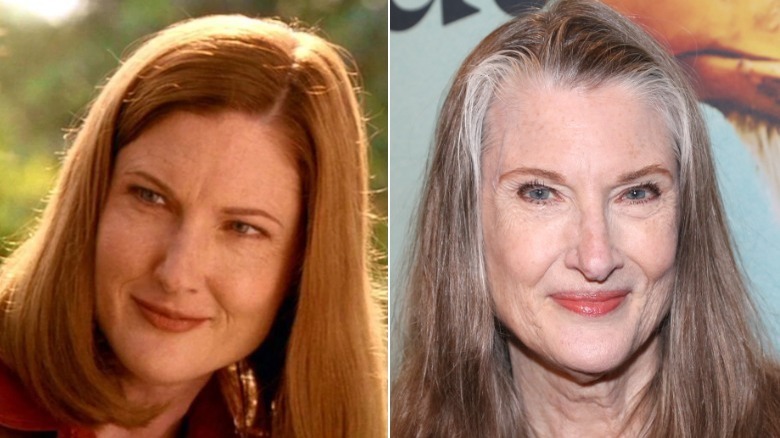 The WB & Bruce Glikas/Getty
"Smallville" marked the second time that Annette O'Toole fell into the world of Superman, the first being her spot as Lana Lang in 1983's "Superman III." On "Smallville" though, she played Clark Kent's adoptive mom, Martha Kent, becoming possibly the only actress to play Superman's love interest and his mom. After helping Clark grow into the hero she knew he could be, Martha left for Washington D.C. at the end of Season 6, only to return years later as the mysterious Red Queen, hoping to protect her son from the government.
O'Toole has been in the business for decades, and during the '70s she was known for having small roles in then-popular shows like "Gunsmoke," "The Partridge Family," and "Serpico." After that, she found main cast roles in the procedural "Nash Bridges" and even played the adult Beverly in the original "It" mini-series. Then, she found consistent work in "Smallville," though, after years on the WB-turned-CW series, O'Toole went back to taking small cameos in shows and made-for-TV movies.
In 2014, O'Toole landed a guest role in AMC's "Halt and Catch Fire," but it wasn't until 2019 that she would return to television in a main cast capacity, guesting in the Marvel/Netflix collaboration "The Punisher," and playing the role of Hope McCrea in the hugely popular Netflix original "Virgin River."
John Schneider (Jonathan Kent)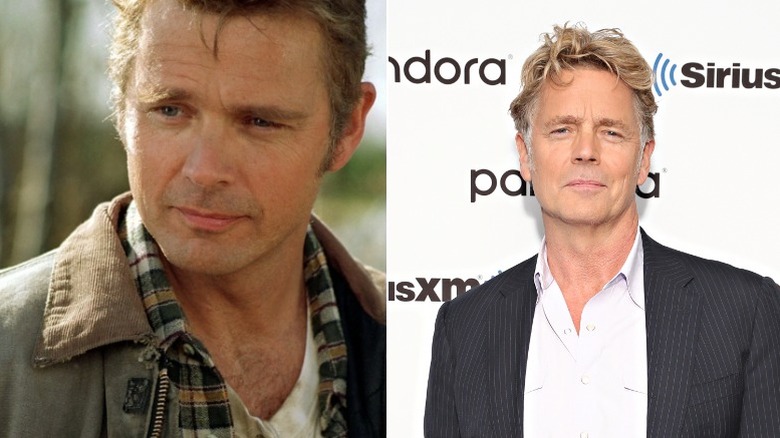 The WB & Cindy Ord/Getty
The counterpart to Annette O'Toole's Martha Kent, John Schneider joined the cast of "Smallville" as Clark's adoptive father, Jonathan Kent. The rock that grounds Clark as a person and a hero, Jonathan is the one who taught Superman how to be Superman. Whether it was working through how Clark's powers work or steering him away from the Luthors, Jonathan worked hard to make his son into a better man than himself. Jonathan died halfway through the series but oversaw his son's progress as a spirit, ultimately handing him the red cape and ushering him into his destiny.
Many would recognize Schneider as Bo Duke from the original "Dukes of Hazzard," or for his time as Daniel Simon in the period piece "Dr. Quinn, Medicine Woman," but he's been busy for more than three decades in both film and television. Almost immediately after "Smallville" ended, Schneider landed the role of Jim Cryer in Tyler Perry's "The Haves and the Have Nots," which ran from 2013 until 2021.
In addition to his acting career, Schneider is also a prolific director. Since he first left "Smallville" in 2005, the actor directed his first feature film, "Collier & Co." in 2006. Since then, he's directed 10 additional features through his own company, John Schneider Studios, and been behind the camera for a handful of television episodes, including "Smallville," "The Secret Life of the American Teenager," and "Twentysixmiles." While most of his movies are low-budget affairs, it's encouraging that Schneider is still in the business of creating.
Justin Hartley (Oliver Queen/Green Arrow)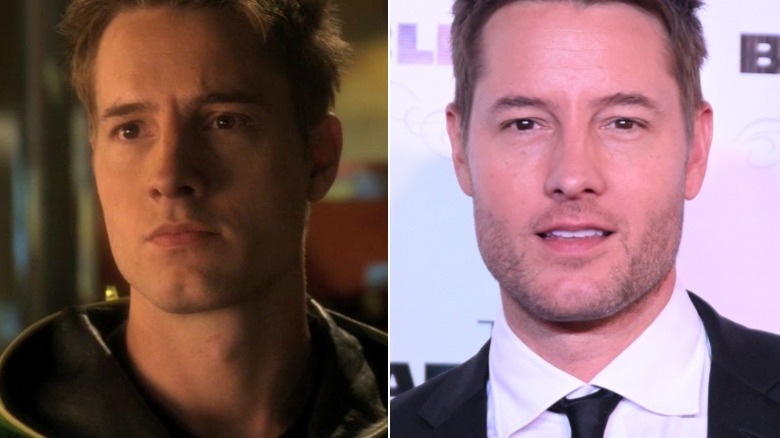 The WB & Stephen J. Cohen/Getty
Before Oliver Queen aka the Green Arrow landed on the small screen in "Arrow," he was a regular feature in "Smallville," especially in the later seasons. In this incarnation, Oliver — who often butted heads with our favorite farmboy — was portrayed by Justin Hartley. Eventually, Clark and Oliver learn to respect each other, working side-by-side to protect Metropolis and make the world a safer place. Though Oliver founded the group that would become the Justice League, he stepped aside to let Clark lead the team, giving him time to settle down with Chloe at the end.
Prior to being cast as Oliver Queen, Justin Hartley was actually slated to star in an "Aquaman" series for The WB before it became The CW. He even filmed the pilot before the show was dropped, though that turned out for the best since he pivoted to "Smallville." So when The CW decided to completely reboot the character with a new actor for "Arrow," Hartley moved on to several different shows, including "The Young and the Restless" and NBC hit dramedy "This Is Us."
But Hartley hasn't completely forgone his time as a DC Comics superhero. After playing Green Arrow in live-action, he's transitioned to other projects, voicing Superman himself in the feature animated adaptation of the "Injustice" video game. Most recently, Hartley played Batman in the 2023 podcast series "Harley Quinn & The Joker: Sound Mind."
Sam Jones III (Pete Ross)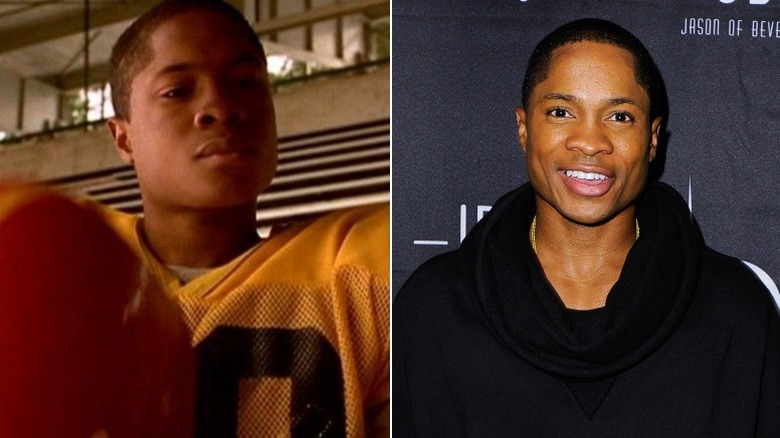 The WB & Noel Vasquez/Getty
Being Superman's best friend is no small task, but for Sam Jones III's Pete Ross, it seemed like it came naturally. Going through high school alongside Clark, Chloe, and Lana, Pete was the first to find out about Clark's alien heritage and assist him in his adventures. However, that proved to be too much of a burden to bear and by the end of the third season, Pete left Smallville for good to find peace and quiet in Wichita, far away from meteor freaks and aliens. Pete only returned to visit once in Season 7, essentially leaving Smallville behind.
After his time in "Smallville," Jones appeared in movies like "Home of the Brave," "Glory Road," and "Krews," but he's probably most famous for his time as Craig Shilo in the Spike TV series "Blue Mountain State." Appearing only in the first season, Jones was arrested in 2009 and charged with "conspiracy to possess illegal drugs with the intent to distribute" (via TMZ). Jones was eventually convicted and sentenced to only a year in prison, returning to acting for a brief time in 2016's revival film "Blue Mountain State: The Rise of Thadland."
Aside from appearing in the 2018 horror flick "All Light Will End," Jones hasn't done a ton of acting since his stint in prison. Currently, the former "Smallville" and "Blue Mountain State" star runs a prolific social media campaign via his Instagram and works primarily as a rapper and a professional model.
Cassidy Freeman (Tess Mercer)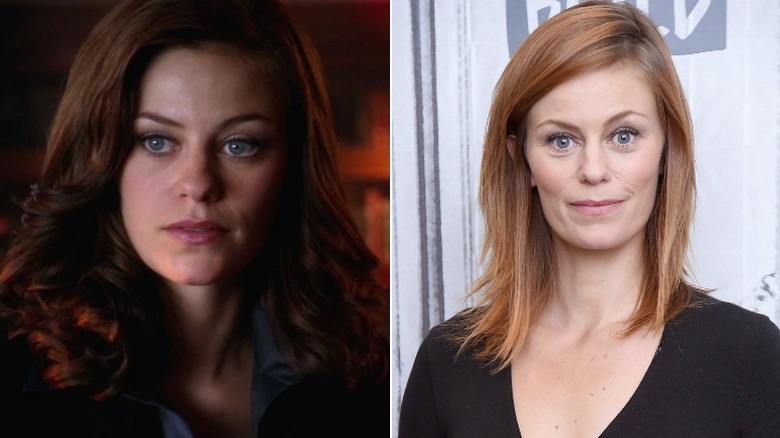 The WB & Gary Gershoff/Getty
After Michael Rosenbaum's Lex Luthor departed the series ahead of its eighth season, someone needed to step in to fill his shoes. This is where Cassidy Freeman's Tess Mercer came in. Lex's former right-hand girl, Tess became the CEO of LuthorCorp in his absence and lead the company for a few years until the show's end. During this time, Tess went from a Lex stand-in to a character in her own right, with her origins as Lex's half-sister revealed in the final season. Eventually using her power for good, Tess gives her life to protect Clark's secret in the series finale.
Although Cassidy Freeman hasn't been involved in more than a handful of major productions, she always tends to play memorable characters, from Jack in "Once Upon A Time" to the 400-year-old bloodsucker, Sage, in "The Vampire Diaries." After her time in "Smallville," Freeman starred in a few low-budget features and bounced from series to series before starring in "Longmire." In this show, she played the titular Sheriff's daughter Cady, a lawyer hoping to help the impoverished on the local Cheyenne Indian Reservation.
In 2016, Freeman stepped behind the camera to produce the drama film "Cortez" — which she also appeared in — about a struggling musician forced to reconcile with his past. It must have been a dream project for Freeman, who is a musician herself. Then in 2021, Freeman appeared in "The Forever Purge" before landing a main role as Amber Gemstone in "The Righteous Gemstones."
Aaron Ashmore (Jimmy Olsen)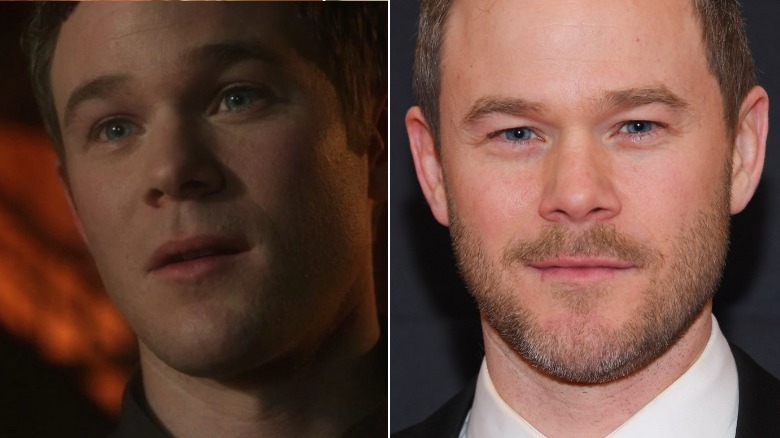 The WB & George Pimentel/Getty
Former child star Aaron Ashmore became a series regular in "Smallville" playing Jimmy Olsen, the Daily Planet photographer who eventually married Chloe. For years, Jimmy helped Clark, Chloe, and Lois in their investigations, ultimately putting the pieces together that Clark Kent was the mysterious Red-Blue Blur. But, after sacrificing himself to save his wife, Jimmy died in Chloe's arms. Ashmore later returned for the series finale, revealing that Jimmy's younger brother (also named Jimmy) would step into his older brother's shoes as the traditional DC character.
After being killed off in "Smallville," Ashmore found more work in a string of made-for-TV films and guest stints in shows like "Lost Girl" and "In Plain Sight" before finding a more permanent home on SyFy. First appearing in the third season of the SyFy series "Warehouse 13," Ashmore played Steve Jinks for most of the show's run. By the time the show was canceled, he'd become a SyFy staple and soon appeared as Johnny Jaqobis in the series "Killjoys," which ran until 2019.
Never a household name, Ashmore nevertheless mustered enough star power to keep working. After "Killjoys," Ashmore appeared in the Netflix series "Locke & Key" and "Ginny & Georgia," and the 2022 Paramount+ series "Skymed." If he looks familiar, that's because he's the twin brother of "X-Men" actor Shawn Ashmore, who actually appeared in "Smallville" as a recurring meteor freak in the first three seasons, years before Jimmy ever showed up.
Eric Johnson (Whitney Fordman)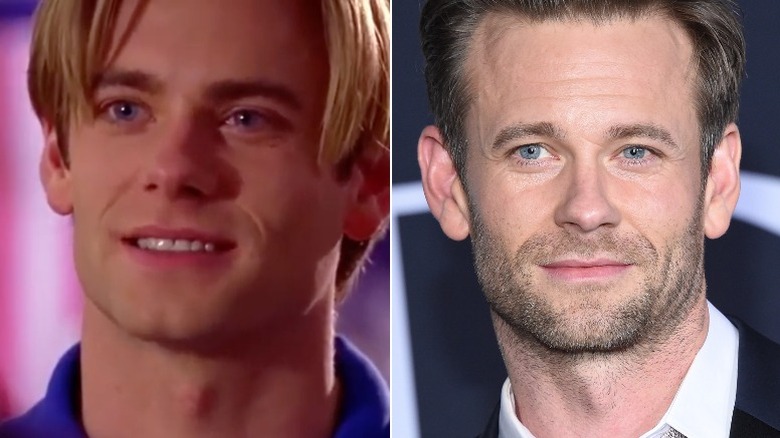 The WB & DFree/Shutterstock
Every high school show needs its bully, and for the first season of "Smallville," Eric Johnson fit the bill. Playing Whitney Fordman, the high school senior quarterback with a freshman girlfriend, Johnson showed true range throughout his 21 episodes of "Smallville." Not only did Whitney represent the bully archetype well, but his complicated family life and desire to serve his country all contributed to the series, ultimately showing Clark that even the people you despise can change. Sadly, Whitney was killed in action in the following season, but his legacy lived on.
After leaving "Smallville" in 2002, Johnson found work in a variety of feature films and made-for-TV movies, including as Joshua Steed in all three "The Work and the Glory" films. Soon, he bounced around network television in shows like "Supernatural," "Ghost Whisperer," and "The Unit" before landing the role of Detective Luke Callaghan in "Rookie Blue," appearing in about half of the series 75 episodes. From there, Johnson found roles in "The Knick," "Junior," and "Caught" before making it big-time as Jack Hyde in the two "Fifty Shades of Grey" sequels.
In the 2020s, Johnson appeared as Tracy Crane in "Condor," Erik in the final season of "Vikings," and Chad Mulligan in "American Gods." As far as TV goes, his most recent hit has been as Sheriff Beasley in "Pretty Little Liars: Original Sin," a role he'll reprise in the next Max installment dubbed "Summer School." Apparently, the bully can turn things around after all.
Jensen Ackles (Jason Teague)
The WB & Craig Barritt/Getty
Jensen Ackles only appeared in one season of "Smallville," but his time as Jason Teague was still noteworthy. Not only did he date Lana Lang and coach Clark in his senior year, but he turned out to have a few more skeletons in his closet than he let on. Aside from being childhood friends with Lex Luthor and Oliver Queen, Jason was in search of the Stones of Power, rare artifacts that merged into the Crystal of Knowledge — the seed that built Clark's Fortress of Solitude. Tragically, Jason was killed during the second meteor shower, and never heard from again.
Following Jason's death, Ackles landed the part in another series for The WB (later The CW) as Dean Winchester, the co-lead of "Supernatural." Aside from a few horror movies and voicing Jason Todd for the animated film "Batman: Under the Red Hood," Ackles' sole commitment was "Supernatural" from 2005-2020. After 15 seasons, he finally moved on, landing recurring roles in Amazon Prime's "The Boys" and ABC's "Big Sky" in 2022.
As a producer, Ackles returned to The CW later that year for "The Winchesters," a "Supernatural" spin-off where he also reprised his role as Dean Winchester, bringing former "Smallville" co-star Tom Welling with him. Additionally, Ackles plays in his own band, Radio Company, co-owns his own brewery, and voices Batman in DC's current slate of animated projects such as "Batman: The Long Halloween" and "Justice League: Warworld."
Laura Vandervoort (Kara Zor-El/Supergirl)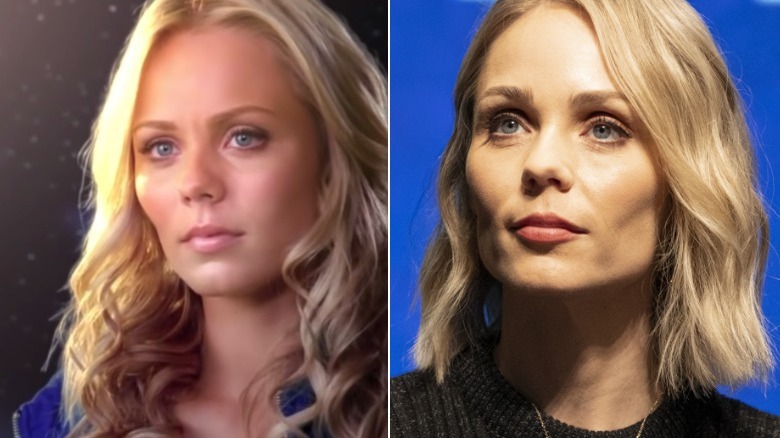 The WB & Erika Goldring/Getty
Flying into "Smallville" pretty late in the game — and just as half the cast was on their way out — Laura Vandervoort played Kara Zor-El aka Supergirl in the hit series. Her appearance in the series was long-anticipated, and after a fake Kara in Season 3, her Season 7 debut was everything we hoped for. Since Kara left Krypton as a teenager, it was harder for her to adjust to Earth life than it was for Clark, who arrived as a child. Nevertheless, Kara fought to keep her adoptive homeworld safe and ultimately left for the 31st century to allow her cousin to become Superman.
After "Smallville," Vandervoort landed the main role of Lisa — another alien visiting Earth — in "V," which sadly only ran for two seasons. From there she earned a two-part guest spot in "Haven" before tackling the role of Elena Michaels in the Canadian werewolf series "Bitten," based on the "Women of the Otherworld" series by Kelley Armstrong. After her time as a werewolf, she returned to the DC Universe as the villain Indigo in the CBS series "Supergirl," where she squared up against her Supergirl successor, Melissa Benoist.
Since then, Vandervoort's career has been consistent but all over the place. In 2017, she appeared in the "Saw" film "Jigsaw," followed by the short "Unspeakable" in 2018. Afterward, she played recurring characters in both "Ice" and "V-Wars," followed by a few more thriller features and Christmas romances, and she's still going strong today.
Callum Blue (General Zod)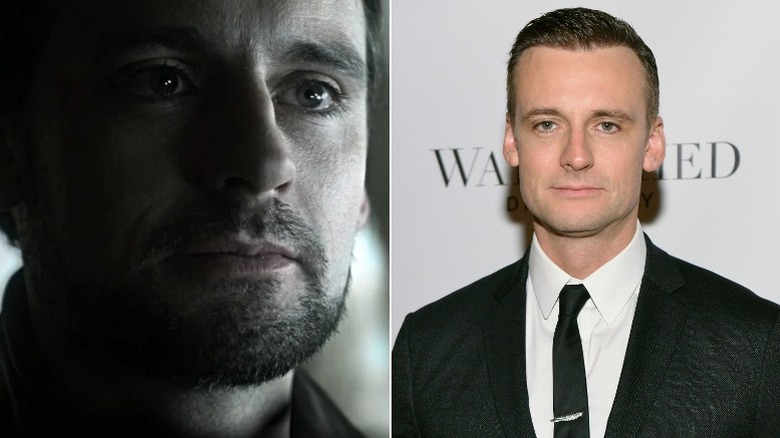 The WB & Duane Prokop/Getty
The last main cast member to be added to "Smallville's" long list of series regulars, Callum Blue showed up as Zod in Season 9. Though the phantom General Zod had appeared earlier in the series, this was a younger clone of the Kryptonian general, one whose turn to evil had yet to be decided. Tragically, not even Clark could convince Zod to co-exist with humanity, and after he was banished to the Phantom Zone, the younger clone merged with the spirit of his older self, becoming two times the General Zod. Though, ultimately not tough enough to defeat Superman.
Prior to his time in "Smallville," Blue might've been best known for his work in the short-lived comedy series "Dead Like Me," where he played the undead Mason, a role he'd reprise for the 2009 made-for-TV movie "Dead Like Me: Life After Death." After Zod's banishment, Blue featured in the 2011 film "Colombiana" opposite Zoe Saldana, starred in the 2013 thriller "Fractured," and appeared in the TV thriller "The Red Dress." By 2015, Blue landed the role of Peter Van Owen in the short-lived TNT series "Proof." 
Between 2015-2022, Blue appeared in three made-for-TV movies, and two short films, and landed starring roles in the action-drama "Criticsized," the horror film "The Charnel House," and the thriller "Dartmoor Killing." Still appearing on television, Blue can be seen in "On The Verge," "The Peripheral," and "The Rookie: Feds."
Sam Witwer (Davis Bloome)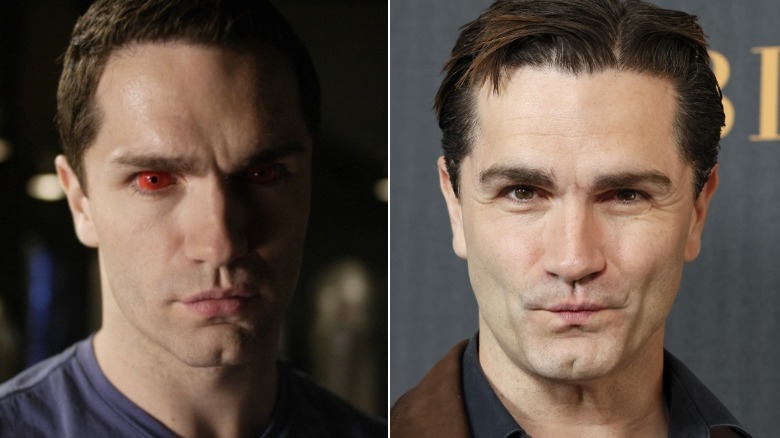 The WB & Rodin Eckenroth/Getty
In Lex Luthor's absence, new characters were introduced to fill the Luthor void, including Sam Witwer's Davis Bloome. Introduced initially as a Metropolis EMT, Davis is soon revealed to be a serial killer, but not the ordinary kind. It turns out, Davis is a Kryptonian hybrid monster made by General Zod and his wife Faora to kill the son of Jor-El. As Davis slowly transforms into Doomsday, Chloe believes that the man can still be saved. Though Clark tries, Davis proves just as bloodthirsty as his monstrous form as he and Jimmy Olsen die fighting each other in battle.
The same year Witwer appeared in "Smallville," he was also introduced to the "Star Wars" universe as Darth Vader's apprentice Starkiller in the video game "Star Wars: Force Unleashed II." Ever since, the actor has continued to appear in a number of "Star Wars"-related projects, though most notably as the voice of Darth Maul in "Star Wars: The Clone Wars" and "Solo: A Star Wars Story." Witwer is also a frequent collaborator with the DC Universe, voicing Orm in "Justice League: Throne of Atlantis," playing the villain Agent Liberty in The CW's "Supergirl," and voicing The Harvester in the "Batman Unburied" podcast series.
Aside from his time in the DC and "Star Wars" universes, Witwer starred as Aidan Waite in the U.S. adaptation of the supernatural series "Being Human," played Mr. Hyde in ABC's "Once Upon a Time," and returned to The CW again as Rupert Chipping in "Riverdale."
Terence Stamp (The Voice of Jor-El)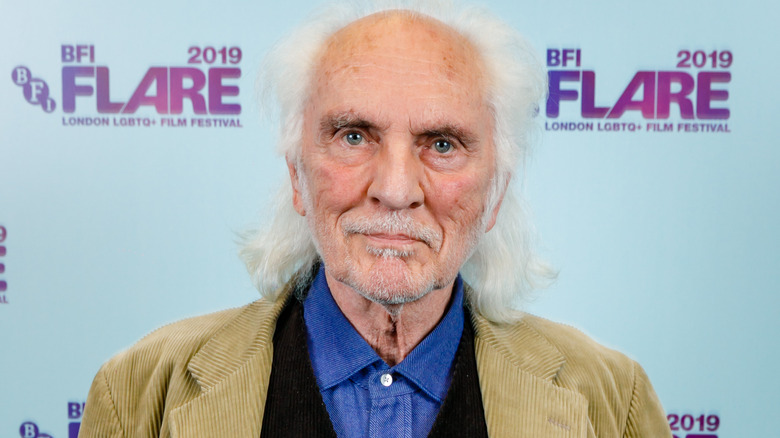 Tim Francis/Getty Images
Though he was just a disembodied voice, Clark's biological father (or at least an A.I. programmed to be just like him) Jor-El was one of the most consistent guest stars in "Smallville." Not only did Terence Stamp's vocal performance outlast most of the regular cast, but his booming commands stuck with Clark throughout the show's run. Though physical versions of Jor-El would show up by the time the series ended, none were played by Stamp himself, who only ever appeared as the God-like voice of Jor-El, guiding his son from afar.
As well as lending his vocal talents to "Smallville," Stamp is best known for playing Superman's nemesis General Zod in the first two "Superman" films. In addition, Stamp appeared as Stick in Marvel's "Elektra," as well as a number of other films, including "The Haunted Mansion," "Yes Man," "Valkyrie," and "The Adjustment Bureau."
Since his time as Jor-El, Stamp has shown up in plenty of other film projects, but perhaps most surprisingly in the Adam Sandler Netflix comedy "Murder Mystery." In the 2020s, Stamp continues to shine bright on both the big and small screens, playing the Silver-Haired Gentleman in "Last Night in Soho" and Giacomo Paradisi in HBO Max's "His Dark Materials," his second time performing in a television adaptation of Philip Pullman's dark fantasy novels.
Camille Mitchell (Sheriff Nancy Adams)
Appearing in a whole season's worth of episodes, Sheriff Nancy Adams, played by Camille Mitchell, was a wonderful addition to the "Smallville" mythos. Becoming Sheriff after the Kent's family friend Sheriff Ethan Miller was arrested for attempted murder, Sheriff Adams was suspicious of Clark for a long time, but eventually came around to him. Tragically, Sheriff Adams was killed by one of her deputies midway through Season 5, only appearing in the series once more in an alternate world where Clark never existed.
Since departing from "Smallville," Mitchell made a name for herself by appearing in a handful of Hallmark movies — mostly of the Christmas variety — and still continues to star in them to this day. Aside from her ventures into Christmastown, Mitchell has shown up in episodes of shows like the "Battlestar Galactica" prequel "Caprica," FX's "Legion," The CW's "iZombie," SyFy's "Van Helsing," and even the DC Comics series "Arrow." She also voiced the Eldest Faerie in the Peacock original series "Supernatural Academy."
In addition to acting, Mitchell is a writer-director herself, having released two short films in 2012 and 2016 respectively, and with a third on the way. Her most recent acting credit comes from the 2023 thriller, "How To Murder Your Husband." It doesn't look like she's playing a law-enforcement officer here, but maybe she should. After all, the world could use some more good guys like Sheriff Nancy Adams.
Alessandro Juliani (Dr. Emil Hamilton)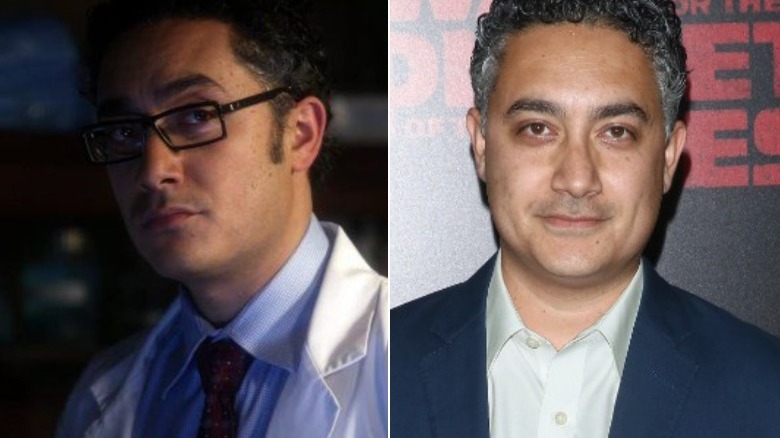 The WB & Jim Spellman/Getty
Though there was a Dr. Hamilton who appeared in "Smallville" early on, that one was only a nod to the original DC Comics. But by Season 8, Alessandro Juliani was introduced as a younger version of Superman's scientific advisor and ally Dr. Emil Hamilton. Hamilton was on Oliver Queen's payroll as the Justice League's official medical advisor, with expertise in metahuman and alien physiology, and he proved invaluable to Clark and his friends. During that time, he also fell for Tess Mercer, though sadly nothing materialized between them.
Before "Smallville," Juliani was best known as Lt. Felix Gaeta in "Battlestar Galactica," but afterward took his career to new heights. In addition to "Smallville," Juliani has played parts in various DC Comics productions, including the television series "Human Target," Zack Snyder's "Watchmen," and as Dr. Hamilton's (played here by Richard Schiff) ally Officer Sekowsky in the 2013 film "Man of Steel." Aside from his heroic adventures, Juliani also guested in shows like "Fringe," "Supernatural," and the 2016 revival of "The X-Files."
In recent years, Juliani's time as Jacapo Sinclair in The CW's "The 100" — a role he played for a few years — gained him all sorts of notoriety, opening the door for parts in Netflix's "The Chilling Adventures of Sabrina" and Facebook's "Limetown." He also played Spear in "War for the Planet of the Apes" before pivoting his career to voice work in children's animation.
James Marsters (Brainiac)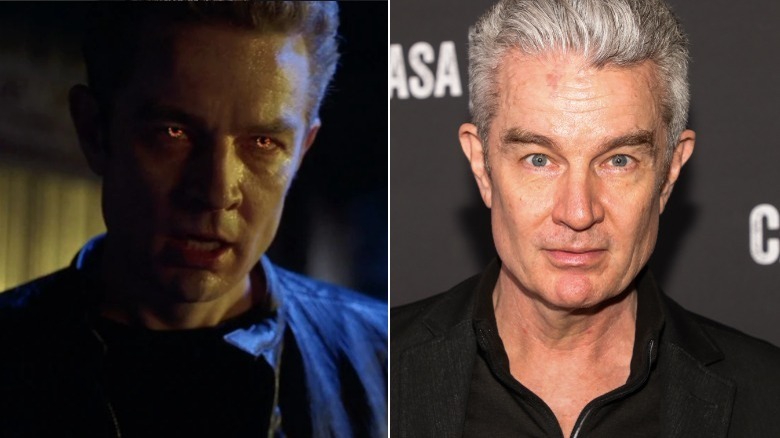 The WB & Paul Archuleta/Getty
As one of Superman's most heinous foes, there's no way that Brainiac (called the Brain InterActive Construct in "Smallville") wasn't going to show up to mess with a young Clark Kent. First appearing under the guise of college professor Milton Fine, Brainiac pretended to be Clark's ally before revealing his true nature as a rogue Kryptonian A.I. corrupted by General Zod. Brainiac, played by James Marsters, was a foil to Clark for years before he was reprogrammed by the futuristic Legion of Superheroes, turning him into the ally to Clark that he should've always been.
Before "Smallville," Marsters thrilled audiences everywhere as the vampire Spike on Joss Whedon's "Buffy the Vampire Slayer" and its spin-off series "Angel." But following the end of those shows, Marsters' return to network television focused more on science-fiction than fantasy. Yet, after his time in "Smallville," he wasn't through with Superman. Marsters voiced Lex Luthor in the animated "Superman: Doomsday" before reprising his role as the villain again for "DC Universe Online."
Outside of the superhero space, Marsters continues to appear in all sorts of television projects and feature films. From "Caprica" and "Supernatural" to "The Order" and "Casa Grande," Marsters has proven his range despite the genre. The actor also holds a connection to the "Dragonball Z" universe, having played a role in the 2009 film and voicing the English version of Zamasu in recent anime productions. Additionally, Marsters played Victor Stein in the Marvel/Hulu series "The Runaways."
Phil Morris (John Jones/Martian Manhunter)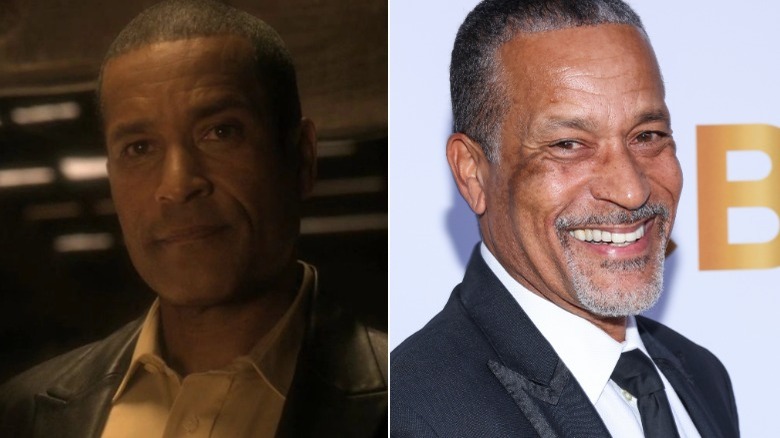 The WB & Victoria Sirakova/Getty
First commissioned to watch young Kal-El from afar, the Martian Manhunter (played by Phil Morris) finally intervened when Clark went up against a dangerous prisoner from the Phantom Zone. Upon revealing himself to Clark, the Manhunter from Mars continued to aid him in his battle against the Zoners and eventually saved Clark's life at the loss of his own powers. As Detective John Jones, the Martian devised a new way to serve humanity and finally regained his powers just in time to help Clark and their allies against a super-powered threat.
Sadly, Morris didn't return for "Smallville's" final season, with his last official appearance in the Season 9 finale. Nevertheless, the former "Seinfeld" star continued to find work within the DC Universe, voicing characters like Vandall Savage in "Justice League: Doom" (which reunited him with Michael Rosenbaum), Saint Walker in "Green Lantern: The Animated Series," and General Zod in "Young Justice." Aside from his animated parts, Morris landed the role of Doctor Silas Stone in the DC series "Doom Patrol," playing the character throughout the entire run.
While voice work is the recent bulk of Morris' filmography, he still makes live-action appearances here and there, most notably as John Creighton in the Freevee series "Bosch: Legacy." In 2021, he starred in the horror flick "Ghosts of the Ozarks" alongside Thomas Hobson, David Arquette, and Tim Blake Nelson, and he also played a fictionalized version of himself in the short-lived "Work in Progress."