The Real Reason Glee Ended After Season 6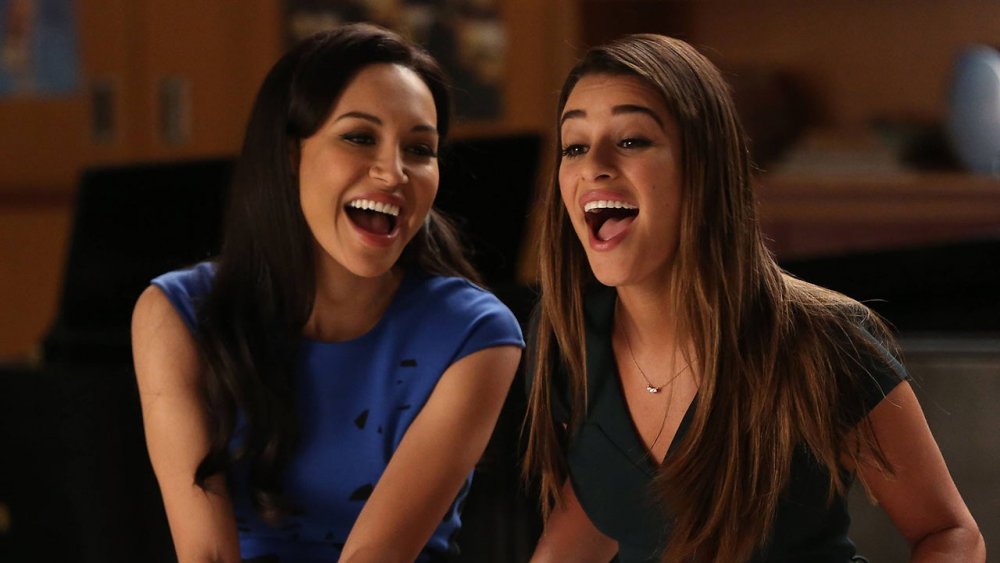 20th Television
When Glee splashed onto the small screen in 2009, its colorful, melodic spin on high school drama debuted to mostly positive reviews. In addition to its early critical acclaim, the Fox series' ratings also managed to smashed expectations, debuting to nearly 10 million viewers — a number practically unheard of in today's TV climate. 
Created by frequent collaborators Ryan Murphy, Brad Falchuk, and Ian Brennan, Glee was first imagined as a movie before the trio developed it as a series for Fox. Set at the fictional McKinley High School, the show saw former glee club star and current Spanish teacher Will Schuester (Matthew Morrison) attempting to revive the club through a band of talented social misfits. Led by the overbearingly ambitious Rachel Berry (Lea Michele) and star quarterback Finn Hudson (Cory Monteith), the first season followed the glee club, officially dubbed the New Directions, as they competed for the first time on the show choir circuit. 
Glee — which also starred Jane Lynch, Dianna Agron, Chris Colfer, Amber Riley, Jenna Ushkowitz, Mark Salling, Kevin McHale, Heather Morris, and Naya Rivera – was famous for its popular and classic music covers and medleys, including its very first hit cover "Don't Stop Believin'.'" The train of celebrity guests stars — such as Idina Menzel, followed by Britney Spears, Whoopi Goldberg, Carol Bernett, Neil Patrick Harris, Eve, Jeff Goldblum, and Gwyneth Paltrow on later seasons — also helped boost the series' profile. By the end of its first 22-episode run, Glee had become a critical and audience favorite, and also racked up 19 Emmy and four Golden Globe nominations. 
But after six seasons, 121 episodes, and more than 729 musical performances, the Fox hit took its final bow on March 20, 2015. The network's decision to wrap up Glee with season 6 didn't come lightly, and followed the shocking death of one of its stars after years of declining ratings. 
Glee's ratings started out strong, but, like its storylines, began to falter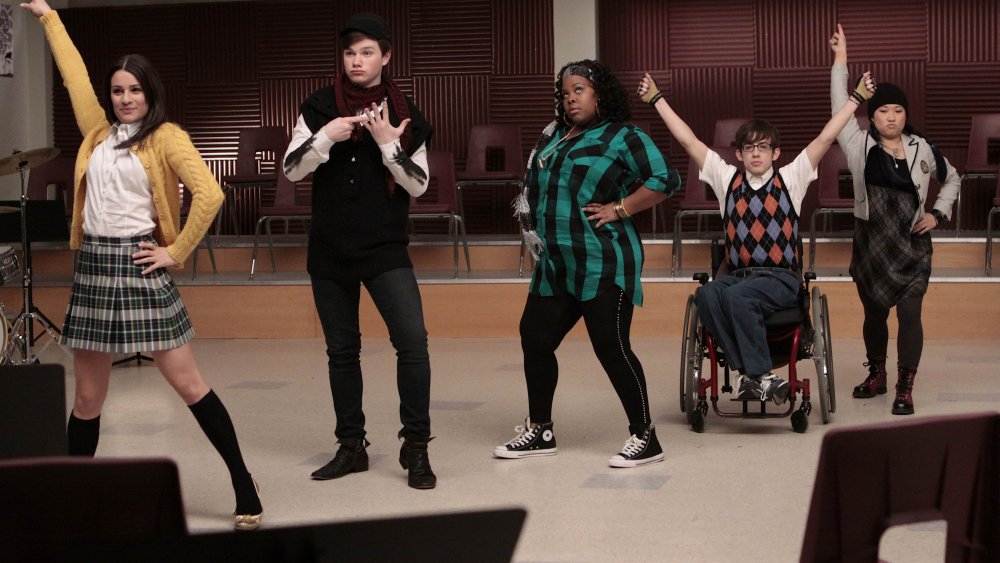 20th Television
Glee's early ratings success earned the breakout dramedy an equally early renewal, followed by a season 2 debut audience of nearly 13 million Americans (which boosted up to over 13.5 million viewers with its second episode). 
Unfortunately, Glee would start to see some of that success shaken in 2011, when season 3 experienced a rapid ratings decline. The show lost nearly a quarter of its audience (and more than that in the 18-49 demographic) – which, at the time, was more than any other show with such high ratings (via TheWrap). Part of the reason for the sharp decline was critical response, particularly to the series' shaky writing. Additionally, TheWrap's Tom Molloy noted that show had cut down on special guests as well as thematic episodes. 
Ratings continued on a downward trend from there, and when the final 13-episode season debuted, it had earned the title of the lowest-watched season premiere in Glee history, with viewership down a staggering 65 percent from the previous season's premiere (via Bustle). 
At the very least, Glee got a proper send-off. While some shows are canceled without warning, before the renewal of the sixth and final season of Glee, Fox's then-president of entertainment, Kevin Reilly, essentially confirmed during the Summer 2013 Television Critics Association presentation that the sixth season would be its last. 
"I would not anticipate it goes on," Reilly said, according to Give Me My Remote. "Never say never, but there [are] two very clear arcs to get to there and conclude. If we discover a new crop of kids and there's some breakout, who knows. But right now, it's being treated as two seasons [and then done]."
The death of star Cory Monteith may have played a part in Glee's cancellation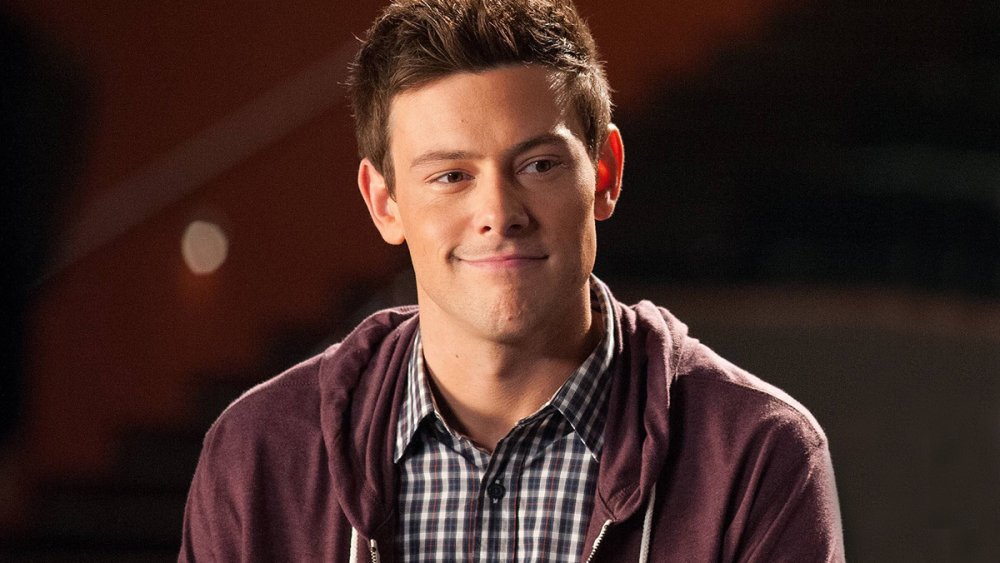 20th Television
Glee was already an aging show after its first few seasons, but beyond narrative hiccups and a dwindling audience, the passing of a lead actor may have hastened the show's end. 
When Glee returned for its fifth season in September 2013, it did so without star Cory Monteith, who had died from an apparently accidental heroin and alcohol overdose on July 13, 2013 (via BBC). During one point in that season — the very first Glee season without Monteith — viewership fell below three million viewers. That was down from the series' tribute episode to the actor and his character, entitled "The Quarterback," which brought in 7.4 million total live viewers when it aired in October 2013 (via E! Online). 
Despite earning noticeable bumps in viewership due to delayed and DVR viewing, Glee was still failing to pull in its former audience, and Monteith's special episode was partly evidence of that. According to The Hollywood Reporter, Fox also cut Glee's episode order that season from 22 to 20, reportedly unable to justify the original count following a production hiatus at the start of the season. Some reporters proposed those episodes might be pushed to Glee's sixth and final season as part of a "super-sized" episode order, but that never materialized. Instead, the last season of Fox's former musical golden child only received a 13-episode renewal, and during the 2014 TCAs, Fox Networks Group Chairman-CEO Peter Rice explained why (via Entertainment Weekly). 
"I think Glee is one of the great shows in television history, and it was so hot and so big," Rice said. "But it's been on for over 100 episodes now in six seasons, and we want to go out in a way that celebrates it. And we thought that finding 13 episodes and compacting it and doing it in a straight run was a better way to finish the show."