The Heartwarming Detail In All Of Gilmore Girls Star Lauren Graham's Contracts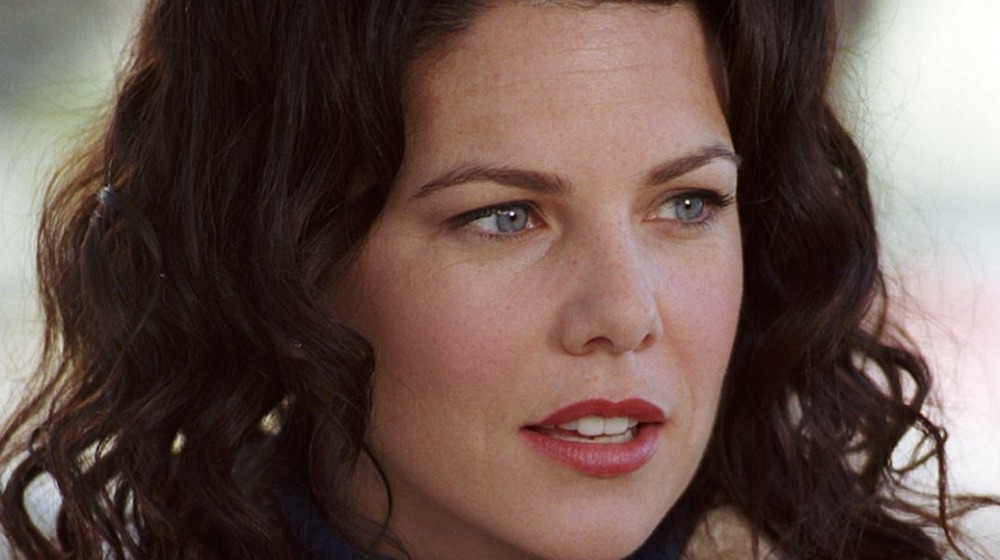 Warner Bros. Television Distribution
Our era of reboots continues, and it seems Hollywood's nostalgia knows no particular decade, or any other limits. We're getting the return of a '90s television cartoon in Rugrats from Paramount+ and a revival of an '80s sitcom in Peacock's Punky Brewster — all following Lauren Graham and Alexis Bledel appearing in Gilmore Girls: A Year in the Life, a four-part miniseries that amounted to an unofficial eighth season of the popular Gilmore Girls series that first aired on The WB. From 2000 through 2007, Graham stole hearts — and somehow made having your mom as your best friend seem super cool — as fast-talking, coffee-obsessed, young single mother Lorelai Gilmore in the beloved dramedy.
Gilmore Girls fans were thrilled to see the mother-daughter duo reunited for A Year in the Life, but perhaps not as excited as Graham herself was. In fact, she has a special clause in all of her work contracts related to Gilmore Girls.
Lauren Graham has a Gilmore Girls clause in her contracts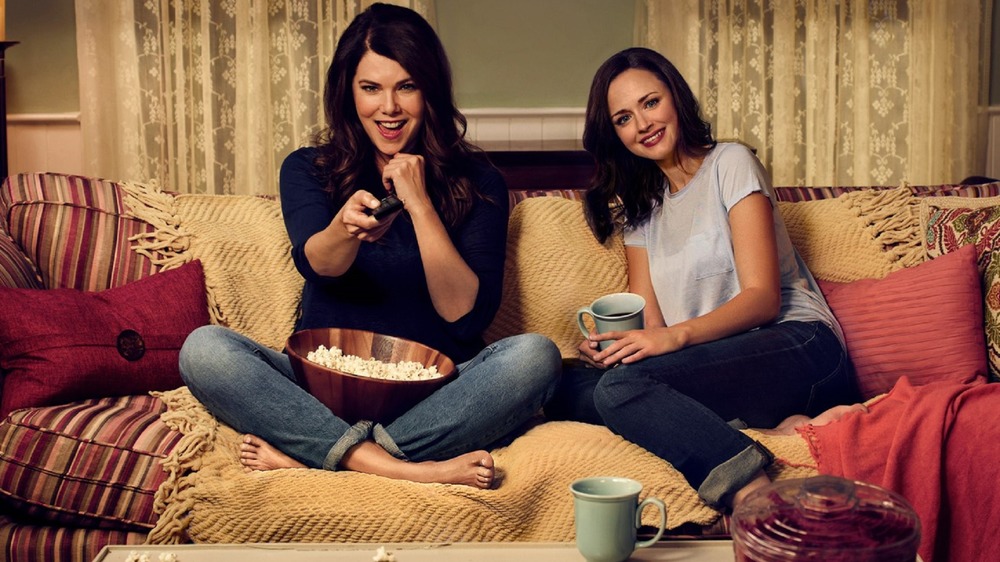 Netflix
In a March 24 interview with SiriusXM's Jessica Shaw, Graham revealed that she actually incorporates a window of flexibility for her to be able to work on any Gilmore Girls project that might arise into all new jobs she gets. She said it's not for any concrete already established revival plans — sorry, fans! — but simply "just in case." She felt the need to establish that practice because shows are more restrictive than ever and she is so devoted to Gilmore Girls creator Amy Sherman-Palladino that she wanted to be ready should the writer-producer call on her. "I have a loyalty and an openness to working with her, first of all." Graham said. "And because we could never have predicted [the revival] in the past," she continued. "So that door is open. Is it creatively warranted? Is it, you know, something? I don't know. I don't know. But yes, technically yes."
A Year in the Life was not a long-planned event. In a virtual panel discussion during the Woodstock Film Festival in October of 2020 (via Radio Times), Sherman-Palladino said that things just worked out well at the time — everyone was in a place where they wanted and could "take a couple of months and hang out together and remind each other why [they] drove each other crazy." In fact, scheduling isseus are the only things standing in the way of producing a follow-up to A Year in the Life, according to TVLine. "The great thing about families is there is always story to tell," Sherman-Palladino said.
Bledel currently stars in Hulu's The Handmaid's Tale and will star in the coming Sisterhood of the Traveling Pants 3, a follow-up to two films based on a book series of the same name. Graham not only has the Mighty Ducks series, but also had a recurring role in NBC's musical comedy show Zoey's Extraordinary Playlist on her plate.